Transforming Sustainable Agriculture: The Nature Conservancy Centre and IBM Unite To Reduce Crop Residue Burning in North India
By Premjit Balasundaram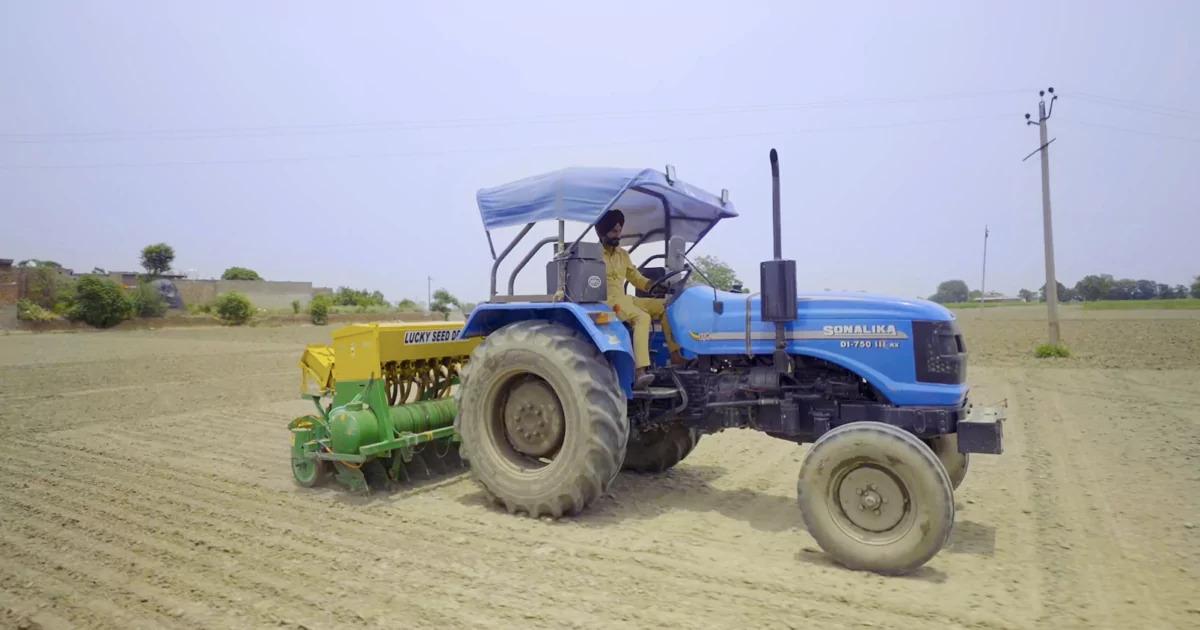 Originally published on the IBM Blog
CRM Connect, championed by TNC – The Nature Conservancy Centre (TNCC), India, offers valuable intelligence to farmers, agriculture sector leaders, and decision makers. Over 1,000 farmers are using this technology solution to eliminate crop residue burning, and by 2024, the teams are aiming to engage with 12,000 farmers.
Promoting sustainable agriculture in India
In North India, not too far from the Himalayas, is Punjab. With an area of only 1.5% of total land in the country, Punjab is known as the "breadbasket" of India. According to recent studies, the rich soil in this state has contributed in the past about 40% of India's wheat and 30% of its rice. With the surplus productivity in these two crops compared to other places in the world, Punjab has positioned itself as a major contributor of crops on a global scale.
However, at the end of each harvest, farmers in North India often resort to burning crop residue. This practice refers to the process of burning the leftover plant material after the main harvest, such as straw, stubble, and other agricultural residues in fields. The residue burning is mostly prevalent during the paddy harvest and subsequent sowing of wheat, which takes place in October and November. Farmers use this option as a quick and inexpensive way to clear the fields and prepare them for the next planting season. However, this process results in air pollution and soil degradation which have major consequences for public health and the environment. Burning crop residue is easy but in many ways damaging as it impacts both millions of people and acres of farmland.
Many farmers in North India want to change this practice and government officials, communities and organizations are looking to support them. What has been missing so far? Data and technology, two critical elements that can bring all of them together to achieve this goal.
In the pursuit of long-lasting solutions, TNCC has partnered with IBM to leverage the necessary technology and data resources. Together, they are trying to address this challenge with the aim of fostering agricultural sustainability and reducing the impact of climate change on communities. By leveraging advanced data analytics and accessible mobile technology, TNCC is leading the charge in transforming sustainable agriculture practices and protecting vulnerable populations from the effects of pollution and climate change.
Watch: Transforming sustainable agriculture: The Nature Conservancy Centre and IBM unite to reduce crop residue burning in North India
Introducing CRM Connect: A catalyst for change
Recognizing the urgent need to transition from crop residue burning to crop residue management (CRM), TNCC partnered with IBM through the IBM Sustainability Accelerator to develop CRM Connect—a powerful public information platform. Built by IBM developers and tapping into the climate analytics expertise of IBM Consulting's sustainability, climate and weather analytics expertise, CRM Connect serves as a tool to promote regenerative farming practices in India through the use of demographic insights, agricultural activity tracking, and resource mapping. Overall, CRM Connect improves agricultural sustainability and mitigates harm to the region's air and soil quality.
The CRM Connect dashboard offers valuable intelligence to sector practitioners, government officials, and policy makers—analyzing data from various sources including weather patterns, soil conditions, and demographic information. CRM Connect fills the insights gap for transitioning to sustainable and regenerative agricultural practices.
"This solution has the potential to create maximum impact. Using technology, we have been able to analyze data sets that let us identify 2,500 villages (out of over 18,000 villages across Punjab and Haryana) that concentrate 70% of the total fire events that came from paddy residue burning over the last 4-5 years," explains Manoj Singh, Lead for Regenerative Agriculture at TNCC. "These types of valuable insights allow decision makers to focus resources where you can make a greater impact."
On the other hand, the platform also creates a network through the CRM Connect web portal, facilitating collaboration among farmers. Through this application, farmers can connect, share information, find CRM service providers for their operations, and offer support, overall fostering a sense of community and empowerment.
Empowering farmers and cultivating change
Following this two-sided approach of sharing demographic insights with policymakers and information with farmers, TNCC's collaboration with IBM via the CRM Connect platform has the potential to empower stakeholders in India to adopt more sustainable agriculture practices. By providing critical information and fostering connections, TNCC is playing a pivotal role in shifting mindsets and inspiring positive change within communities. Thousands of farmers have eagerly embraced this opportunity, demonstrating their commitment to sustainable agriculture and a desire for a healthier, more resilient future.
"Today, over 1,000 farmers are using the web portal covering approximately 2,200 hectares of land. And by the end of this year, the platform aims to engage 12,000 famers, thus impacting over 25,000 hectares," says Premjit Balasundaram, IBM's project leader.
Looking ahead: A vision for greater impact
The impact of TNCC's partnership with IBM extends beyond their current goals. With a vision to reach over two million farmers in the long term, TNCC aims to create a ripple effect throughout the region and beyond. TNCC aspires to inspire a national and global shift towards regenerative agriculture, protecting vulnerable populations and safeguarding the environment for future generations. CRM Connect is a useful tool for the path to achieve this vision.
As a next step, the project aims to leverage Artificial Intelligence to run more complex correlations that offer even more valuable and precise insights to farmers, organizations, and policymakers. The teams have identified 86 variables that could be analyzed using AI to promote these efforts further.
Together, TNCC and IBM are creating a better and more sustainable world for all.
Learn more about the IBM Sustainability Accelerator stories of impact