Transforming Inner-City Youth — Mind, Body, and Food Literacy
For years, Success Through Self Academy has mentored and enriched the lives of inner-city children. Now the nonprofit looks to harness the transformative power of nutrition.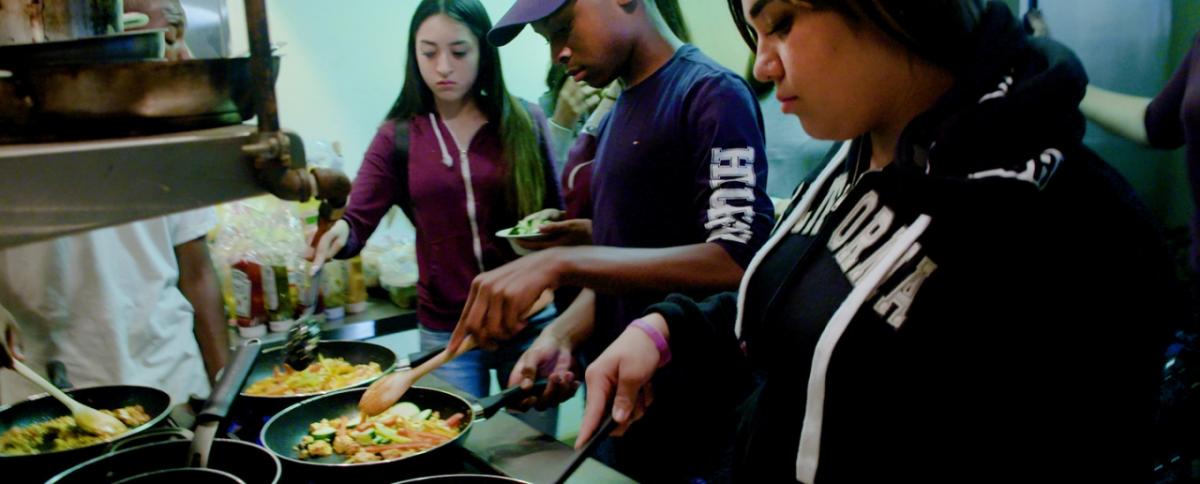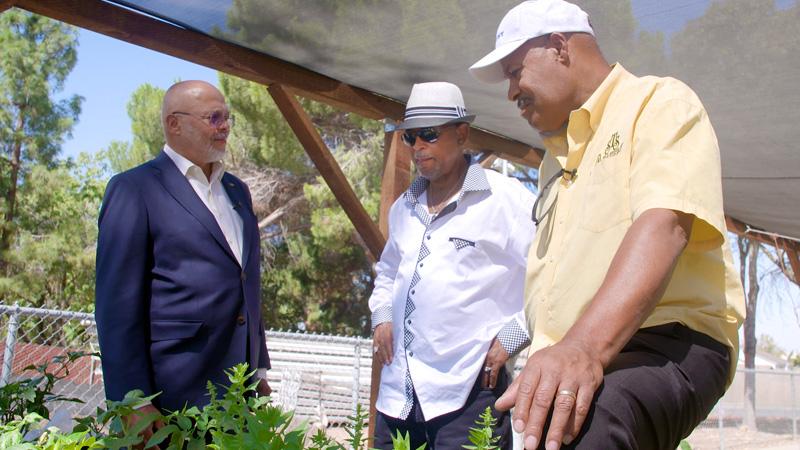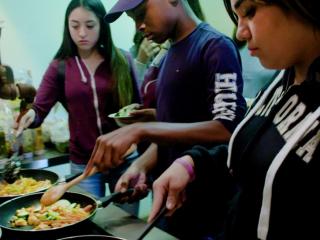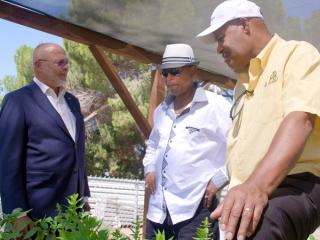 At the peak of his teen rebellion in high school, De'shawn Woolridge left home and lived out of his car for a while, until his life was transformed with the help of a nonprofit agency and its after-school programs.
Woolridge said he found direction in his life with the help of Success Through Self Academy, or STS, a nonprofit that provided after-school programs for inner-city youth in Pittsburg, California. He flourished in its multimedia program, while living temporarily in STS' parking lot at its main location.
One day, he hid out at the center, stayed after everyone else had gone home, and slept overnight on the floor, Woolridge said. That's where Jim Craft, head of STS, found him the next morning. Craft let Woolridge live in the center, taking the troubled teen under his wing — like he had done for hundreds of other at-risk kids through the years.
"It felt like in the beginning, he was my mentor, but in the end, it felt like I was a son to him," said Woolridge, 28, recalling the events of a decade ago. He credits Craft and STS for helping him overcome the turbulence of his teen years to become a college graduate, special education teacher, local school board president in 2018, and currently a doctoral student in educational leadership.

"He's had some hardships in his life, but he's a bright, dedicated young man," Craft said. "We extended all the support we could to him and made every possible opportunity available to him. He responded to it, and he's done well."
'A positive ripple effect'
Woolridge's story showcases the role STS has played for nearly 15 years in helping inner-city children — work that received an $80,000 local incentive grant from Wells Fargo's NeighborhoodLIFT® program in June. The grant is helping fund STS' after-school mentoring, tutoring, job skills training, and a new food literacy program teaching children about healthy nutrition and growing food both through conventional gardening and aquaculture.
Wells Fargo has awarded more than 190 neighborhood local incentive grants worth $31 million to communities across the country since the grant program's inception in 2012, according to company data.
"The local incentive grant to STS spotlights our commitment to invest in the communities we serve, especially ones in underserved areas of need," said Martin Sundquist, head of the Wells Fargo Housing Foundation. "STS and its various programs have a positive ripple effect on the health, housing, education, family stability, and overall quality of life of a historically economically challenged community."
From a modest beginning
STS began in 2004 when, after a 30-year career in the transportation/warehouse management business, Craft decided he wanted to do something that would make a difference in the lives of young people. His son, a local schoolteacher, inspired him to find a way to help latchkey kids from poor neighborhoods who were failing in school and falling through the cracks. They worked together to start an after-school program in a modest leased space, funded in the first year mostly by Craft's savings.
Today, STS is the largest provider of after-school services in eastern Contra Costa County, serving a reported 1,600-plus young people daily at 14 locations in Pittsburg, about 40 miles northeast of San Francisco. Its programs include mentoring, college test preparation, multimedia skills, job shadowing, and its latest one — food literacy and nutritional education.
STS has done a great job in creating access to educational services for underprivileged children in economically distressed neighborhoods, said Natalie Aliga of Wells Fargo Community Relations, who monitors STS' grant work. About 75 percent of the Pittsburg Unified School District is made up of low-income families, she said.
"They just don't have a lot of resources in that area," Aliga said. "STS Academy has been that bright light, a shining star that became a home for so many kids to go for after-school support, tutoring, and other services. It is really an effective collaborative partnership between STS, the students, parents, schools, educators, and community leaders. And it has made a tremendous difference."
With his passion, commitment, and organizational savvy, Craft has been the driving force behind STS, said Dexter Hall, a former Wells Fargo Community Relations consultant who originally selected STS for the local incentive grant. From the start, Craft brought leaders together from every sector and rallied the Pittsburg community to support STS' work with children, said Hall, now a Wells Fargo regional banking manager in Texas.
"Jim recognizes that if he can change even just one kid's life, he has made a lasting impact on this entire community," he said. "So when Wells Fargo had the chance to work with a nonprofit such as STS and leaders such as Jim Craft, we felt we had to take that opportunity, to help them build and help tell their story so others have the opportunity to see it."
Working together for food literacy
With the launch of a food literacy program, developed by the University of California, Davis Department of Nutrition, STS hopes to make an even bigger difference in children's lives, Craft said. In its greenhouse, the nonprofit is working with the university's Center for Nutrition in Schools to offer aquaculture classes teaching kids how to grow food through gardening that uses nutrients and water, but no soil. The project, developed through funding from the University of California Agriculture and Natural Resources, is also providing instruction on how to choose healthy food and how to cook it.
Ultimately, the goal is to establish lifestyles that value nutritional food, a strong mind, and a healthy body, Craft said. The hope would be to lessen childhood obesity, boost cognitive development, and improve academic performance.
"It's an exciting opportunity for STS to break new ground in our service to the children of this community," Craft said. "We believe this will open new horizons for them in their health and education."
Joining STS and the university researchers as partners in the program are 100 Black Men of America, a national advocacy group for African American youth, and James Brady, an urban farming specialist based in the Sacramento area.
"For so many children in poorer neighborhoods, they're not getting nutritional food," Brady said. "We're trying to change all of that by bringing in a curriculum that teaches them not only to grow their own food hydroponically in a sustainable way, but also to choose healthy food as consumers."
Their collaboration started in June, with STS as the pilot location for studying the benefits of aquaculture and nutrition for children in food deserts — typically urban areas where junk food and other unhealthy options are prevalent.
Dr. Rachel Scherr, director of the Center for Nutrition in Schools, credited Brady with "making this whole thing happen." Brady reached out to Scherr after reading a post she wrote for UC Delivers about the impact of the UC Davis nutrition, gardening, and cooking program.
Lyndsey Ruiz, a doctoral student in Scherr's department, told Brady it would be her dream project to bring urban farming to the children in her hometown. She is from the Pittsburg area where STS is based. "He looked at me and said, 'Well, I've got the perfect partnership for you,'" Ruiz said.
Brady introduced Scherr to Craft, who also knew Dr. Mark Alexander, an epidemiologist and noted health care researcher, who is secretary of 100 Black Men of America.
With STS as a testing ground, the vision for what comes next is to take it nationwide and beyond, Alexander said.
"I want to see this replicated on a larger scale," he said. "And we can do that. Our organization, 100 Black Men, has 100 chapters across the nation and in London. Working with UC Davis and STS, we're confident we're going to get state-of-the-art information on good nutrition and how to secure good food for young people who live in these communities that until now have been nothing but food deserts."