Through Mentorship, Verizon Volunteers Are Helping Young Women Around the World Excel in STEM
V Teamers Share With Mentees the Soft Skills They Need To Professionally Succeed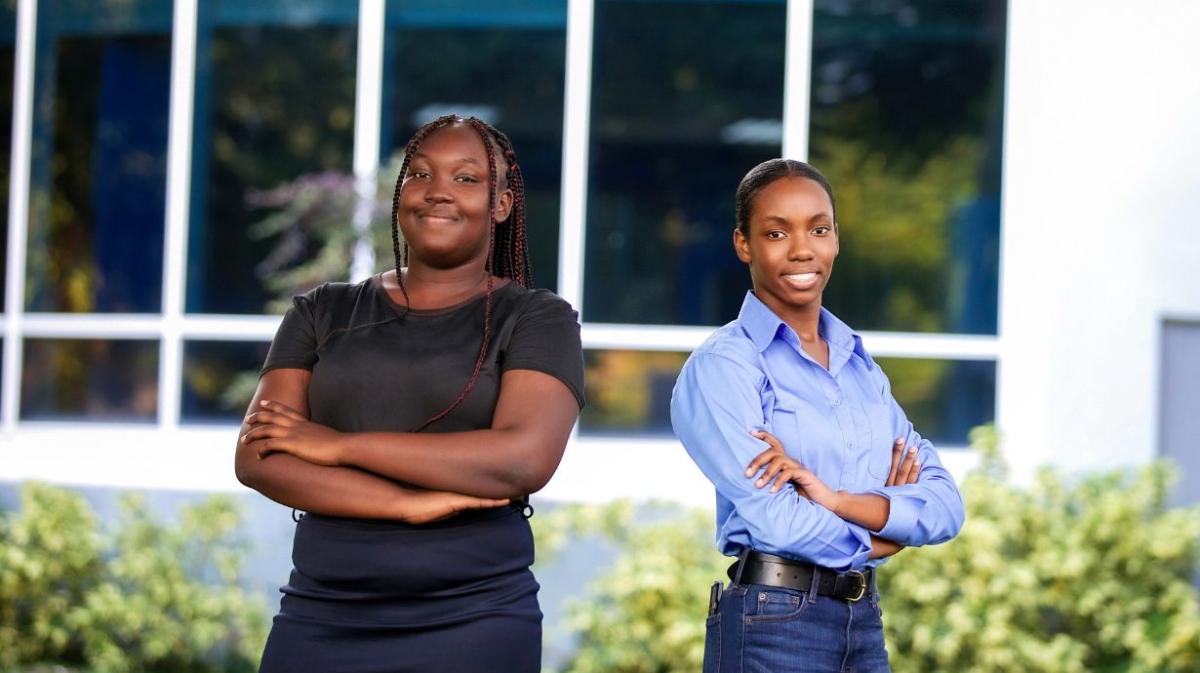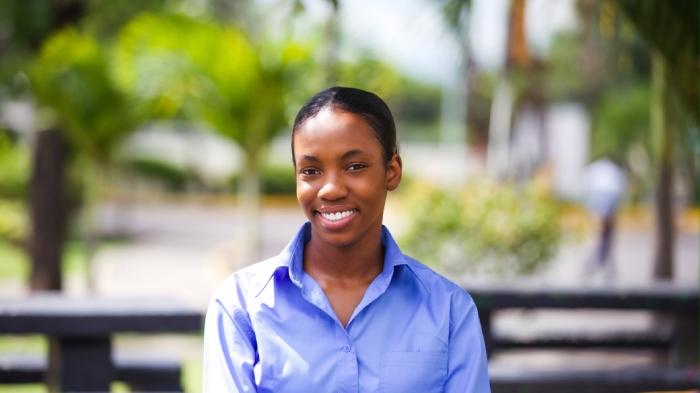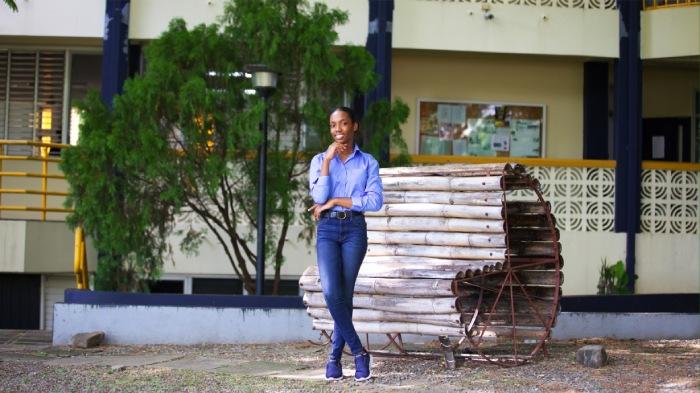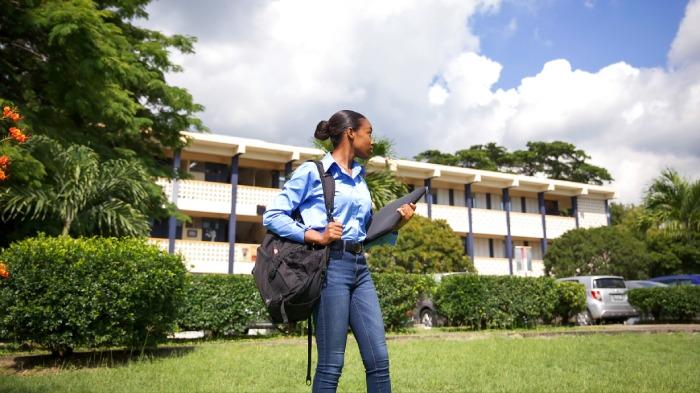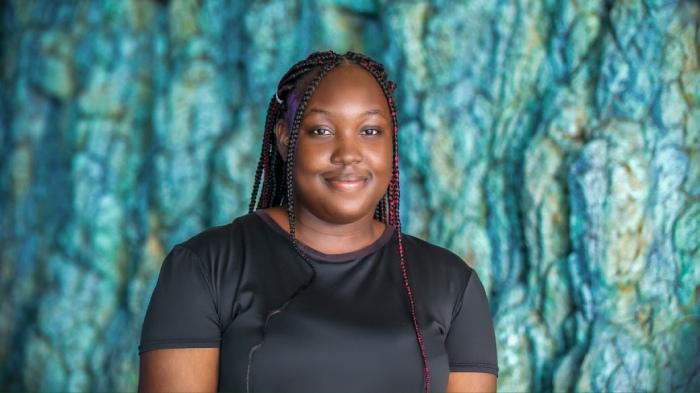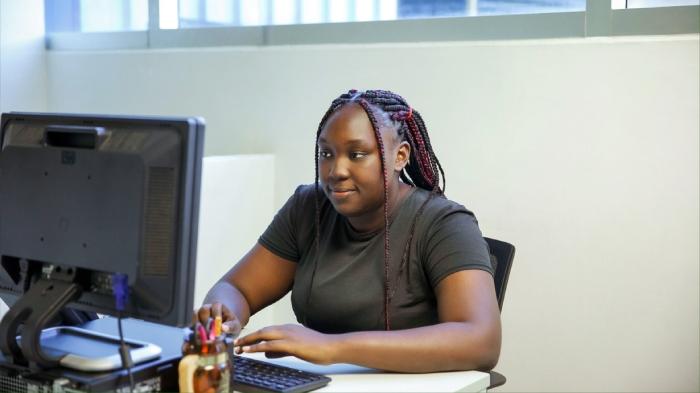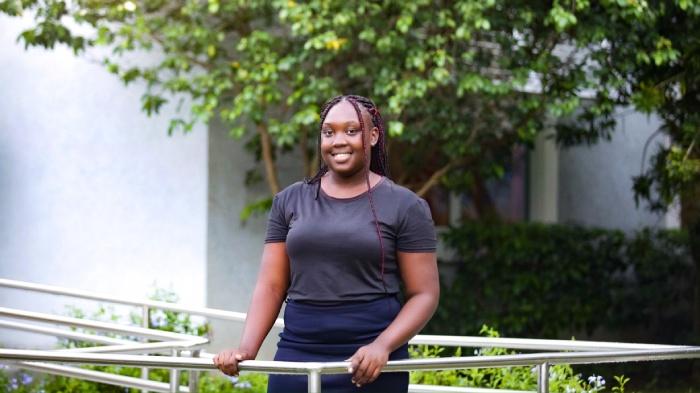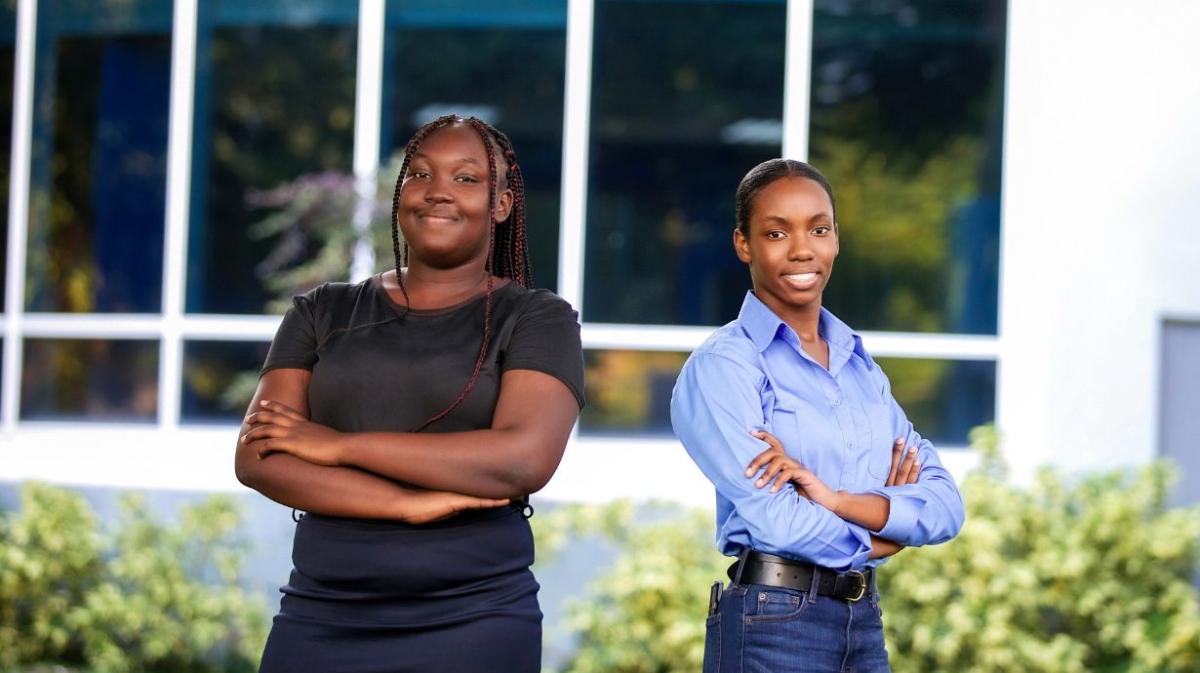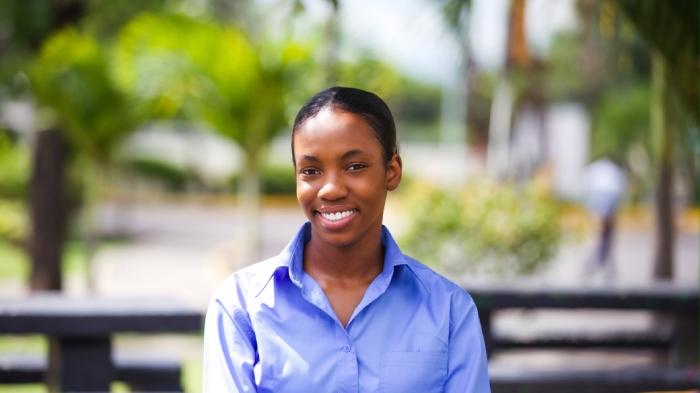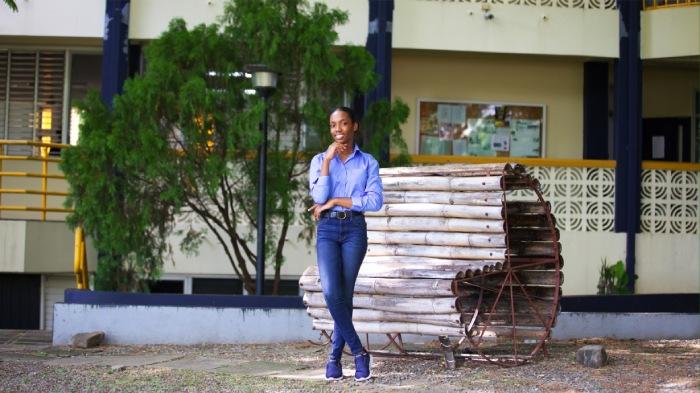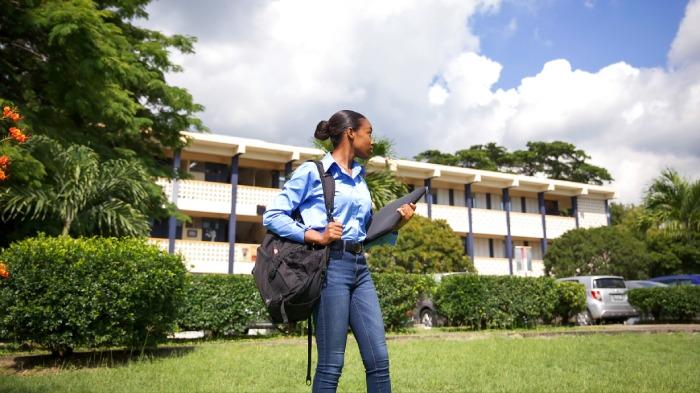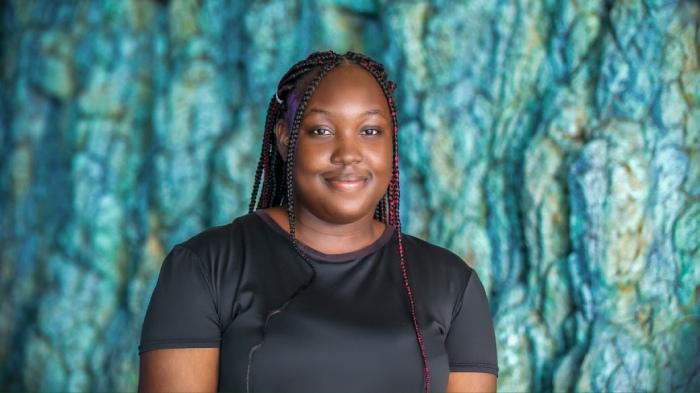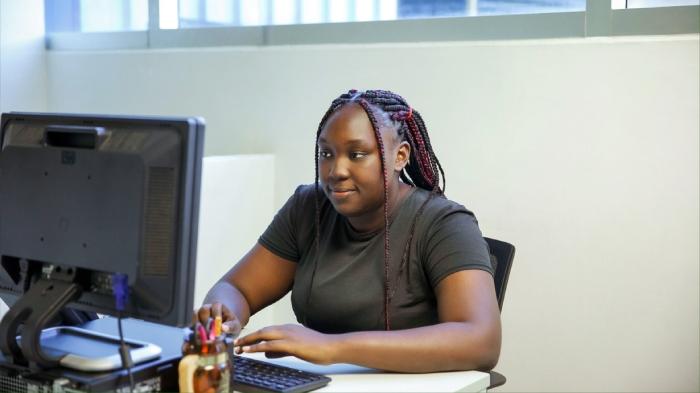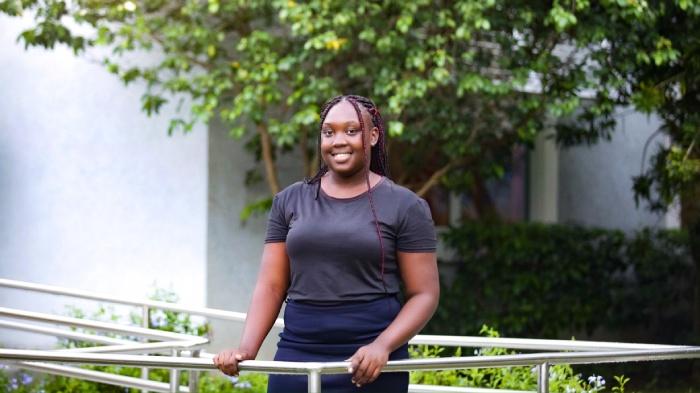 Brianna Hanson, a third-year college student in Kingston, Jamaica, remembers how STEM subjects captivated her as a girl. "Science, technology, engineering and math really intrigued me growing up," she says. "It's all very dynamic. New innovations are introduced every day, and it's mind-blowing what you can do with science and technology."
Hanson brought that passion for STEM to her studies: Today, she is studying electrical and computer engineering at the University of Technology, Jamaica, and plans to become an electrical engineer after she graduates in 2024. To prepare for her future career, Hanson joined the EQUALS Her Digital Skills e-mentorship program, which helps college-aged women gain or enhance soft skills that improve professional development. Such skills include goal setting, recognizing personal strengths, problem-solving and time management. The eight-week program connects mentees with a V Teamer who works in a tech-related area for one-on-one mentorship.
EQUALS Her Digital Skills was founded by EY; W4; Verizon Strategic Volunteer Partner GSMA, a trade organization representing the global mobile industry; and the International Telecommunication Union (ITU), which is the United Nations' specialized agency for information and communication technologies. Verizon CEO Hans Vestberg is a founding member of ITU and Verizon Strategy Officer Rima Qureshi is a board deputy chair at GSMA. Through all of these partnerships, Her Digital Skills aims to provide access to free gender transformative, foundational digital skills training, e-skills badges, and e-mentoring for 1 million women and girls by 2026.
"EQUALS Her Digital Skills addresses the urgent need to close the digital gender gap, in terms of access, skills and leadership," says Tamara Dancheva, senior international relations manager at GSMA. "Women and girls are still growing up in a world that dictates their place in society based on their gender. [By] educating a woman, we are often also educating her family and her community, which, in turn, has an incredibly important socioeconomic impact, and it is critical for sustainable and inclusive future economic growth."
Through the EQUALS mentorship program, Hanson was paired with Kara Bailey, a senior manager in the network planning division at Verizon. Hailing from Rochester, New York, Bailey has been with the company for eight years; she decided to mentor after volunteering with Verizon Innovative Learning, speaking with school children about STEM careers. "The engagement with the students was really rewarding," she says. "I saw the e-mentoring program as a way to engage with a student on a more personal level. That's what drew me in."
For two months, Bailey and Hanson connected weekly via the Her Digital Skills email platform. Mentees complete activities based on a topic such as dealing with adversity, time management, setting goals and more. After completing the activity, they reflect with their mentor, who provides advice and personal insights based on what they learned.
"I was happy I could make a new relationship with a professional through the program," Hanson says. "It was a unique experience that felt personal, and it was good to have one-on-one interactions with someone who is experienced in the industry."
As a result of the mentorship, Hanson says her self-confidence and leadership skills increased, as did her teamwork and problem-solving skills. "Time management was the main one that stuck with me," she says. "There were times I was just unable to meet my daily or weekly goals. Having my mentor share techniques that helped me manage my time properly made me more productive and efficient."
The mentees aren't the only ones who benefit from the experience. Bailey says the mentorship had a lot of memorable moments, but one stood out.
"Brianna and I were talking about overcoming obstacles and, at the time, I was finishing my MBA, working on a difficult project," Bailey says. "Our conversation reminded me of one of the best pieces of advice I ever got: 'Fail fast. You're never going to learn if you don't fail, so do it fast and keep moving forward.' Not only did I share that with Brianna, but it also reminded me to keep applying it to my own personal challenges."
Inspired to be the best
For Jamie Leon, a retail small-medium business account manager in La Habra, California, at Verizon, mentoring with the Her Digital Skills program through Citizen Verizon Volunteers was a natural fit. "I'm passionate about women's professional development and growth," Leon says. "I thought it would be a great opportunity to share my experience with another woman who was looking for that type of mentorship."
Leon mentored Princess Gaynor, a third-year college student at the University of the Commonwealth Caribbean who is pursuing a degree in information technology. After she graduates, Gaynor plans to become a web developer and entrepreneur. Gaynor says the experience positively contributed to her knowledge of the STEM field and her overall confidence.
"She really inspired me to feel like I had meaning in life and that I could become the best version of myself, if I put myself to the test," Gaynor says. "She was an awesome mentor. I just loved communicating with her."
For Leon, hearing how Gaynor used the concepts they discussed while leading classmates at school was gratifying. "Seeing her sense of empowerment and development was really rewarding," Leon says. "It was exciting to see the impact our conversations had. She's extremely driven — she knows what she wants, and she's going after it."
The biggest impact Gaynor hopes to make is within her community. "I hope I can [inspire] other teenagers to achieve their dreams, especially the ones who are in inner-city communities like myself. I want to help them make a better way in life and move forward with their goals, no matter what they are."
As the season of giving approaches, how will you give back? The Citizen Verizon Volunteers portal offers unique volunteering opportunities for you and your team to wrap up this year on a high note.