Three Tradeswomen Share Stories of Passion, Purpose and Perseverance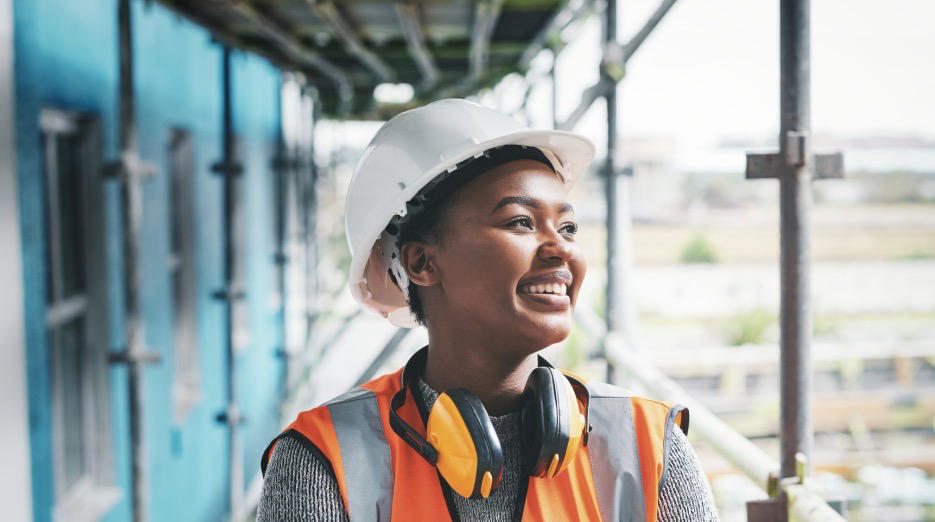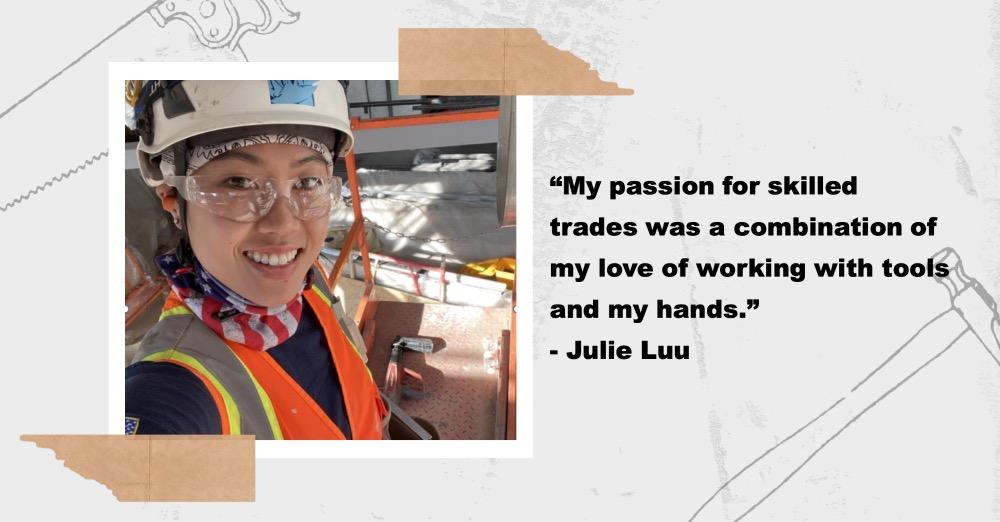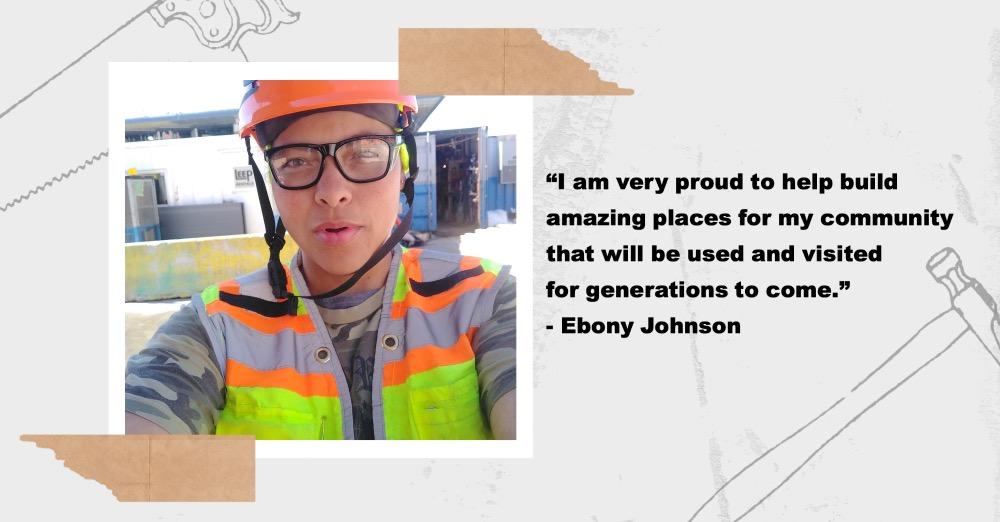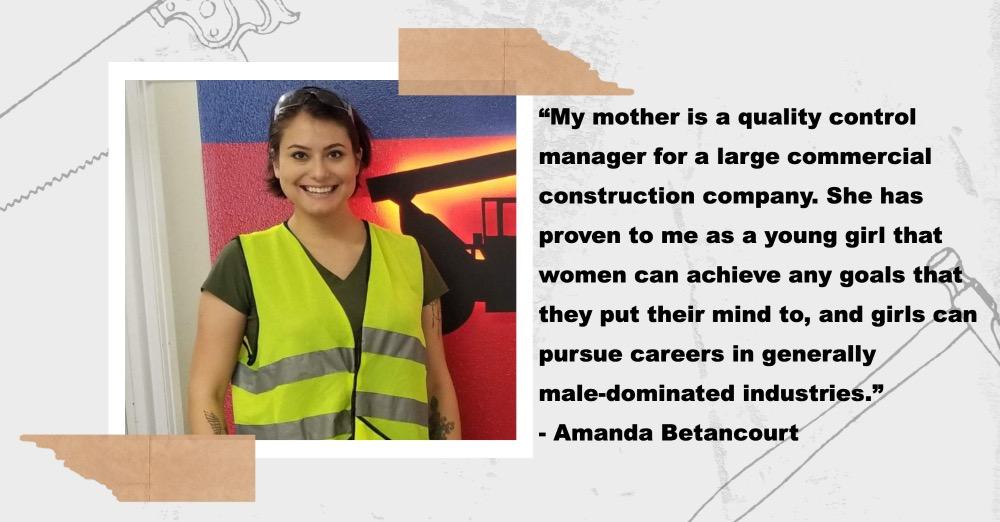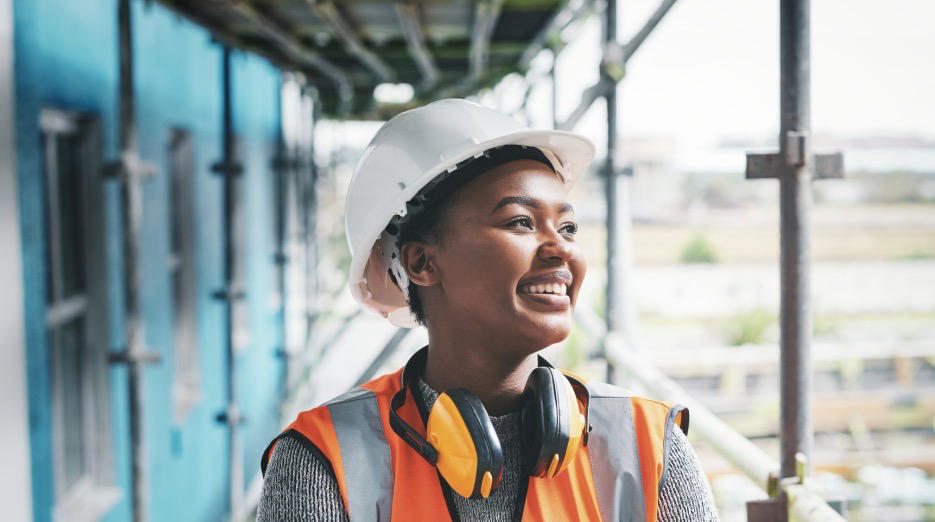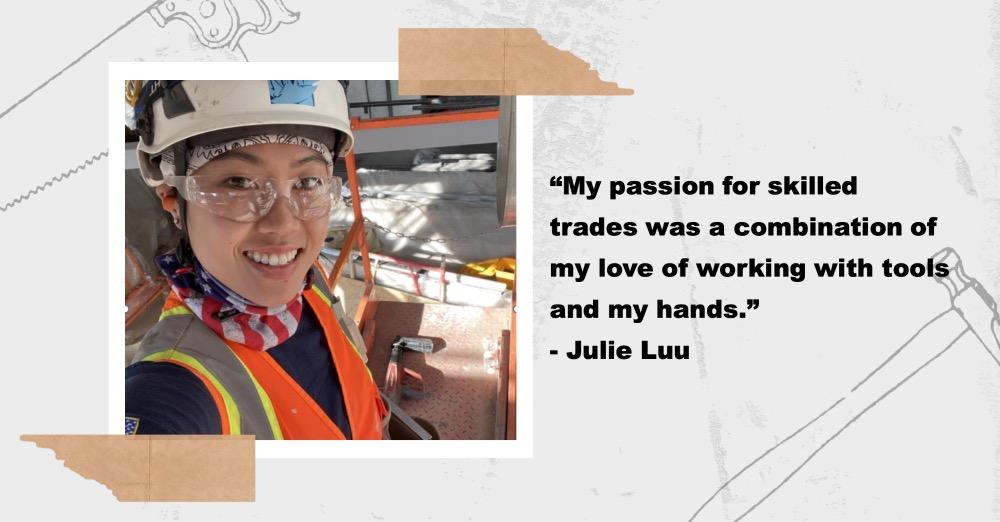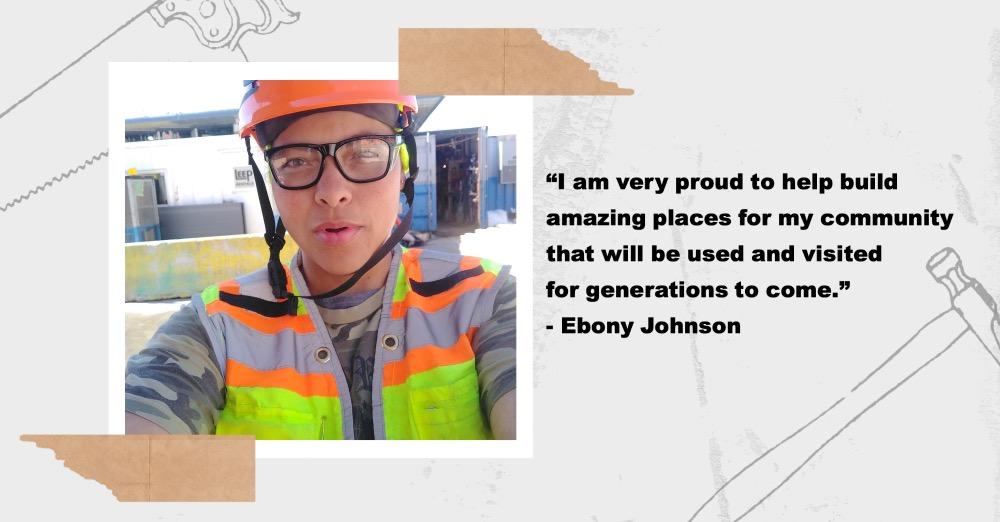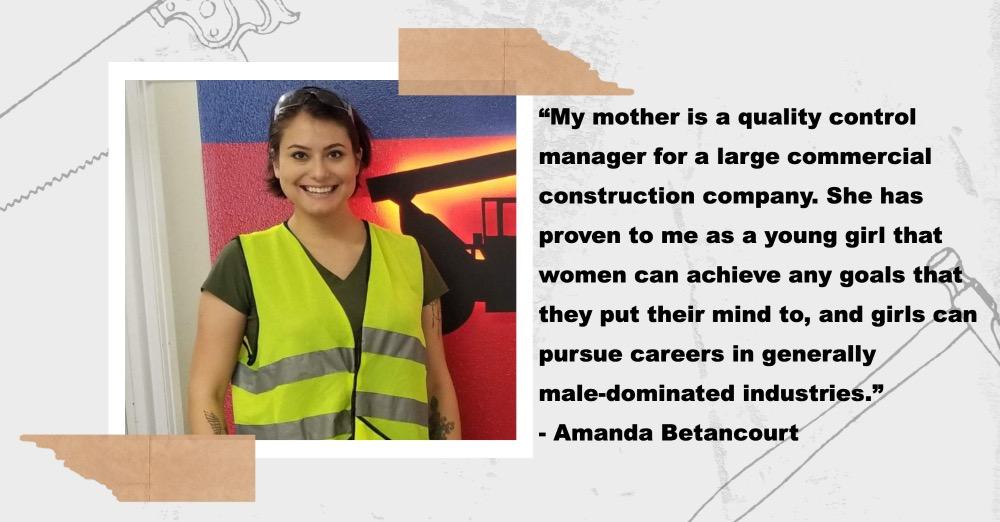 Originally published on Built From Scratch
The Home Depot and The Home Depot Foundation are committed to educating more people in the skilled trades and helping them find careers in the home improvement industry through our Path to Pro programs. 
The Foundation is highlighting women participating in its Path to Pro scholarship program, an effort to help train more people in the skilled trades and bridge the opportunity gap for women and minorities in the construction industry, in partnership with SkillPointe Foundation.
Name: Julie Luu  
Trade/Certification: Carpentry Apprentice/Designated
Safety Person Location: California
Julie's grandparents and parents immigrated from Vietnam, which makes her a first-generation American in her family. She's always been fascinated by the idea of creating something tangible and loved using different tools to complete her school projects.  
For Julie, construction is not just a job. It's a career opportunity that feels like a diamond in the rough. She finds the environment exciting, and she enjoys using different machinery to explore all the moving parts of a project. "The opportunities are endless," Julie shares. Every job site teaches new lessons.
Developing her carpentry skills is a way for Julie to grow as a tradeswoman while honoring her family: "They have gone through so much to bless me with an opportunity to grow up in America. I will make sure to take hold of opportunities and excel in construction."
Name: Ebony Johnson  
Trade/Certification: Carpentry/Construction Management Program 
Location: Washington  
Ebony became interested in carpentry more than a decade ago. She completed her carpentry pre-apprenticeship program through Job Corps with honors. Ebony credits her career in the trades for helping her through challenging life moments and shares, "the trades literally saved me and my two little girls' lives."
During the COVID-19 pandemic, Ebony helped build a new ferry terminal in downtown Seattle and the new shark tank addition for the Seattle Aquarium. Advocating for safety in construction is what drives her the most — she wants everyone to do a great job and get home to their families safely.
Ebony is currently working to become a journeyman carpenter and plans to begin her construction management program in the fall. She looks forward to the opportunities this degree will bring and dreams of managing large heavy construction and infrastructure projects in the future.
Name: Amanda Betancourt   
Trade / Certification: Construction Management 
Location: Texas
Amanda finds a career in the skilled trades inspiring, innovative and full of potential. Her mother worked for a large commercial construction company and demonstrated how women can achieve their goals, including pursuing a career in male-dominated industries. "She always reminded me that I should never let fear stop me from having big plans for my future," Amanda shares.
After graduation, she wants to become a project engineer for a large commercial construction company and help build her local community.
Since Path to Pro's inception, the Foundation's trades-focused partnerships have trained more than 39,000 participants and introduced more than 132,000 people to the skilled trades, surpassing its commitment to train 20,000 people six years ahead of schedule. Learn more at HomeDepotFoundation.org.