Team Members Celebrate Nevada Recycled Art Contest Win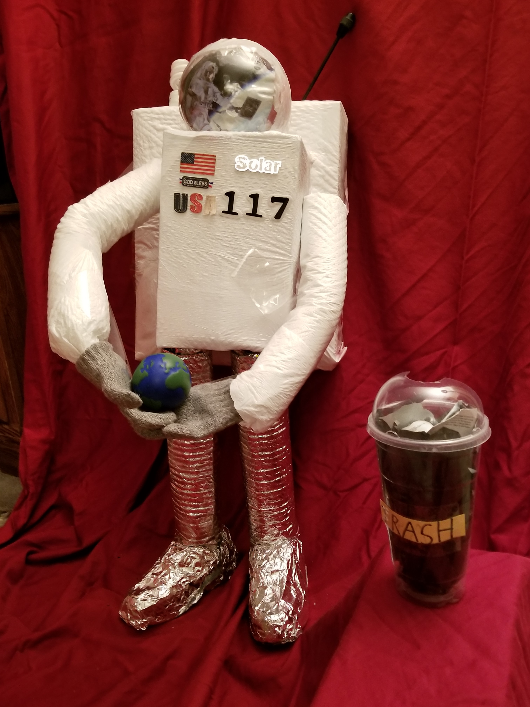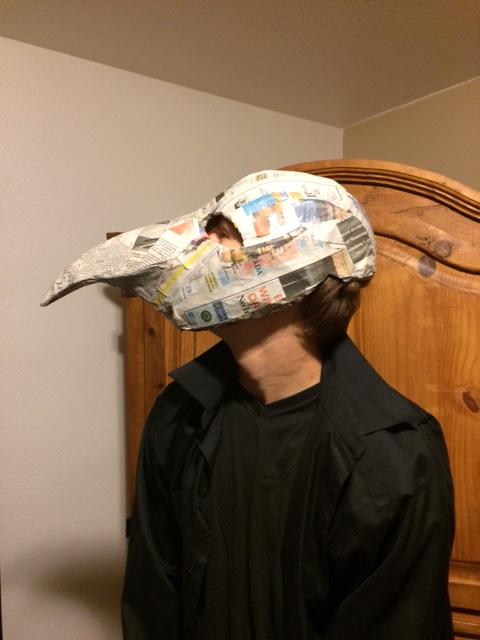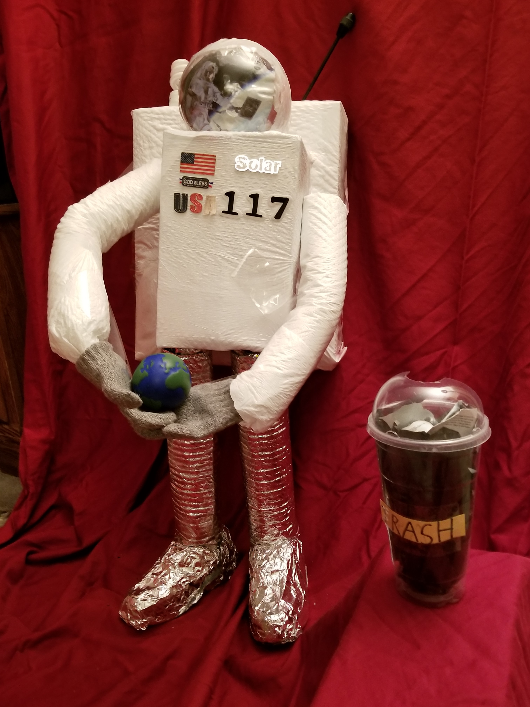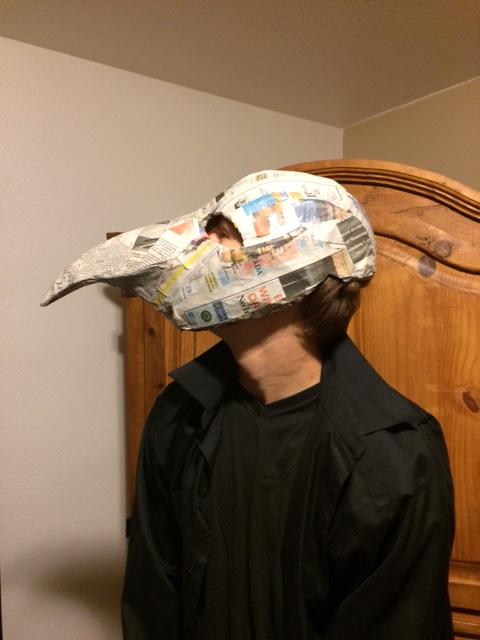 As Originally Published on the Sands Confidential Blog
Two Las Vegas Sands Team Members celebrated their children's victories on November 15 after placing first during the 2017 Nevada Recycled Art Contest, sponsored by The Venetian in partnership with Nevada Recycles. The contest, open to all Nevada residents, encourages participants to create art out of recycled material and is held in honor of America Recycles Day.
Brady, son of Rich Semer, Surveillance Operator for Las Vegas Sands, won 1st place and a cash prize in the Kindergarten to 5th grade category for his piece, "Astronaut saves Earth from Trash." Daniel, son of Heather Curt, Wedding Event Planner at the Venetian, also won 1stplace and a cash prize in the 6th to 8th grade category with his art piece titled "Plague of 1346 Doctor Mask."
For the Semers, it took about five hours to construct their piece. "He [Brady] came up with the idea of making a coffee cup into a mini trash can with a small Earth," Semer said. "After more brainstorming we came up with the idea of having an astronaut save the Earth from the trash."
Using a cardboard box wrapped with white trash bags, the astronaut's body came together. They added a swim noodle wrapped in a car sunshade for the arms and legs, with an old curtain rod for support. The astronaut's feet are made of old shoes wrapped in tin foil, the helmet created from a fish bowl wrapped in a white trash bag, and the face mask made from a freeze-dried ice cream wrapper, appropriately known as "astronaut ice cream."
"We both enjoyed all the attempts to try and find a way to use something neat or odd that was considered junk in the garage," Rich said.
A separate internal competition was held for Team Members and their families to submit a sustainable art piece and Brady was selected as the winning entry. He also won an Apple iWatch as his prize. Rich said Brady was very excited to win and is already gathering trash to build for a project next year, the two are thankful to have won and to those who put the contest together. Brady plans to make bag lunches for the homeless with the money he won from the contest, Rich said.
When the contest was announced, the Curts found the timing impeccable, as Halloween was right around the corner and Daniel was interested in making his costume from recycled materials.
The mask drew inspiration from the types of masks doctors used during the Plague in the 1340s. "He chose to make his own and add a bit of his own modern flare," Heather said. It's made of cardboard, papier-mâché, plaster, glue and old paint, and took several weeks to complete.
"I enjoyed being creative and reusing materials to make my vision become real," Daniel said.
This was his first entry into the contest, but has always liked creating artwork with reusable materials around the house.
"I have always loved creating art and have found that there are uses for these materials that some consider trash. To have accomplished making my mask was an amazing achievement for me. To have had my mask selected and being a winner to this contest, is even more amazing!" he said. "I am very honored for this experience and hope that we can all find our own ways to live sustainably."
The sustainable art contest opened to Team Members and families was part of another initiative through Sands ECO360, a global strategy to minimize our environmental impact and lead the way in sustainable building development and resort operations, including influencing a more sustainable lifestyle among all Team Members.