Team Depot Volunteers Prepare Disaster Relief Kits Ahead of 2023 Hurricane Season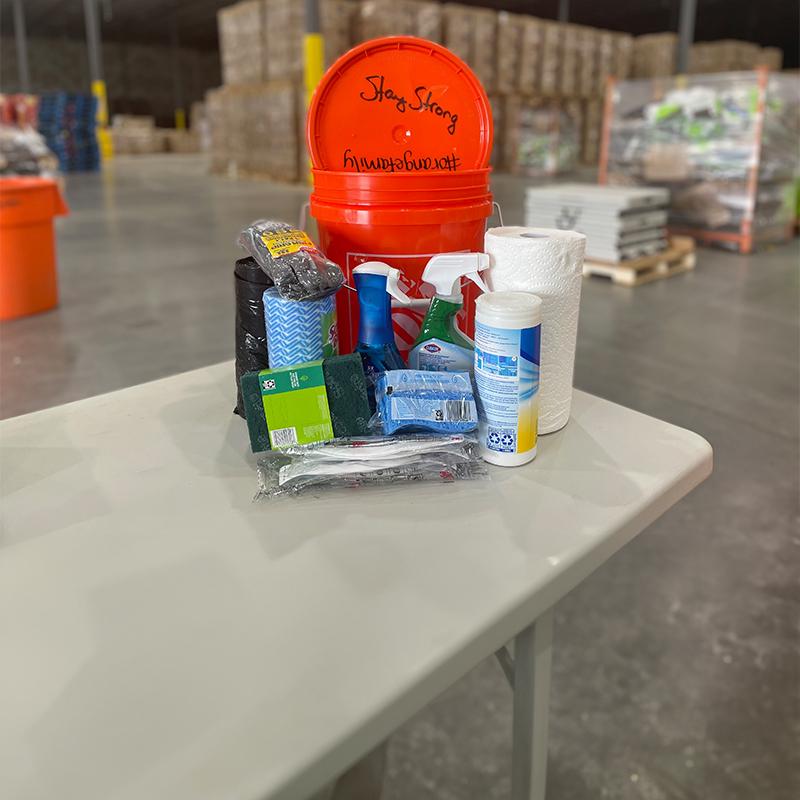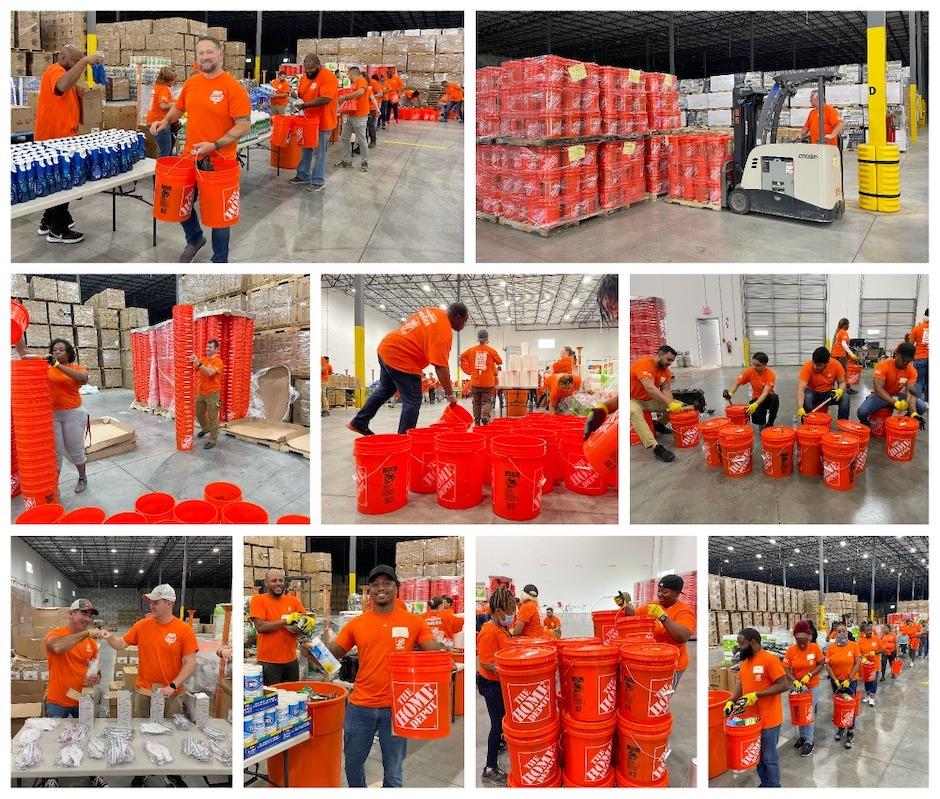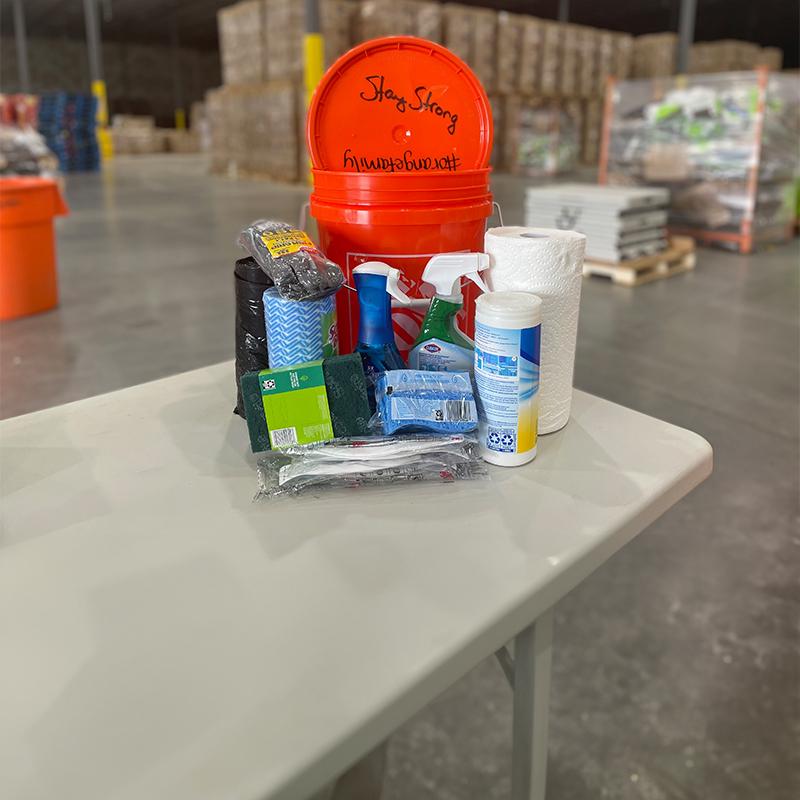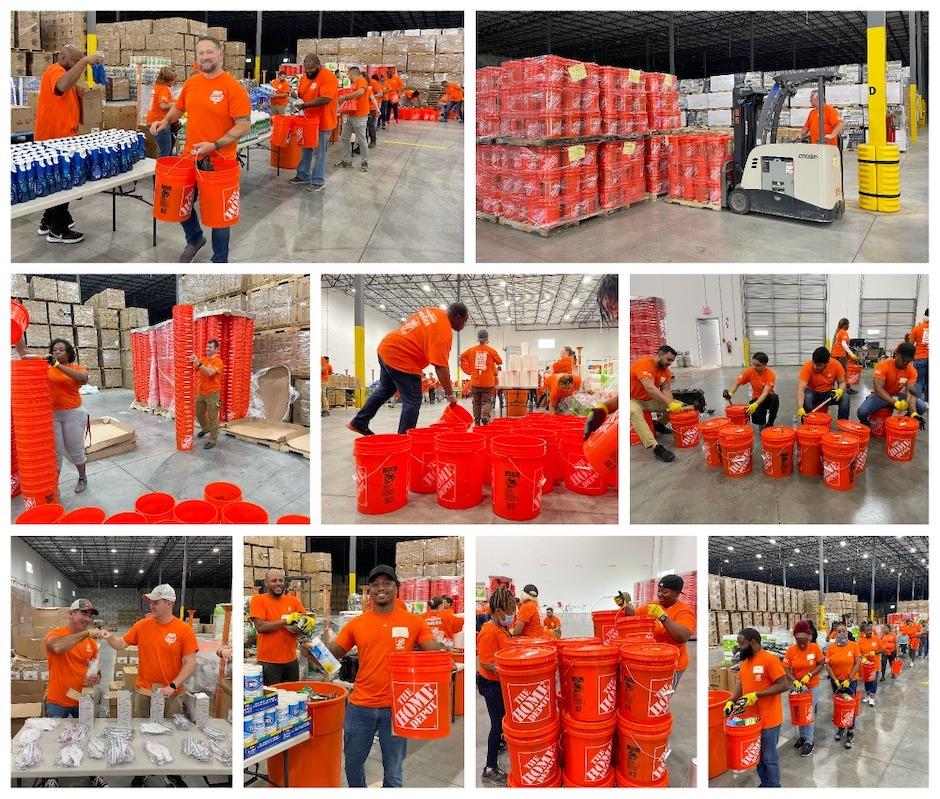 Originally published on Built From Scratch
June 1 officially marks the start of hurricane season in the Northern Hemisphere. This year, The National Oceanic and Atmospheric Administration (NOAA) is predicting a "near-normal" season, with an estimated 12 to 17 named storms. If you live in areas prone to hurricanes, it's important to start preparing now.
Team Depot, The Home Depot's associate volunteer force, recently built more than 5,500 disaster relief kits to restock Home Depot distribution centers in Georgia and Texas. These 5-gallon buckets contain items like garbage bags, paper towels, cleaning supplies, hand sanitizer, gloves and N95 masks. After assembly, they are shrink-wrapped and stored for disaster response efforts as needed.
In the past year, thousands of relief kits were shipped into disaster zones in the immediate aftermath of storms to help impacted communities with clean-up efforts. As we approach the start of another hurricane season, these new kits are now ready when disaster strikes.
The Home Depot Foundation is committed to supporting communities with natural disaster preparedness, short-term response and long-term recovery. With the help of several nonprofit partners, The Foundation is able to provide immediate support, resources and relief supplies to communities in need. Visit HomeDepotFoundation.org to learn more.
Keep up with all the latest Home Depot news! Subscribe to our bi-weekly news update and get the top Built from Scratch stories delivered straight to your inbox.