TCS Digital Empowers Virtual Forum: Actualizing Sustainable Economies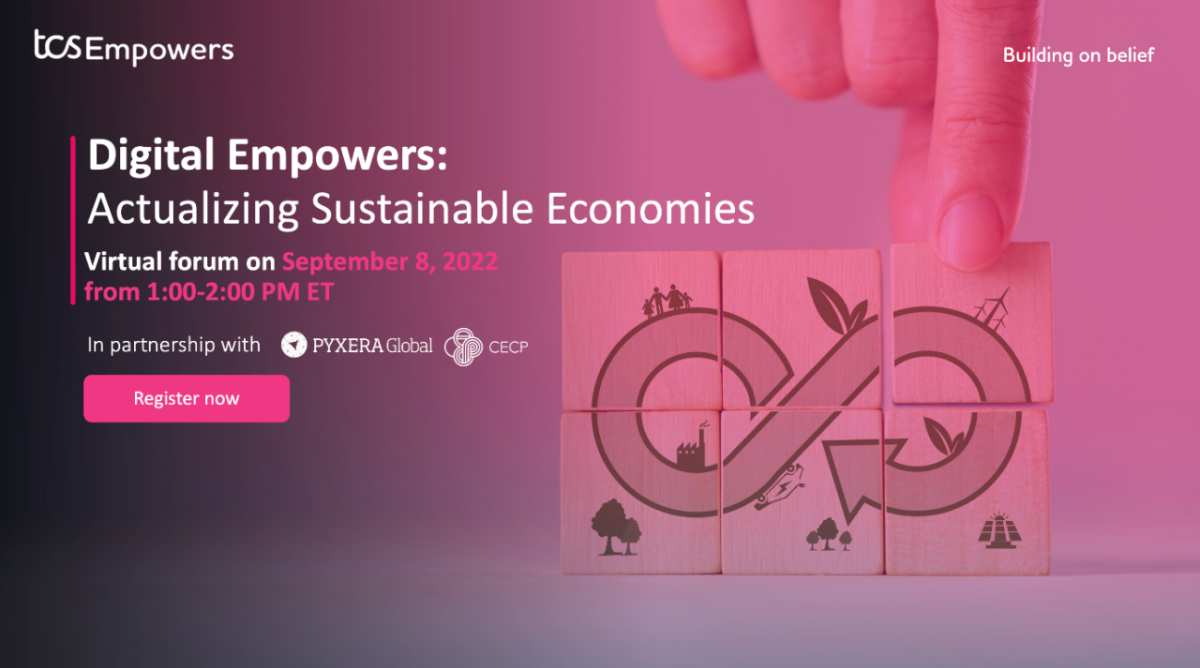 To solve our most pressing societal challenges, technological innovations lie at the heart of enabling positive social change. Through Digital Empowers, TCS has partnered with Chief Executives for Corporate Purpose (CECP) and PYXERA Global to foster greater collaboration across sectors using technology and digital innovations to make progress on core social issues, such as the transition to a circular economy, food security, the future of work, access to healthcare, and more.
As climate resilience actions continue to grow in response to our rapidly changing environment, organizations around the world have pledged to reduce emissions to minimize the impacts of climate change. According to the UN, more than 1,200 companies have aligned actions to reach net zero, meaning all emissions will be as close to zero as possible.
A circular economy, where waste is reused as a resource for new products, is a key strategy in moving towards a net zero system. For companies with physical products that are used by large segments of the population, a major focus has been on rethinking the product lifecycle to live within the limits of our planet. With the help of technology, organizations can extend the life of their products and move towards a circular economy. In industries such as electronics, fashion, finance, and more, prolonging product life and transforming product lifecycles are a necessity to meet environmental goals. Join TCS in a global discussion on how technology can create a sustainable approach to product lifecycles across industries to meet our net zero targets.
Register at https://on.tcs.com/DE-Sustainable-Economies for this important conversation.