T. Rowe Price and Baltimore Corps Partner To Launch Moonshot
New Program Supports the Growth of Baltimore-Based, Diverse-Owned Social Good Businesses, Innovators, and Entrepreneurs of Color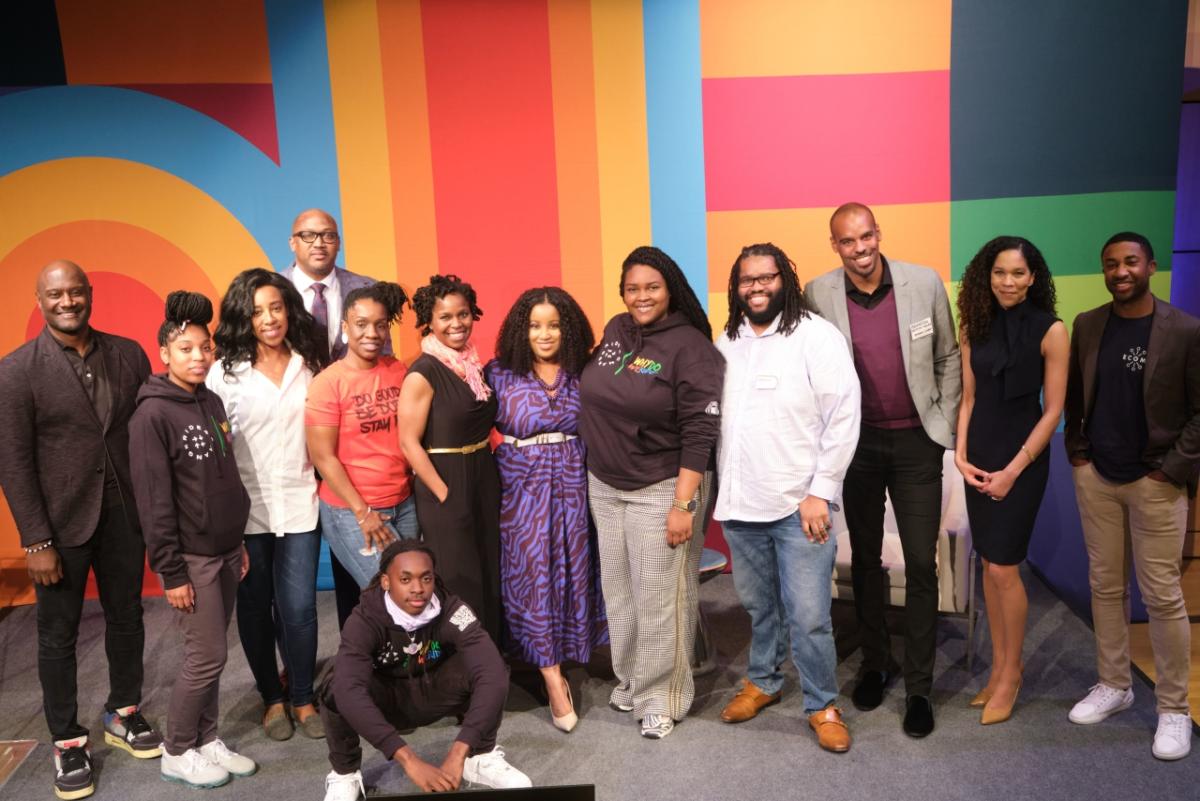 T. ROWE PRICE AND BALTIMORE CORPS PARTNER TO LAUNCH MOONSHOT: NEW PROGRAM SUPPORTS THE GROWTH OF BALTIMORE-BASED, DIVERSE-OWNED SOCIAL GOOD BUSINESSES, INNOVATORS, AND ENTREPRENEURS OF COLOR
BALTIMORE, May 10, 2022 /3BL Media/ - T. Rowe Price Group, Inc. (NASDAQ-GS: TROW), and Baltimore Corps, a nonprofit focused on creating equitable change, announced today the launch of Moonshot, a program to support diverse-owned social good businesses, innovators, and entrepreneurs of color on their entrepreneurial journeys.
Eight Moonshot Innovators were selected, four nonprofit organizations and four for-profit startups. Each Innovator received a financial reward from T. Rowe Price and were paired with T. Rowe Price associate pro bono volunteer advisors who partnered with each Innovator on a specific business challenge. The Innovators were brought together at a culminating networking event with T. Rowe Price associates, alumni, and community partners. Additionally, each nonprofit Moonshot Innovator will participate in a two-year T. Rowe Price Foundation Entrepreneurship in Residence program, funded by the firm's $2 million racial justice grant, to receive additional mentoring and support.
"Many of these businesses were already doing great work in Baltimore," said John Brothers, president of the T. Rowe Price Foundation. "Yet, they were struggling to get in the room with investors and people who can help take their business to the next level. We sought out to change that with Moonshot."
"We are excited to launch a program that celebrates the talent and great work of local social entrepreneurs," said Fagan Harris, CEO of Baltimore Corps. "It's through partnerships with organizations like T. Rowe Price and the T. Rowe Price Foundation that we are able to further our mission of creating change and advancing racial equity within the city of Baltimore."
The inaugural Moonshot Innovators include:
During a recent networking event to introduce Moonshot, Baltimore native and serial entrepreneur Mac Conwell, founder and managing partner of RareBreed Ventures, a pre-seed fund that invests in exceptional founders outside of large tech ecosystems, served as the featured speaker, and T. Rowe Price celebrated four additional Baltimore-based startups and entrepreneurs for their work. The entrepreneurs include: Ashley Williams, founder, Clymb; Natalie Gillard, founder and facilitator, FACTUALITY; Lloyd Emokpae, founder, CEO, and CTO, Lasarrus Clinic; and Michael Ogunsanya, founder and CEO, MindStand Technologies. Watch the video for highlights from the event.
ABOUT T. ROWE PRICE
Founded in 1937, Baltimore-based T. Rowe Price (troweprice.com) is a global investment management organization with US$1.55 trillion in assets under management as of March 31, 2022. The organization provides a broad array of mutual funds, subadvisory services, and separate account management for individual and institutional investors, retirement plans, and financial intermediaries. The company also offers a variety of sophisticated investment planning and guidance tools. T. Rowe Price's disciplined, risk-aware investment approach focuses on diversification, style consistency, and fundamental research.
ABOUT T. ROWE PRICE FOUNDATION
For more than three decades, the T. Rowe Price Foundation has supported the communities where we work and beyond. With $157 million in direct grants and matching contributions since 1981, the Foundation is committed to making an impact in Baltimore and communities around the globe. For more information, visit T. Rowe Price Foundation.
ABOUT BALTIMORE CORPS
Baltimore Corps builds robust, equitable pipelines to enlist talent in advancing Baltimore's most promising social innovations. Baltimore Corps envisions a city empowered to develop, retain, and connect its leaders to achieve an equitable future for all of its residents. To learn more about Baltimore Corps, visit baltimorecorps.org. Follow along on social media @BaltimoreCorps.
###
Dasha Smith
T. Rowe Price
(410) 345-3715
dasha.smith@troweprice.com
Laurie Farrell
Baltimore Corps
(410) 227-4709
laurie@baltimorecorps.org