Suzano 2021 Annual Report: Planting the Future Through Innovability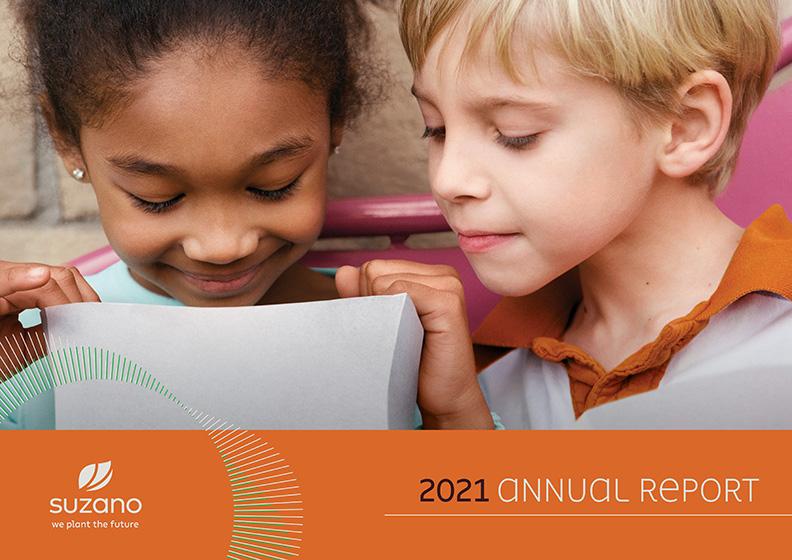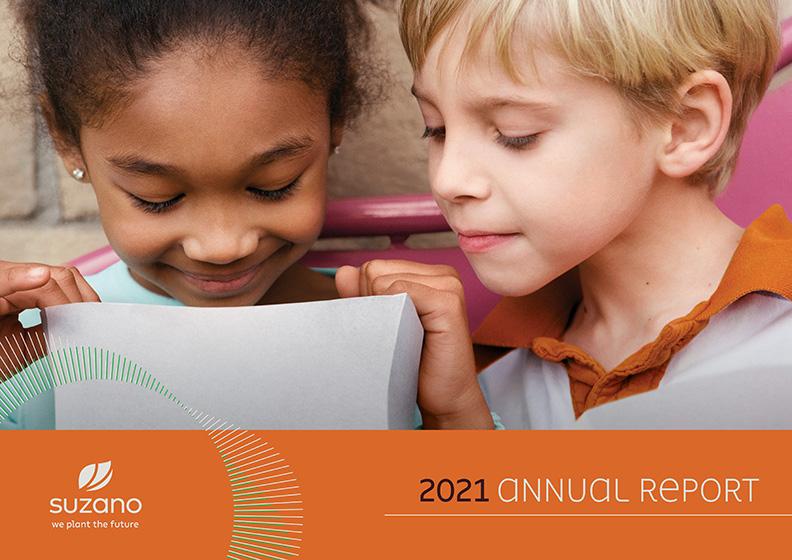 Suzano is the world's largest eucalyptus pulp producer, one of Latin America's major paper producers, and a global leader in developing bioproducts and innovative solutions made from renewable resources. Through its products, the company touches the lives of more than two billion people around the world.
Despite persistent challenges in 2021, with the pandemic impacting daily lives and work routines, Suzano was able to deliver the strongest financial results in its history and make significant forward progress on strategically important developments for the business.
Suzano's Annual Report shares how the company successfully dealt with uncertainties during the year, while continuing to develop innovative new product lines and business units, at the same time reducing net debt and making significant capital investments into new production capacity.
Alongside this, Suzano advanced plans and made positive progress against its long-term 2030 sustainability goals, known as the Commitments to Renewing Life.
Suzano recognizes the responsibility it has as an industry leader to help find solutions to structural issues in society. Throughout the year, the company has therefore become increasingly vocal on topics such as climate change and social inequality, engaging stakeholders at events such as COP26.
To deliver on the company's purpose of renewing life inspired by trees, and to achieve the ambitious commitments it has made, Suzano's projects and internal processes seek to apply the concept of innovability – pursuing sustainable solutions through innovation. This is helping the company to make a difference through its 1.3 million hectares of managed eucalyptus plantation forests, and over 900,000 hectares of protected land set aside for conservation across Brazil's Atlantic, Cerrado, and Amazon forest biomes.
"We know that our planted trees and the preservation of native forests can both be part of the solution to the climate crisis. We also want to support the growing trend for bio-based raw materials to replace non-renewable resources. To this end, we will develop and bring to market new products that are sustainable by design, at the same time as offering high levels of performance and competitiveness," said Walter Schalka, CEO of Suzano.
The Annual Report sets out the company's performance and progress against each of its Commitments to Renewing Life, including new targets on biodiversity announced in the first half of the year. The document also details the governance model adopted to ensure the successful delivery of initiatives and adapting to changing circumstances in order to achieve these objectives.
To narrate the evolution of the company's activities and results, content is divided into chapters that discuss the relevance to and impact on specific stakeholder groups: employees, customers, suppliers, government and civil society, and local communities.
Highlights
This year, to align with best practice on transparency and take into account feedback from stakeholders, Suzano has updated and improved its Sustainability Center (formerly known as the Indicators Center), which functions as a dashboard for sustainability-related information.
Reporting covers more than 450 social, environmental and economic performance indicators presented by category and material topics. This is in line with standards and recommendations from the World Economic Forum's Stakeholder Capitalism Metrics, the Global Reporting Initiative, relevant Sustainability Accounting Standards Board industry guidance; and the Task Force on Climate-Related Financial Disclosures (TCFD).
About the Report
Suzano's 2021 Annual Report, which is available via this microsite [https://www.suzano.com.br/en/r2021/] and as a PDF document [https://www.suzano.com.br/r2021/src/pdf/AnnualReport_Suzano_2021.pdf], contains a Strategic Summary which includes infographics setting out the company's value creation model and illustrating Suzano's wider value chain.
The 2021 Annual Report is prepared in accordance with the standards of the Global Reporting Initiative, follows the principles of the International Integrated Reporting Council, and is aligned with the UN Sustainable Development Goals. The content was externally assured by Bureau Veritas. It has also been reviewed by Gonzalo Muñoz, Chile's UN High Level Climate Champion for COP25, and Andreia Coutinho, a leading racial, social and climate justice expert within Brazil.
Suzano welcomes and appreciates feedback from all stakeholders. Any comments, suggestions or criticism can be directed to relatoriosuzano@suzano.com.br.
Media Contacts:
Hawthorn Advisors – Suzano's PR Agency 
Rebecca Durnin, Hawthorn Advisors
E-mail: suzano@hawthornadvisors.com - Phone: +44 (0)7565 621 723