Sustainable Fleets Made Easy
Sustainable Fleets Made Easy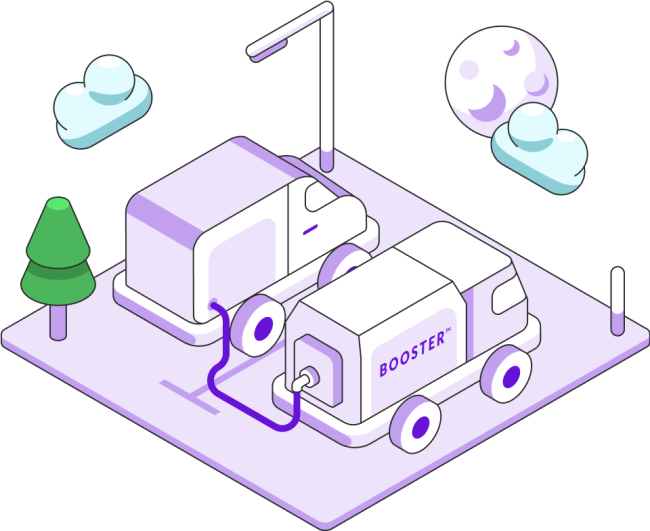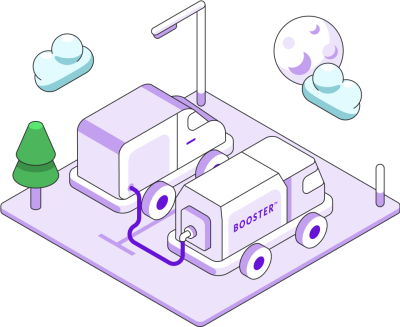 Thursday, July 28, 2022 - 9:00am
Driven by increasing calls for decarbonization and environmental, social and governance (ESG) stewardship, companies of all sizes and sectors are making aggressive sustainability commitments — a 2020 report found that 80% of companies worldwide now report on sustainability. As businesses take stock of their operations, searching for ways to lower emissions, they must look to fleet transportation as an area for improvement.
While many fleets are now onboarding their first all-electric vehicles, this transitional process will continue for years and take significant capital; many other fleets don't have the money or time yet to transition. But there is an easy, immediate way to heighten efficiency, raise profits, and achieve sustainability goals: energy delivery from Booster.
Today, businesses are facing immense pressure to execute efficiently amid rapidly growing demand, operational complexity, and unprecedented labor shortages. It's the perfect storm. Keeping vehicles fueled is an extra burden on business that opens your fleet up to additional time, vehicle wear, exposure to the perils of the road, and a higher potential for fraud at the pump.
With increasing calls for corporate sustainability, fleets carry the burden to shoehorn ever-evolving compliance standards into their legacy energy practices. But can fleets make significant decarbonization progress by relying on traditional gas stations that generally do not offer renewable fuels? Without a modern supply network, owners and operators are stressed and inefficient in their pursuit of sustainability goals.
The average gas station trip takes 20 minutes and 2.2 miles, and each fleet vehicle averages 7.7 gas station visits per month. The time and money spent add up quickly. In fact, a recent report from Geotab found that each fleet vehicle spends an average of 203 additional miles annually just driving to the gas station — and burns an average of 13 gallons of fuel annually doing so.
Having energy delivered directly to your fleet by Booster helps your company fiscally, operationally, and environmentally by eliminating the gas station errand. A partnership with Booster saves your employees time that could be used serving customers or performing other essential functions. This saves you money, saves your vehicles from unnecessary depreciation and saves your drivers from the potential risks associated with being in traffic.
Thanks to Booster's mobile model, more customers now have access to biofuels like renewable diesel, which reduces carbon emissions by up to 70% without sacrificing performance or increasing costs. It is a direct swap for conventional diesel, so there is no need to modify or purchase new vehicles. The reduction in carbon emissions alone is worth the simple transition, but we also offer our customers data insights that give business owners unprecedented visibility into these benefits and allows them to clearly track per-gallon pricing. With emissions targets growing more specific and aggressive — especially with the increasing adoption of frameworks like the Science Based Targets initiative — such data insights will be crucial to creating the in-depth emissions insights necessary to track progress toward goals.
As fleet managers across the nation work to decarbonize and achieve sustainability goals, Booster stands ready to aid in their journey, offering easy access to sustainable fuels and lower emissions.