Sustainability at The Hershey Company
Sustainability at The Hershey Company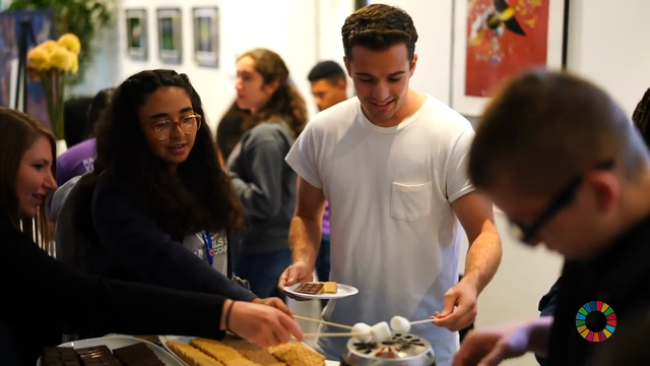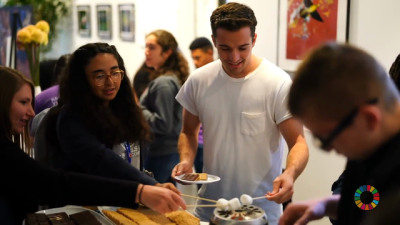 Monday, December 16, 2019 - 9:30am
At The Hershey Company, Sustainability is an idea as simple as it is big: our business, our planet, our communities, our children — they've always mattered.  It's a promise delivered by all of us at Hershey—to see every day as a chance to be successful in a way that makes a difference.
Bringing goodness to the world is in our character.  We have a long legacy of sharing our goodness. As one of America's first companies built with purpose, Hershey has always focused on doing well by doing good.
 In 1894, our founder Milton Hershey, the original purpose-driven entrepreneur, had a vision to create a product that brought people together. He linked the success of his company with supporting children in need through the Milton Hershey School.  He was a man who taught us that one's happiness depends on the joy of others, and whose words resonate with us to this day.  We are proud to advance this legacy of a purpose-driven founder who wanted to use his business to make the world a better place.
 Today, that legacy lives on in our remarkable people and our iconic brands that support the Milton Hershey School and its mission to offer quality education and support to disadvantaged kids. We uphold our promise with brands, business models and people making a difference in the world; being better stewards of the planet we all share; building thriving communities in the places we call home; and, perhaps most near and dear to our hearts, by giving children the best chance to succeed, so they can learn, grow and thrive. It's upheld every day in the way we make moments of connection and shared experiences that consumers love, support cocoa-growing communities, minimize our environmental footprint and give back to our communities.
 Our Sustainability is more than the work we do across the environment, society or our business.  It is engaging and partnering with like-minded companies, civil society actors and governments toward common goals. This is what the Sustainable Development Goals represent – a common language and set of values that drives our progress.  Only by working together can we move the Sustainability agenda forward, for the betterment of all. 
 Shared Goodness. That's our promise here at The Hershey Company.