Supply Chain Management at Sappi North America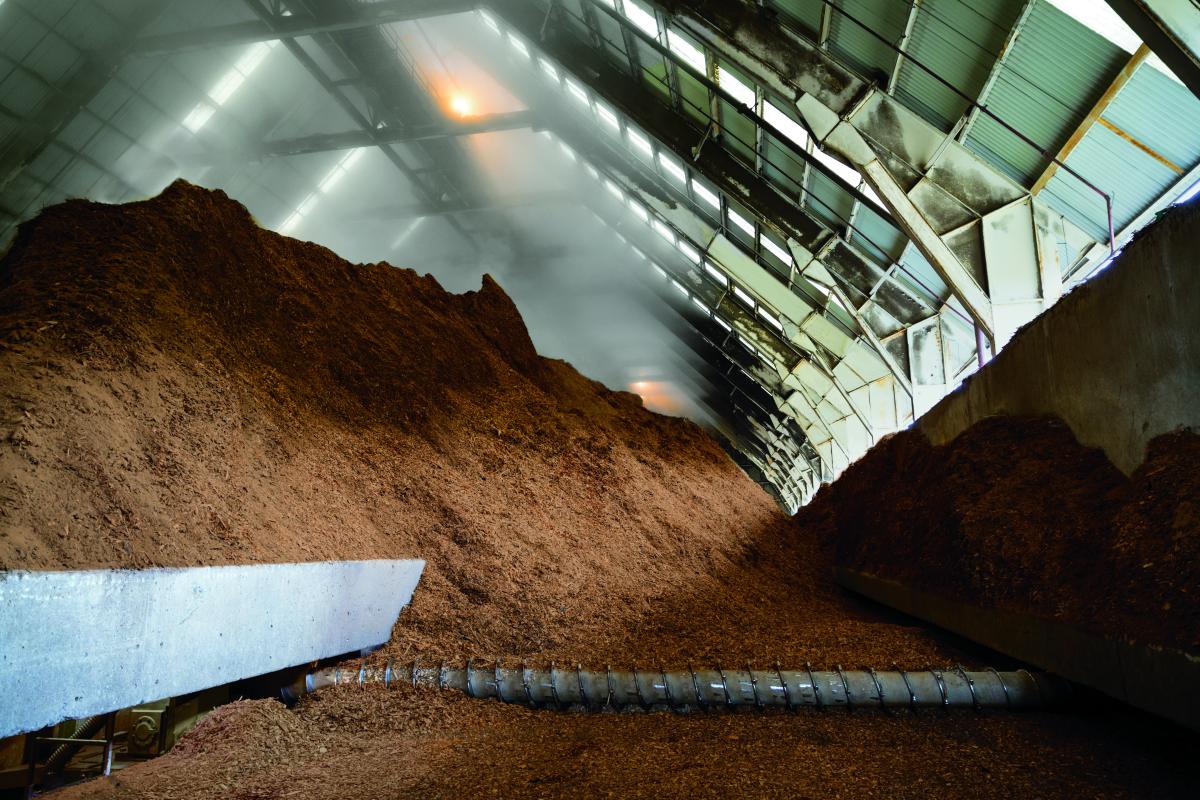 We approach environmental responsibility from a holistic perspective grounded in life cycle thinking—looking carefully at raw material use, energy generation, manufacturing and the end of life of our products. We work across the supply chain to drive change within our spheres of influence.
Sustainable Materials Management
By applying life cycle thinking to materials management, businesses and municipalities are evolving from standard waste management practices to a more holistic approach. We are moving beyond the basic end-of-life tenets of the 3R's (reduce, reuse, recycle) to embrace circular economy models or sustainable materials management. By looking across a product's entire life cycle, we can discover new opportunities to conserve resources, reduce environmental impacts and lower costs.
At Sappi, we constantly seek opportunities to maximize the value of industrial by-products. Working across industries, we consume construction and demolition wood at our Westbrook facility and tire-derived fuel at our Somerset Mill. By utilizing these sources as alternative fuels, we keep the materials out of landfills while displacing the need for virgin fossil fuels and lower the mills' energy costs.
We also seek to find the best use of our own by-products. For example our Cloquet Mill has had a long-standing relationship with the University of Minnesota Extension Service. Thanks to this partnership, boiler ash and lime mud are diverted from landfill and put to beneficial use as a soil amendment. The alkaline pH of these materials helps adjust the pH of crop soil and allows for better absorption of nutrients—ultimately resulting in better yield of alfalfa used in dairy farming.
Supporting Renewable Energy Standards
In the US, 29 states plus Washington, DC and two territories have adopted policies (the Renewable Portfolio Standard, or RPS) that reduce carbon emissions from electricity generation by requiring that utilities generate a specified share of power from renewable sources. The state of Maine has an effective renewable portfolio standard target: Starting at 30 percent renewable energy in 2007, the Maine standard requires an additional one percent per year to reach a target of 40 percent by 2017. Renewable Energy Certificates (RECs) are tradable environmental commodities that represent proof that one megawatthour (MWh) of electricity was generated from a renewable energy resource.
Our Westbrook facility has met the requirements of Maine Class I RECs based on the combustion of biomass and construction and demolition wood. Our Somerset Mill also qualifies for selling RECs based on black liquor combustion. As such, we are eligible to sell RECs from both mills to support the renewable portfolio standards in Maine.
For reporting purposes, we deduct the amount of renewable energy sold as RECs from Sappi's renewable energy consumption figures in the production of our own products. As a result, our energy generation figures show higher levels of renewable energy than our consumption figures. And because we have increased the sales of RECs in recent years from our Somerset Mill, our own consumption shows a downward trend. Sappi's overall energy profile and additional energy indicators can be found on p.40.
Building Reverse Supply Chains
Recycling is a key aspect of the circular economy— treating all materials, including by-products, as valuable resources rather than wastes. It is especially important to recover paper and other organic materials to avoid the generation of methane emissions in landfills. All of our graphics and packaging papers are recyclable, and we are strong proponents of educational outreach and programs that lead to the higher recovery of paper and other recyclable materials.
In 2015 Sappi became a supporter, with publishers, catalogers and other paper companies, of Recycling Works in Publishing (RWIP). RWIP is a member of The Recycling Partnership, a national non-profit working to transform recycling across the US. Laura Thompson, Director of Sustainable Development and Global Policy Initiatives for Sappi North America has been elected by members of RWIP to represent the coalition.
The Recycling Partnership has a proven track record that utilizes public-private partnerships to improve recycling at the local level by providing grants, technical support and educational programming to make recycling programs more accessible and more efficient (reducing contamination). In 2016, the partnership worked directly with over 200 communities, placed nearly 300,000 recycling carts (replacing bins), and has reached over 8 million households through a combination of open source downloads, technical assistance with municipalities, quality-focused research and grant partnerships. We are proud to partner with an organization that is getting results on the ground. For more information visit recyclingpartnership.org.
A Systems Dynamics Approach
Some organizations have a tendency to over-simplify the use of recycled content and may suggest that higher levels of recycled fiber are always better for the environment, regardless of the application. At Sappi, we have long promoted a concept that we refer to as the "best use" of recycled fiber. Because recovered fiber can be used in so many paper-based products, it is important to understand how increasing the recycled content in one grade will affect the systemwide fiber availability for other grades, potentially sub-optimizing the effective use of recovered fiber across the system.
Our trade association, American Forest and Paper Association (AF&PA), is collaborating with the Massachusetts Institute of Technology (MIT) to develop a new approach for a more comprehensive understanding of the tradeoffs of changes in recovered fiber utilization. The MIT methodology applies a "systems dynamics" approach to consequential life cycle assessment for US paper production to model the system-wide effects. The project will deliver a comprehensive model to better educate policy makers and customers to make informed decisions about shifts in recovery rate and recycled content. Sappi personnel have worked alongside other stakeholders as members of a Technical Advisory Group and participants in several workshops to help define systems variables and interactions.
Read more from Sappi North America's 2016 Sustainability Report here: http://bit.ly/SNA-2016SR