Suppliers Are Creating Access to Microcredit Through Whole Planet Foundation in 2022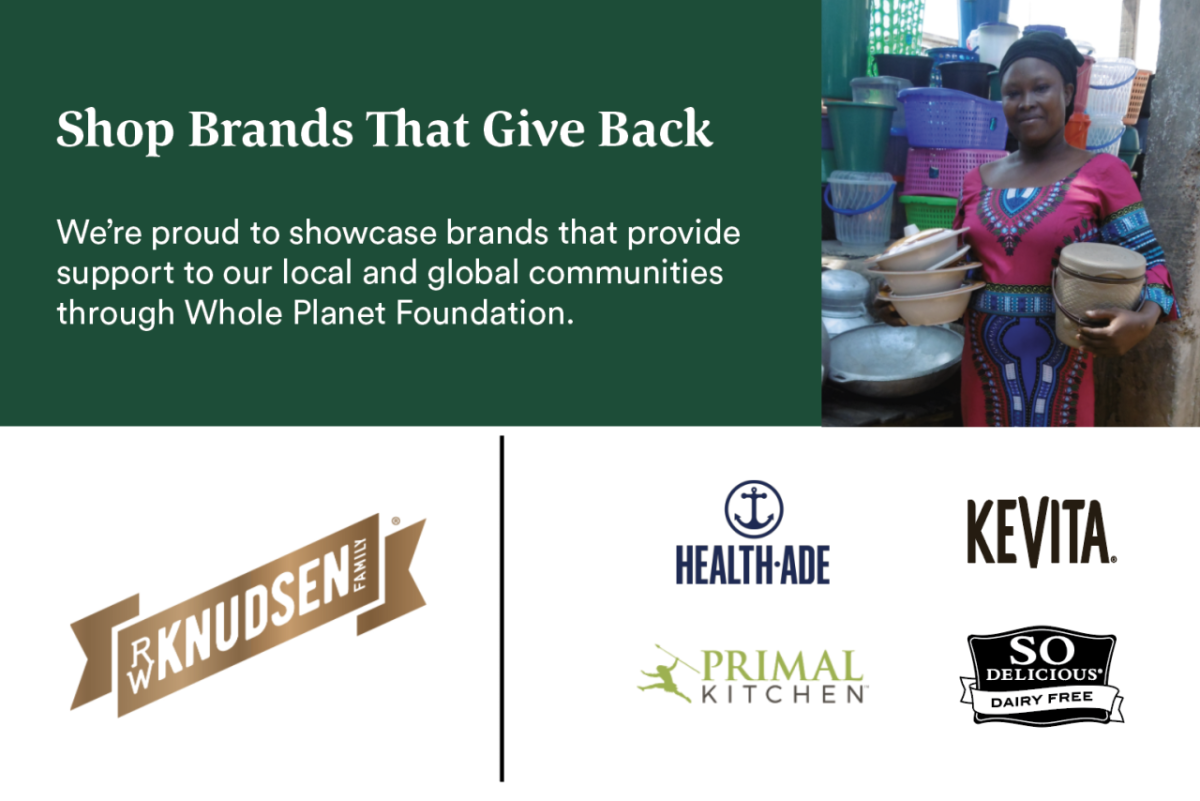 Whole Planet Foundation's top supplier donors for 2022 are funding essential microbusinesses to alleviate global poverty through the Foundation's microlending programs. These brands, which can be found in select stores and online on Whole Foods Market on Amazon, are committed to donating $50,000-$100,000 this year for microcredit.
Whole Planet Foundation's top contributing supplier donor of the year is R.W. Knudsen! Their $100,000 donation this year will fund more than 540 microloans creating 2,700 opportunities for entrepreneur families to prosper.
2022 Supplier Alliance for Microcredit $50,000 donors include:
Whole Planet Foundation appreciates the generous support of these entrepreneurs supporting microentrepreneurs living in poverty.
Given the average first microcredit loan size of $182 across Whole Planet Foundation-funded projects, the collective support of these brands will help fund more than 1,300 microloans in the second half of 2022. These microloans are disbursed by Whole Planet Foundation's network of microfinance partners in Africa, Asia and the Americas, including the United States, to those that are most in need of access to capital to start or develop a small business, often home-based. On average, microloan recipients support four other family members, so this meaningful support will have a ripple effect in local and global communities.
To learn more about the Foundation's work to alleviate global poverty, visit wholeplanetfoundation.org.