Strengthening GRI's Leadership: New Members Join GRI's Board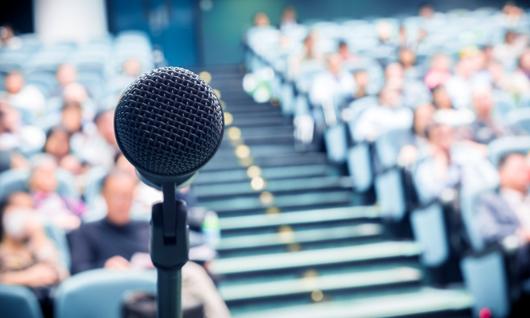 AMSTERDAM, November 8, 2018 /3BL Media/ – GRI is pleased to announce that Ms. Bekeme Masade-Olowola, Mr. Jack Ehnes, and Dr. Jianzhong Lu, will join the GRI Board of Directors for a first 3-year term on 1 January 2019. 
​"We are very happy to welcome 3 new directors to the GRI Board who will reinforce GRI's positioning in key regions and constituencies. They are joining us at an exciting time, as GRI navigates towards the consolidation of its strategy and uncovers new opportunities for growth. We'd like to wish them a warm welcome and look forward to working with them."
Eric Hespenheide, Chairman, GRI Board
Board members are appointed annually after a nomination process led by the GRI Nominating Committee which includes a 60-day public open call for nominations. As set out in GRI's Stakeholder Council Rules and Procedures, this process is concluded by the appointment of directors by GRI's Stakeholder Council during their Annual General Meeting. Their appointments reflect GRI's multi-stakeholder nature and commitment gender, regional and background diversity. Below follows a short biography of each new member.
GRI would also like to thank departing Board members Mr. Éric Dugelay (2015 -2018), Mr. Pavan Sukhdev (2014-2018) and Mr. Peter Wong (2008-2013 and 2017-2018) for their contribution and commitment to GRI. 
Ms. Bekeme Masade-Olowola – Executive director of CSR-in-Action – Nigeria 
A social entrepreneur, Bekeme Masade-Olowola is the Chief Executive of CSR-in-Action, a group made of a consulting firm, a think tank and a training institute dedicated to corporate social responsibility, policy development, advocacy, empowerment and sustainable development in the region. CSR-in-Action produces the first ever social investment report in Nigeria The Collective Social Report: Nigeria (now The Corporate Sustainable Investor Report), endorsed by the United Nations Framework Convention on Climate Change (UNFCCC), and supported by United Nations Global Compact (UNGC) in 2012, a first of its kind compendium which includes a rating of business sustainability performance.
Bekeme Masade-Olowola helped establish the Business Coalition for Sustainable Development Nigeria (BCSDN) in May 2014, an initiative affiliated with the World Business Council for Sustainable Development, made up of a coalition of leading businesses across all sectors to drive collective development. She has engaged stakeholders throughout the economic value chain – government, business, civil society organisations and communities – and recently spearheaded the design and development of a Community Engagement Standards for Extractive Communities in Nigeria. She is on the board of several non-profit and for profit boards and is host of The Good Citizen Radio Show.
Mr. Jack Ehnes – Chief Executive Officer, The California State Teachers Employees' Retirement System (CalSTRS) – United States of America
Mr. Ehnes provides leadership to the largest educator-only pension fund in the world with $229 billion in assets serving 933,000 California public school educators. He is currently Chairman of the FTSE Environmental Markets Advisory Committee and a member of the FTSE ESG Advisory Committee. He serves as a public member of the Board of Governors of the Financial Industry Regulatory Authority (FINRA) and on the board of Ceres. He also is a board member and Past-President of the National Council on Teacher Retirement. He will be concluding his membership on the SASB Foundation Board of Directors, by the end of 2018.
As a recognized leader and public servant, Mr. Ehnes has served on high-profile national task forces throughout his career including those with the National Association of Insurance Commissioners and on various healthcare and insurance commissions and advisory boards. He was also a board member of the National Institute on Retirement Security and board chair of the Council of Institutional Investors.
Dr. Jianzhong Lu – China President of Weir Group – China
Dr. Lu is currently President of Weir Group (China). He is a former Global Partner of Brunswick Group providing strategic advice to Fortune 500 and large Chinese companies in the areas of M&A, IPO, Corporate Transformation, Brand & Reputation, CSR & Sustainability, Corporate Communications Strategy, Risk and Crisis Management. Previously he was the Group Executive Vice President of RGE (China), Chief Rep of RGE (China), Chairman of Asia Symbol Pulp & Paper (Shandong) Ltd., Vice President Sateri Group. Prior to RGE, he was the Acting President of BHP Billiton Group (China). Prior to his industry career, Dr. Lu was an UN Expert in charge of UNCTAD Trade Efficiency Programme implementation in China, working with Chinese authorities MOFTEC (now MOFCOM) and Shanghai Municipality. 
Dr. Lu received a Ph. D on electronic commerce from Royal Melbourne Institute of Technology; he has a Master's degree on Industrial Management & Innovation from Ecole Centrale de Paris; Bachelor degree on Chemical Engineering from Zhejiang University. Dr. Lu is Deputy Director-General of China Corporate Social Responsibility Think Tank, Member of the Shenzhen Manufacturing Strategy Advisory Board; Co-chair of American Chamber (Shanghai) BCSR Committee, Founder of CSR Thought Lab, Guest Professor at Nankai University.
*****
Media contact: 
Peter Paul van de Wijs, Chief External Affairs Officer, GRI 
vandewijs@globalreporting.org 
+31 (0) 6 2313246