Stop Wasting Time! How to 'Go Big' With Your Employee Volunteer Program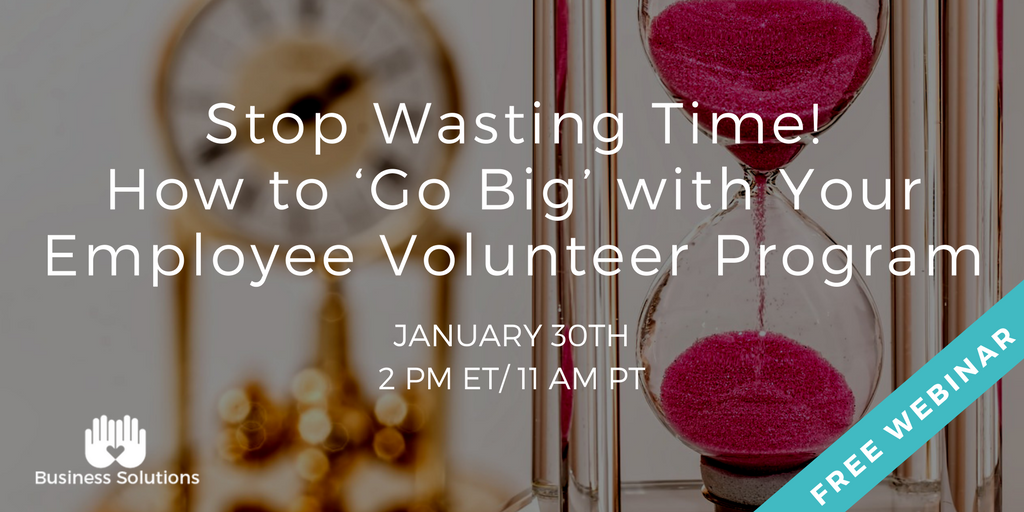 Stop Wasting Time! How to 'Go Big' With Your Employee Volunteer Program
We know the benefits employee volunteer programs have on business: increased employee engagement and satisfaction, better recruitment and retention, publicity, skill development, team-building, and more.
But how do you maximize these benefits while also achieving the greatest community impact possible?
Join VolunteerMatch's Director of Growth and Relationships, Alvaro Tijero, for a free webinar on Jan. 30, 2018 at 2 p.m. ET/ 11 a.m. PT where you'll gain insight into:
How to balance corporate priorities and employee passions without sacrificing results.
Challenges other companies face and strategies for overcoming them.
How to your employee volunteer program has tangible, positive effects on the communities it serves.
Plus, we'll host a Q&A session toward the end, so bring those burning questions you've been wanting to ask with you!