Spectro Pop-Up Book Highlights Premium Paperboard and Sustainability in Fun, Dynamic Way
"From Forest to Forest" is Tactile Experience Giving Customers The Ultimate Haptic Experience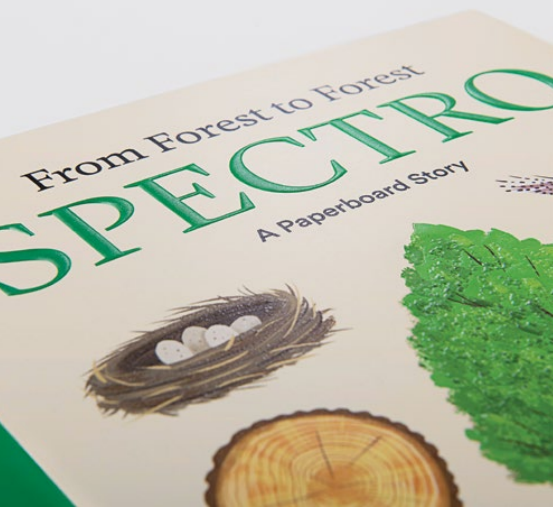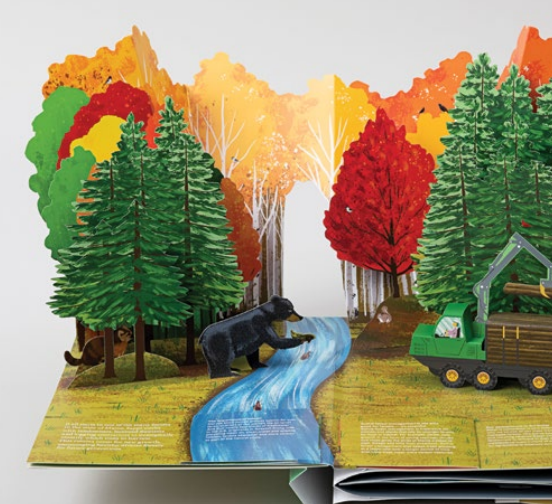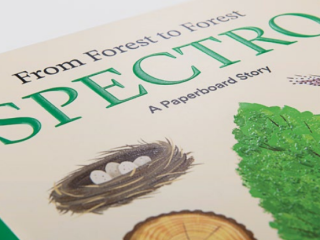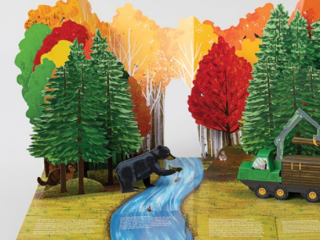 After Sappi completed the extensive rebuild of Paper Machine 1 at the Somerset Mill to expand into the packaging business, we wanted to celebrate the engineering feat and showcase Spectro, our premium line of paperboard, in an equally impressive way.
Spectro, produced on the state-of-the-art PM1 at Somerset, offers superior printability, foldability, and dimensional stability. To introduce the new brand to the market, Sappi selected a dynamic pop-up book format that delights readers with an interactive experience detailing Spectro's ability to accommodate a wide variety of printing techniques, folding, and die-cutting. "The Spectro pop-up book represents Sappi's state-of-the-art PM1 in the most compelling way and showcases the many attributes it gives to our new premium line of paperboard," says Patti Groh, SNA Director of Communications. "We wanted to show customers how our paperboard products can replace a variety of plastic packaging applications, and we wanted to do it in a format that people would keep and share. The pop-up book is dimensional and tactile, and it features little surprises that give our customers the ultimate haptic experience."
Constructed by Structural Graphics, the incredibly complex book not only sells the emotional value of paper, but it also tells the story of Spectro's sustainable lifecycle, demonstrates our commitment to active forest management, and conveys how Sappi is doing the most with trees to design a better future for all.
More customers believe in the power of materials from nature, and they want to make earth-conscious choices. With the Spectro pop-up book, we had an opportunity to demonstrate that Spectro's eco-positivity does not sacrifice performance, but actually goes hand in hand with it.
"To drive awareness and preference for Spectro among print buyers, this dynamic pop-up book tells the story of Spectro's sustainable lifecycle," Patti says. "The storybook format highlights to customers our active forest management process and communicates our commitment to leaving forests better than when we found them. The truth is, as we say in the book, we never really leave them."