Southwire Accelerates Change for the Future With Formula E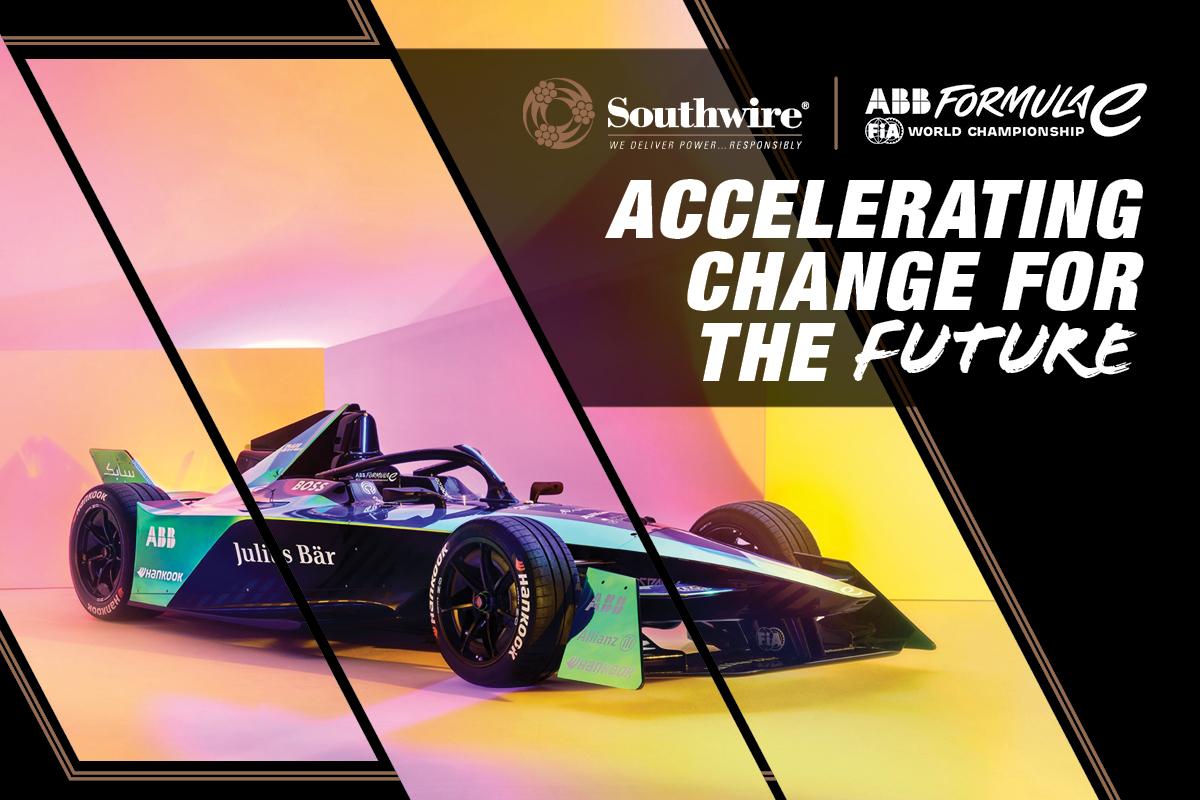 Southwire, one of North America's leading wire and cable producers and an emerging influence in the electrical industry, is pleased to announce that it will be the Official Wire and Cable Provider of Formula E, a global leader in electric vehicle (EV) racing.
For the 2022/2023 ABB FIA Formula E World Championship season, Southwire will be the Official Wire and Cable provider for the fastest-growing motorsport on the planet, the world's only all-electric FIA World Championship and the only sport certified Net Zero Carbon since its inception.
"At Southwire, we're at the forefront of planning grid modernization and optimizing distributed energy systems. We understand the complexities around building a sustainable EV charging infrastructure where energy resilience is critical, and we will continue to deliver valued electrical solutions," said Rich Stinson, Southwire's President and CEO. "We're excited to work with Formula E and look forward to the opportunities this will bring as electrification plays an even greater role."
The ABB FIA Formula E World Championship brings dramatic racing to the heart of some of the world's most iconic cities, providing an elite motorsport platform for the world's leading automotive manufacturers to accelerate electric vehicle innovation.
"We are pleased to be working alongside Southwire, who are one of the leaders in the electrical industry. Their expertise around fundamental areas of the electrical industry will help us in delivering top tier events that our fans will love," said Matt Scammell, Chief Commercial Officer at Formula E. "With clear and proven work around environmental sustainability and local social initiatives, they are also clearly aligned to Formula E's mission of enhancing sustainable human progress."
Southwire's long-held commitment to sustainability has been evident throughout its history, and the company remains committed to developing innovative systems and solutions, exercising environmental stewardship and enhancing the well-being of its communities through its core tenets of Growing Green, Living Well, Giving Back, Doing Right and Building Worth.
"Our focus on environmental, social and governance issues over the past two decades has positioned Southwire as a leader in sustainability and enables us to partner with Formula E," said Burt Fealing, Southwire Executive Vice President, General Counsel and Chief Sustainability Officer. "Our products, solutions and drive for innovation are aligned with Formula E's vision to accelerate change towards an electric future."
For more information about Southwire's work with Formula E, please contact Marc Hall, Vice President of E-mobility and Renewable Technologies, at Marc.hall@southwire.com or Stephan Hardt, Director of Vertical Strategy and Execution, at Stephan.hardt@southwire.com.
To learn more about Southwire's commitment to sustainability, visit www.southwire.com/sustainability. For more Southwire news, visit www.southwire.com/newsroom.