Smithfield Foods Veteran Highlight: Kayla Baumfalk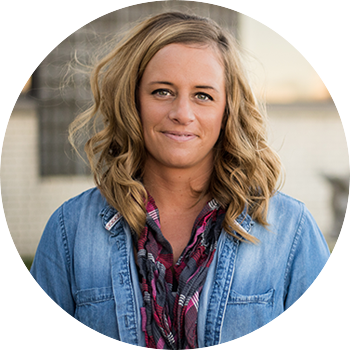 Kayla Baumfalk joined the Nebraska Army National Guard in 2003, just out of high school. She would spend 11 years in this reserve component of the U.S. military—one of them deployed to Iraq—before her honorable discharge in 2014.
"I had planned to remain in the National Guard, but after my husband and I had our first child in 2012 I couldn't bear the thought of leaving again," explains the 31-year old former specialist.
Throughout her time in the service, Baumfalk tried her hand at a few different civilian jobs. She studied to become a dental assistant, worked as a vet tech, and, in 2010, began at Smithfield's Crete, Nebraska, plant. Her husband was already working there as a mechanic, and the location offered a quick commute from their home nearby. Baumfalk started out on the bacon line as an arranger and eventually became the administrative assistant to the general manager. She also chairs one of the plant's safety teams.
"I definitely find my military skills to be helpful here," she notes. "I learned the value of discipline and respect."
Learn more about Veterans at Smithfield