Smithfield Foods Makes Sizable Donation to Support STEAM Education in Rural Communities
Company's contribution will create FUSE Studios at 20 schools across Iowa, Nebraska, North Carolina, and South Dakota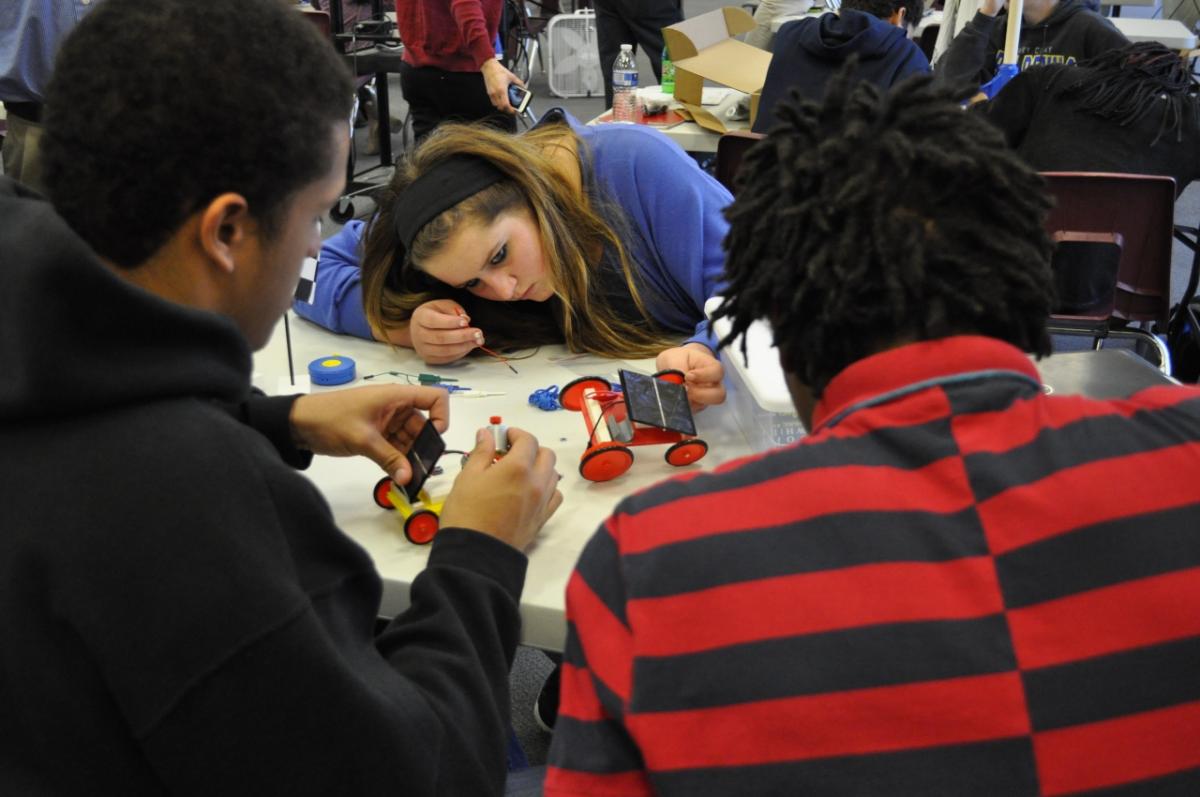 Smithfield's support of FUSE will give students access to a diverse suite of challenges to ignite creativity, collaboration, and discovery.
SMITHFIELD, Va., April 29, 2019 /3BL Media/ - The Smithfield Foundation, the philanthropic arm of Smithfield Foods, Inc., announced today a $350,000 donation to FUSE Studios, a high-quality and results-driven educational program piloted through Northwestern University that aims to transform science, technology, engineering, arts, and math (STEAM) learning in schools across America. Smithfield's substantial contribution to FUSE is part of the company's recently announced charitable grant program that aims to address the unique needs of Smithfield's local communities. The company's donation will support 20 new FUSE Studios in participating school districts throughout the Midwest and North Carolina beginning in Fall 2020. 
"At Smithfield, we firmly believe in the power of education to transform communities," said Keira Lombardo, executive vice president of corporate affairs and compliance for Smithfield Foods and president of the Smithfield Foundation. "We are pleased to support FUSE's efforts to open new learning studios in the communities we call home to facilitate new interests and help develop students for the 21st century."
Students taking part in FUSE programs are impacted beyond the learning studio where their developing skills and abilities are transferred into their work and classroom environments. Program participants also experience an environment with abundant peer support, encouraging the development of necessary 'non-cognitive' skills, such as problem-solving, persistence, and working together.
"We are thrilled by Smithfield's generous support, and are encouraged by their dedication to ensuring their communities have access to quality educational programs," said Henry Mann, FUSE program director. "With this grant, we are able to bring engaging STEAM education into schools that will provide a great benefit to both students and the community as a whole. Our innovative approach will give students access to a diverse suite of challenges to ignite creativity, collaboration, and discovery through tasks not found in a typical classroom setting."
The new FUSE studios will launch in Fall 2020. For more information about Smithfield's commitment to its local communities, please visit www.smithfieldfoods.com/helpingcommunities.
 
About Smithfield Foods
Smithfield Foods is a $15 billion global food company and the world's largest pork processor and hog producer. In the United States, the company is also the leader in numerous packaged meats categories with popular brands including Smithfield®, Eckrich®, Nathan's Famous®, Farmland®, Armour®, Farmer John®, Kretschmar®, John Morrell®, Cook's®, Gwaltney®, Carando®, Margherita®, Curly's®, Healthy Ones®, Morliny®, Krakus®, and Berlinki®. Smithfield Foods is committed to providing good food in a responsible way and maintains robust animal care, community involvement, employee safety, environmental and food safety and quality programs. For more information, visit www.smithfieldfoods.com, and connect with us on Facebook, Twitter, LinkedIn, and Instagram.  
 
About FUSE
FUSE is a STEAM (STEM plus Arts) education program that facilitates student exploration and learning through hands-on, interest-driven challenges inspired by real-world STEM and design practices. In FUSE, students work in a studio-like environment, learn through making, and develop 21st century skills such as problem solving, persistence and communication. Learn more at www.fusestudio.net.
###
Media Contacts:
Smithfield Foods, Inc.                             FUSE Studios
Lisa Martin                                                       Henry Mann
lvmartin@smithfield.com                           henry@fusestudio.net
(757) 365-1980                                                 (847) 467-2816