Smart, Sustainable Dehumidifiers and Air Conditioners Expand LG ENERGY STAR Air Care Portfolio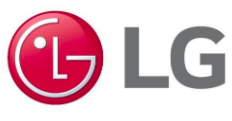 April 20, 2020 /3BL Media/ - ENERGY STAR® Partner of the Year LG Electronics USA has expanded its award-winning portfolio of energy-efficient residential air care products with a new 50-pint LG PuriCare™ dehumidifier. This drain pump model joins LG's roster of ENERGY STAR certified drain tank dehumidifiers, as well as room air conditioners that deliver unrivaled energy savings made possible by LG's pioneering Dual Inverter Compressor™ technology.
The first in the United States to introduce variable-speed compressor room air conditioners, LG offers a portfolio of both window and portable units that deliver quiet, advanced cooling with a 40 percent improvement in energy efficiency on its best-performing model.* LG's Dual Inverter window models have been designated as ENERGY STAR Most Efficient 2020 and the innovative technology earned the ENERGY STAR Emerging Technology Award in 2018-19.
While conventional air conditioners work by cycling on and off completely, LG Dual Inverter air conditioners continually adjust compressor speed to achieve the desired room temperature with ease at sound levels as low as just 44 decibels (in sleep mode). Less fluctuation yields greater energy efficiency of 15, 25, or 40 percent* depending on the model versus the minimum ENERGY STAR certification requirement, helping consumers save on energy bills and reducing CO2 emissions. 
LG's ENERGY STAR certified smart inverter window air conditioners (9,500, 14,000, 18,000 and 22,000 BTU models) and smart inverter 14,000 and 22,000 BTU portable air conditioner models also are among the first to use a refrigerant with lower global warming potential.  
###
*Based on comparisons to ENERGY STAR® minimum requirements for Combined Energy Efficiency Ratio (CEER) versus actual CEER for the inverter models obtained from the Department of Energy test procedures approved for these models: LW2217IVSM shows 40 percent CEER improvement; LW1517IVSM and LW1817IVSM show 25 percent CEER improvement; LW1017IVSM shows 15 percent CEER improvement.