Share Your Story at the 2018 Shared Value Leadership Summit
Share Your Story at the 2018 Shared Value Leadership Summit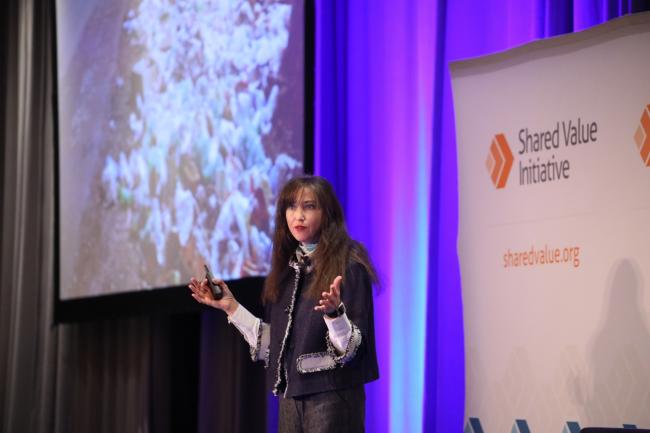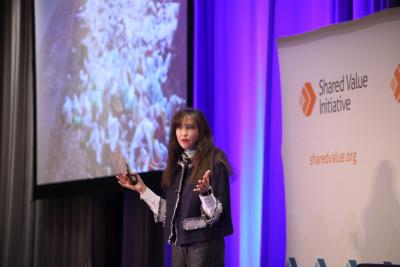 Tuesday, January 9, 2018 - 6:00am
It's that time of year again – the Shared Value Initiative is seeking proposals for the 2018 Shared Value Leadership Summit's popular Storytellers speaking opportunities and we want the Summit stage to come alive with your story of shared value innovation and inspiration.
What Makes a Storyteller
Our Storytellers are entreprenuers like Dagny Tucker who are developing new products like Vessel, an alternative to the ubiquitous disposal paper coffee cup. Our Storytellers are experts like Dr. Allan Pamba of GSK whose personal journey led him to the frontlines of developing & distributing life-saving medicine across the African continent. Our Storytellers are thinkers like Rachel Schneider of the Center for Financial Services Innovation whose research on the financial health of Americans is providing the stories and data needed for the financial services industry to innovate on their product offerings and serve new customers. 
What's Your Story?
We believe that there are hundreds of stories like these to be told and we want to hear yours. We are accepting submissions for four (4) Storyteller speaking slots through January 26. Learn more and apply today. 
About the Shared Value Leadership Summit
Each year Summit attendees join over 400 leaders from companies, nonprofits, and governments to start innovating the real business solutions that our world urgently needs. Be inspired by senior-level speakers driving shared value approaches, test models with other practitioners, and network with new partners to truly make change happen. Past speakers have included Ben Hasan - Walmart; Bea Perez - The Coca Cola Company; Darren Walker - The Ford Foundation; Jeremy Heimans - Purpose; Alan Murray - Fortune Magazine & Time Inc.; and many more. The 2018 Shared Value Leadership Summit will take place on May 1-2, 2018 at the Conrad New York in lower Manhattan.