Seventh Biennial State of the Profession Report Shows Major Growth in Industry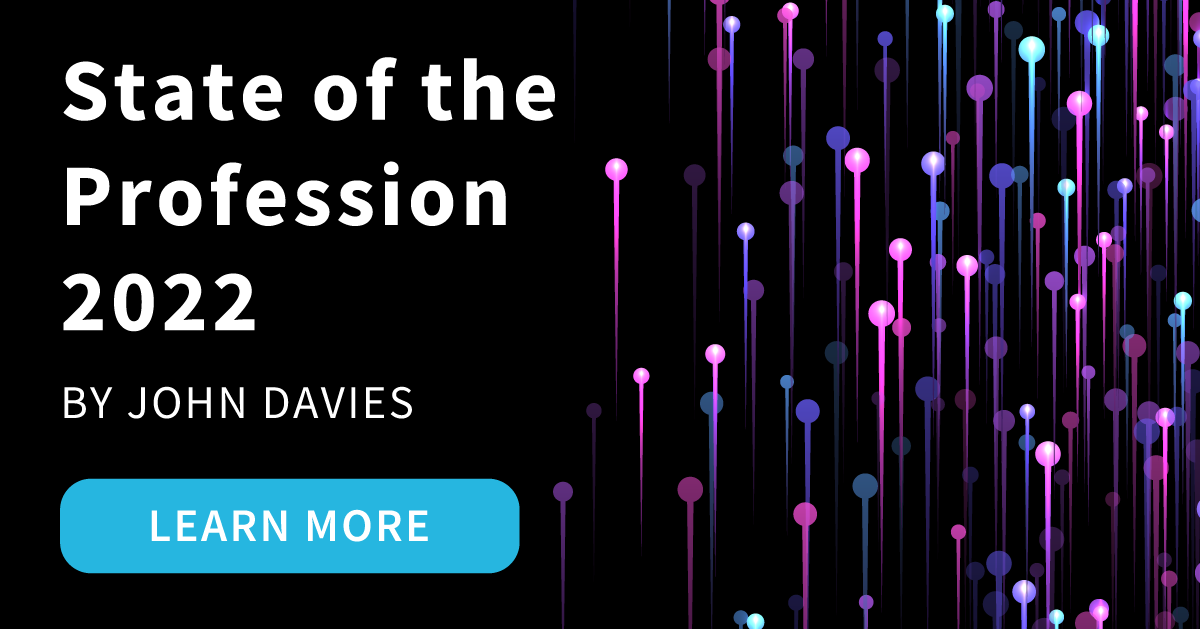 OAKLAND, Calif., April 11, 2022 /3BL Media/ – The seventh biennial State of the Profession Report, published today by GreenBiz Group and Weinreb Group, reveals a significant increase in sustainability jobs, budgets and responsibilities.  Dubbed "The Great Expansion," the last two years show more CEO engagement, expanded teams and increased commitments to reduce GHG emissions within companies.
"It wasn't clear whether the pandemic would negatively affect corporate sustainability efforts in the same way the 2008-09 financial crisis did," said John Davies, senior vice president at GreenBiz Group. "What the data tells us instead is that sustainability professionals are moving up in the organization as boards and CEOs increasingly understand the need to address the climate crisis as a core strategy for business survival."
Seventy-six percent of more than 750 respondents from large companies reported an increase in headcount, an 18-point jump from the 2020 report. Many companies indicate this is, in part, due to increased investor expectations, which also accounts for an increase in CEO engagement noted by those surveyed.
With added focus, companies have also expanded their teams and investment. For example, 76 percent of respondents reported increased budgets over the past two years, a 24-point increase from 2020, which was a year that itself saw a 15-point increase over 2018. Gender diversity has also improved as the number of women in sustainability leadership roles grew by close to 20 percentage points at all job levels since the first State of the Profession Report was published in 2010. Racial diversity, however, has not significantly changed over the past two years as more than 80 percent of sustainability professionals are white.
"As the report indicates, we're seeing a dramatic increase in the number of companies seeking leaders and full teams of experts,"said Ellen Weinreb, founder and CEO of recruiting firm Weinreb Group. "Building a pipeline of diverse talent is the next critical step."
The report underscores industry challenges identified by the United Nations and CDP, including an insufficient effort to decrease emissions throughout value chains. Also, while more companies are publishing annual sustainability reports, investors are eager for a consistent framework with which to evaluate corporate ESG performance.
Davies notes, "The next eight years are critical if we are to prevent irreversible damage from climate change and create opportunities for a more just transition. Corporate commitments and efforts have increased, but there's a need to go further faster. I am hopeful 'The Great Expansion' of the sustainability profession is a leading indicator of the progress we need."
About the Report
Data for the State of the Profession survey was collected during November and December 2021. The survey was conducted online. The final tally included 1,463 usable responses. Of those, 56 percent of respondents were employed by large organizations (those with revenues greater than $1 billion). Eighty-one percent of respondents from large organizations live and work in the United States. Request to download the report here.
###
About GreenBiz Group
GreenBiz Group is a media and events company that advances the opportunities at the intersection of business, technology and sustainability. Through its websites, events, membership network and research, GreenBiz promotes the potential to drive transformation and accelerate progress within companies, cities, industries and in the very nature of business. https://www.greenbiz.com/
About Weinreb Group
Weinreb Group is a woman-owned boutique sustainability and environment, social, governance (ESG) executive search firm. Its clients are Fortune 500 companies in the consumer products, food, retail, consulting and financial services sector. Its purpose is to equip companies with the sustainability and ESG changemakers they need to succeed. https://weinrebgroup.com/
For more information, contact:
John Davies
(949) 872-0431, jdavies@greenbiz.com
OR
Weinreb Group
(415) 218-7925, press@weinrebgroup.com