September Is National Food Safety Month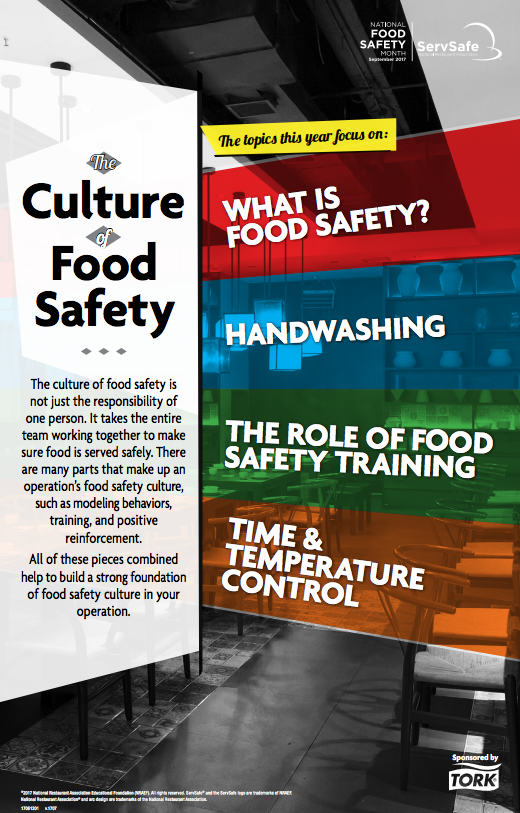 National Food Safety Month was created in 1994 to heighten the awareness of food safety education. Each year, we feature a new theme and create free training activities and posters for the restaurant and foodservice industry to help reinforce proper food safety practices and procedures.
ServSafe is excited to be celebrating the 23rd year of National Food Safety Month (NFSM)! This year's theme focuses on The Culture of Food Safety. As a focal point within the restaurant industry, food safety is now synonymous with an operation's reputation. Celebrate with ServSafe & Tork as we explore how to create a culture of food safety within your operation. Download and share our weekly activities, posters and infographics to keep your staff informed and engaged. Join the conversation on social media by using #NFSM!