Schneider Electric | WHITE PAPER: Embrace and Combine New Energy Opportunities Into Disruptive Technologies to Meet Energy Challenges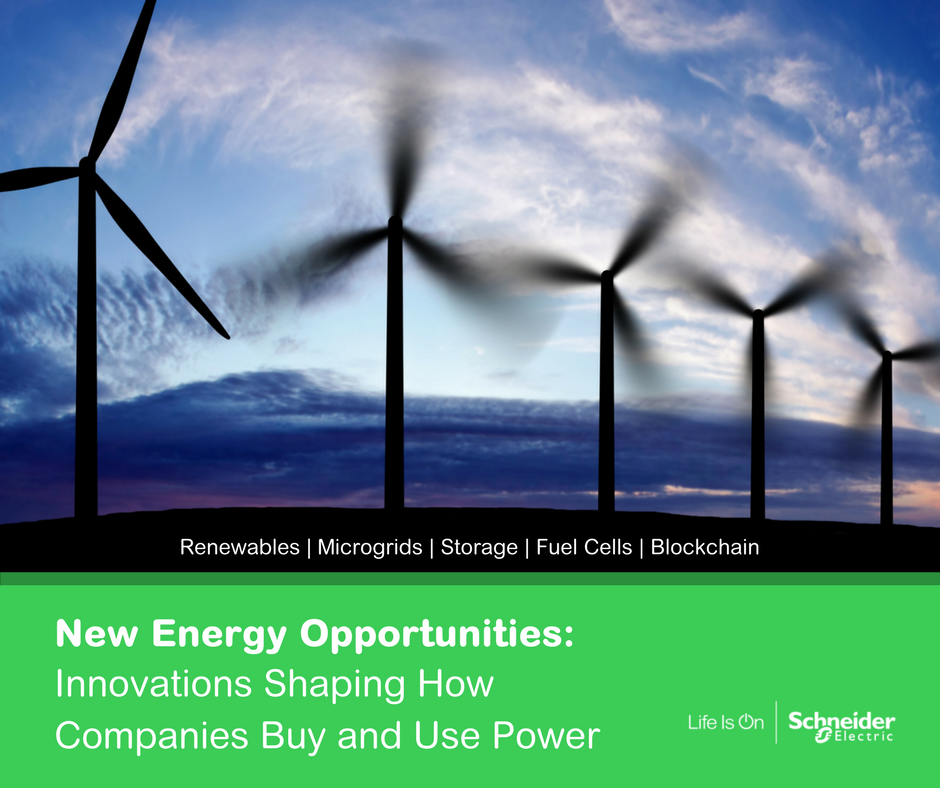 Aggressive innovation among energy solutions providers, in response to pressures such as corporate demand and policy changes including the Paris Climate Accord, has accelerated development of new clean technologies.
And corporate adopters across a wide variety of industries are championing these new energy opportunities — wind and solar power, distributed generation, energy storage, and other disruptive technologies. Companies have grown increasingly willing to test out new cleantech to create operational efficiencies, reduce environmental impact, and find innovative ways to cut costs and boost ROI.
This whitepaper explores several of these cutting-edge technologies, uncovering the benefits and challenges of each, and highlighting examples of organizations that are already embracing the promising future that these new energy technologies offer.
Read the paper. And find out how Schneider Electric is connecting companies, renewables developers and cleantech providers to accelerate energy and sustainability initiatives.