SCE Adds Electric Pickups and a Big Rig to Its Fleet
Achieving the company's fleet electrification goal will eliminate close to 6,000 metric tons of greenhouse gas emissions per year.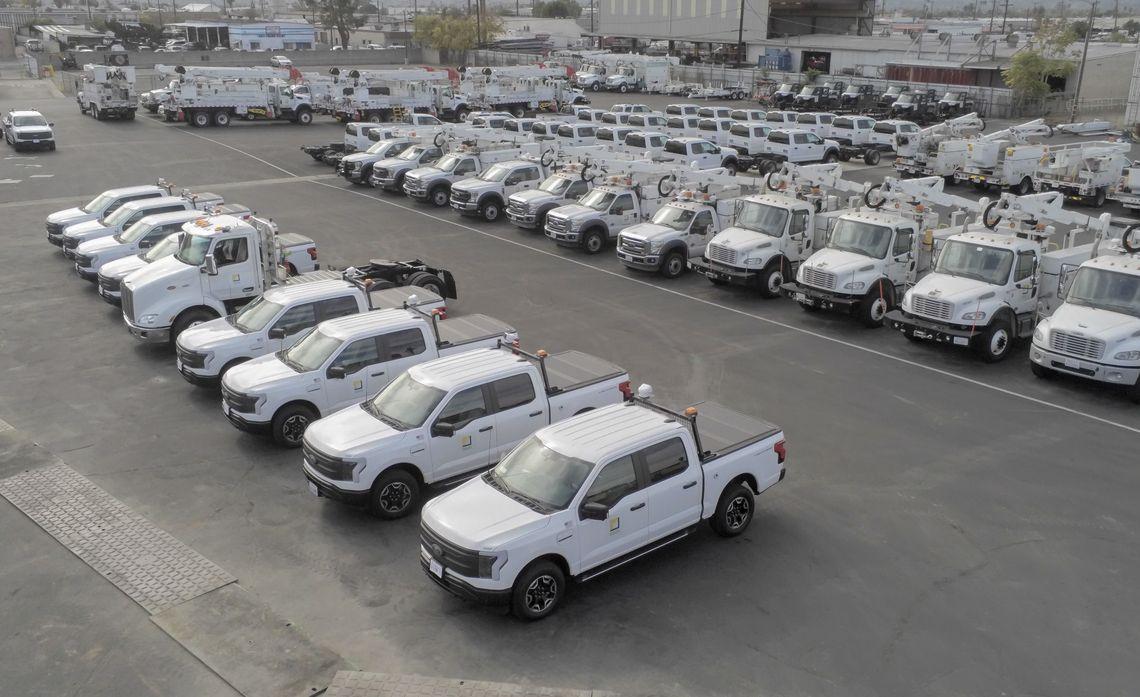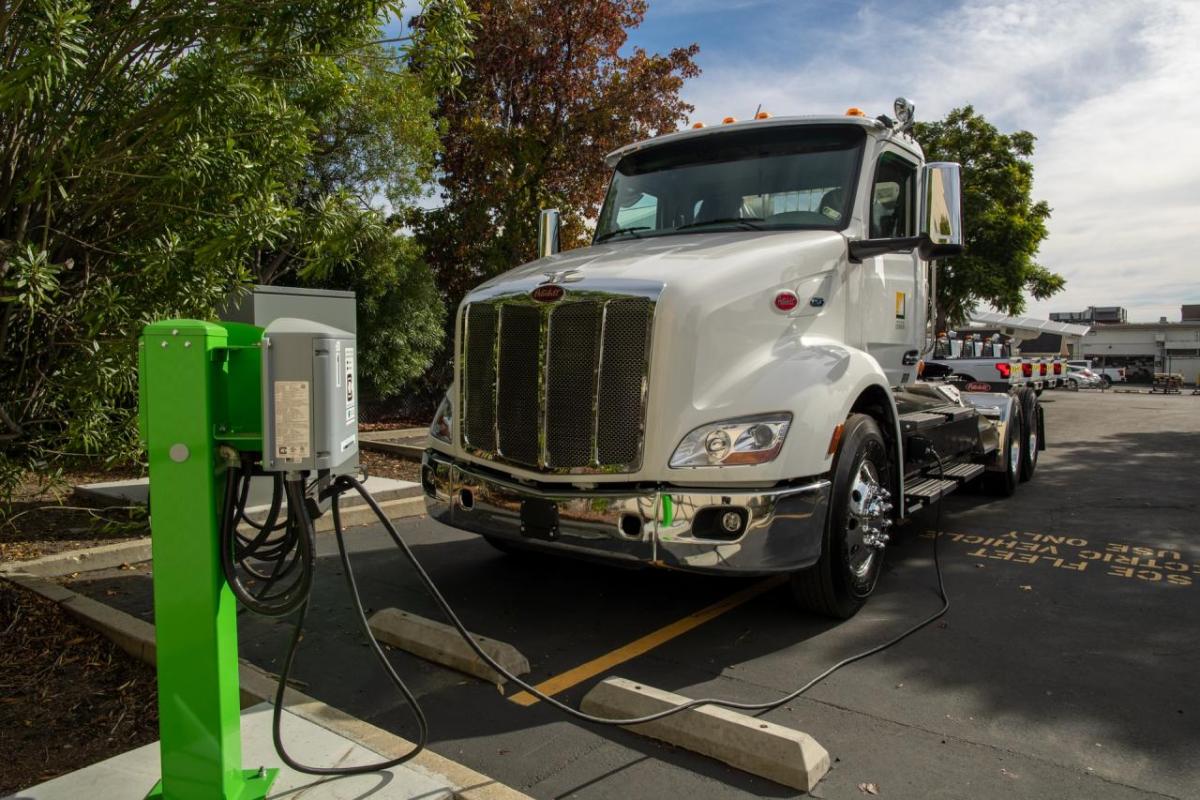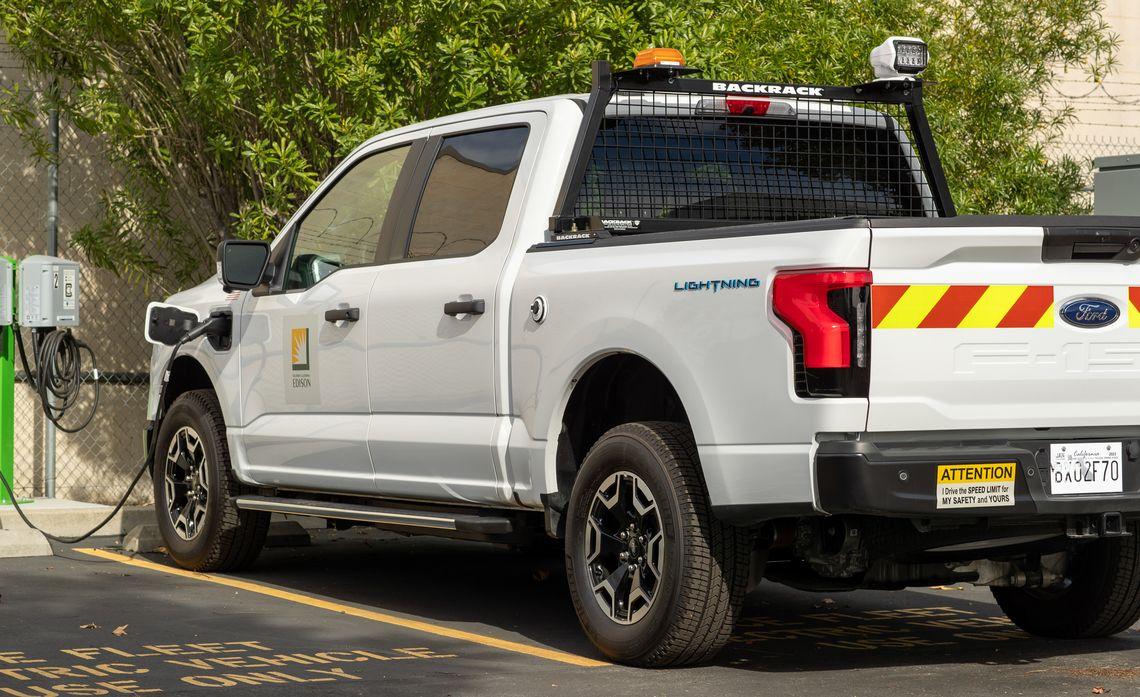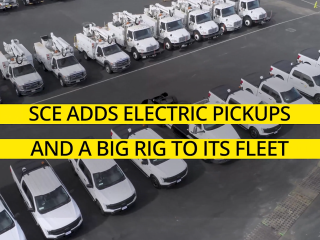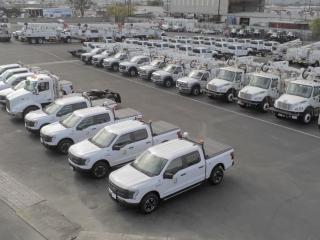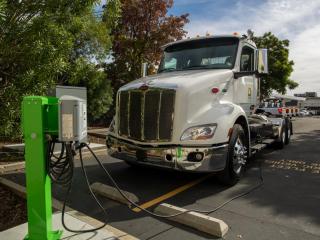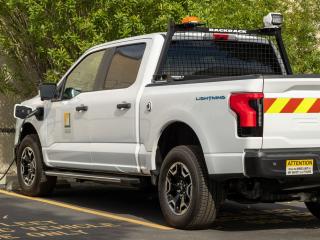 By Paul Griffo ENERGIZED by Edison Writer
After recently taking delivery of 15 Ford F-150 Lightning pickup trucks, Southern California Edison is closer to its goal of electrifying all the cars, SUVs and passenger trucks in its fleet by 2030. It has also purchased its first electric big rig to be deployed full time.
"Electrifying our fleet is really important to California because of the air quality issues we have in our local communities and globally to help reverse the devastating impact of harmful greenhouse gas emissions," said Todd Carlson, SCE principal manager of Fleet Asset Management.
The F-150 Lightning pickups have a range of between 240 and 320 miles per charge, depending on battery size. The big rig, a Peterbilt, has a range of about 135 miles per charge fully loaded. It will be deployed in the crane operations group, where it will carry the tooling and equipment that large cranes need to operate. It may also be used for material transport, carrying equipment to service centers and job sites in the field.
This isn't SCE's first experience with a Class 8 heavy-duty electric truck. Two years ago, it became the nation's first electric company to receive and test Freightliner's eCascadia.
In addition to SCE's goal of electrifying 100% of its light-duty vehicles, it has committed to electrifying 30% of its medium-duty trucks, 8% of its heavy-duty trucks and 60% of its forklifts by 2030.
SCE estimates that in pursuing its 2030 fleet electrification goals, it will save more than 620,000 gallons of fuel annually and eliminate close to 6,000 metric tons of greenhouse gas emissions a year. That would be the same amount saved by taking 7,600 cars off the road for a year or planting and growing nearly 600,000 trees for 10 years. When its fleet of more than 6,400 vehicles, trailers and off-road equipment is fully electrified, SCE will reduce its annual fuel consumption by nearly 4.5 million gallons.
"We're very excited to have electric pickup trucks now as an option," Carlson said. "We have plans to order nearly 250 as quickly as we can get them, hundreds more in 2024, and then about 100 a year for the next decade."
To meet the demands of its growing electric fleet, SCE has 400 EV charge ports in operation at its corporate facilities and has installed infrastructure for 200 more. Through 2028, the electric company expects to add roughly 2,000 more chargers at about 100 locations.
To learn more about SCE's commitment to a clean energy future, visit edison.com/clean-energy.