SC Johnson Donation Supports First-of-its-kind Sustainable School in Fortaleza, Brazil
Additional company donation supports STEM education in Brazil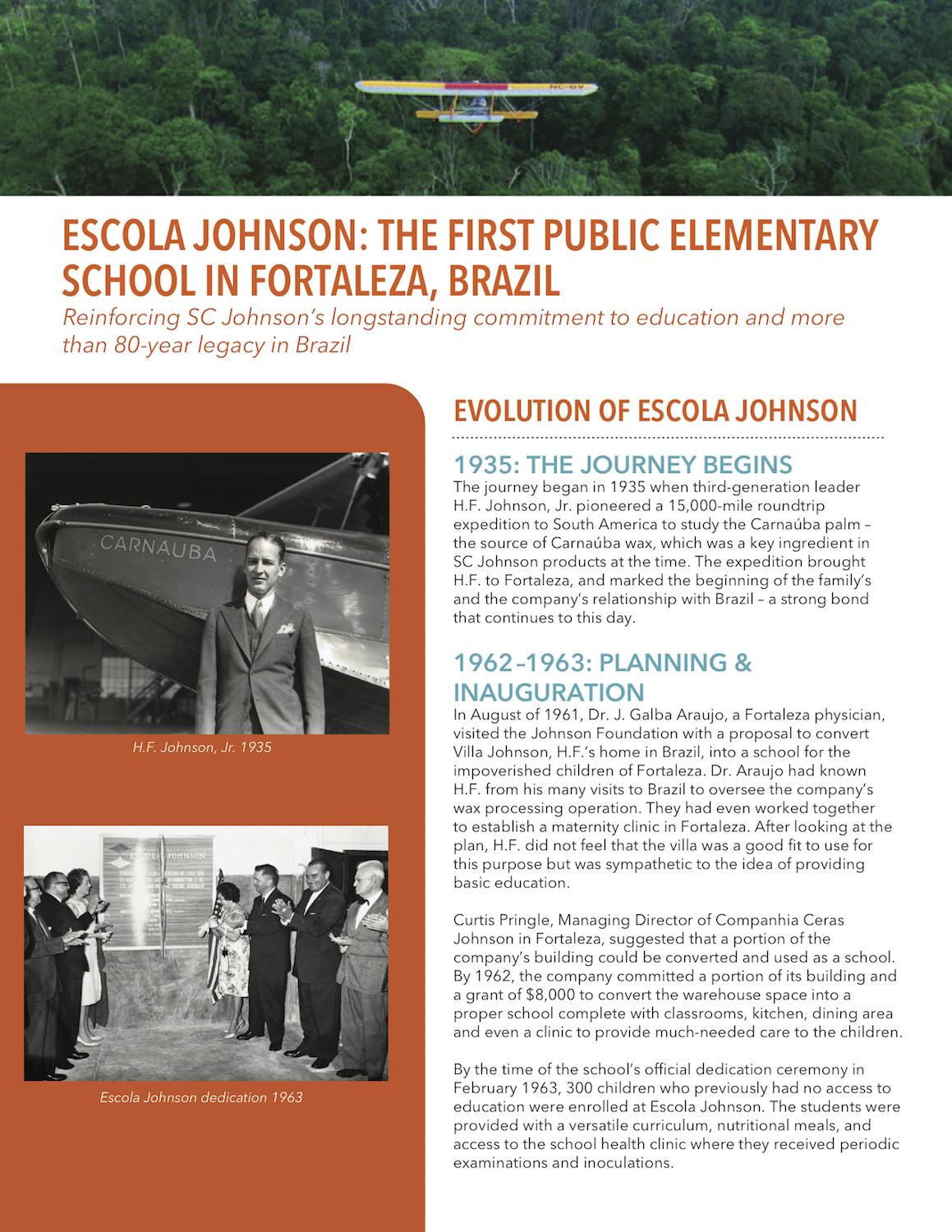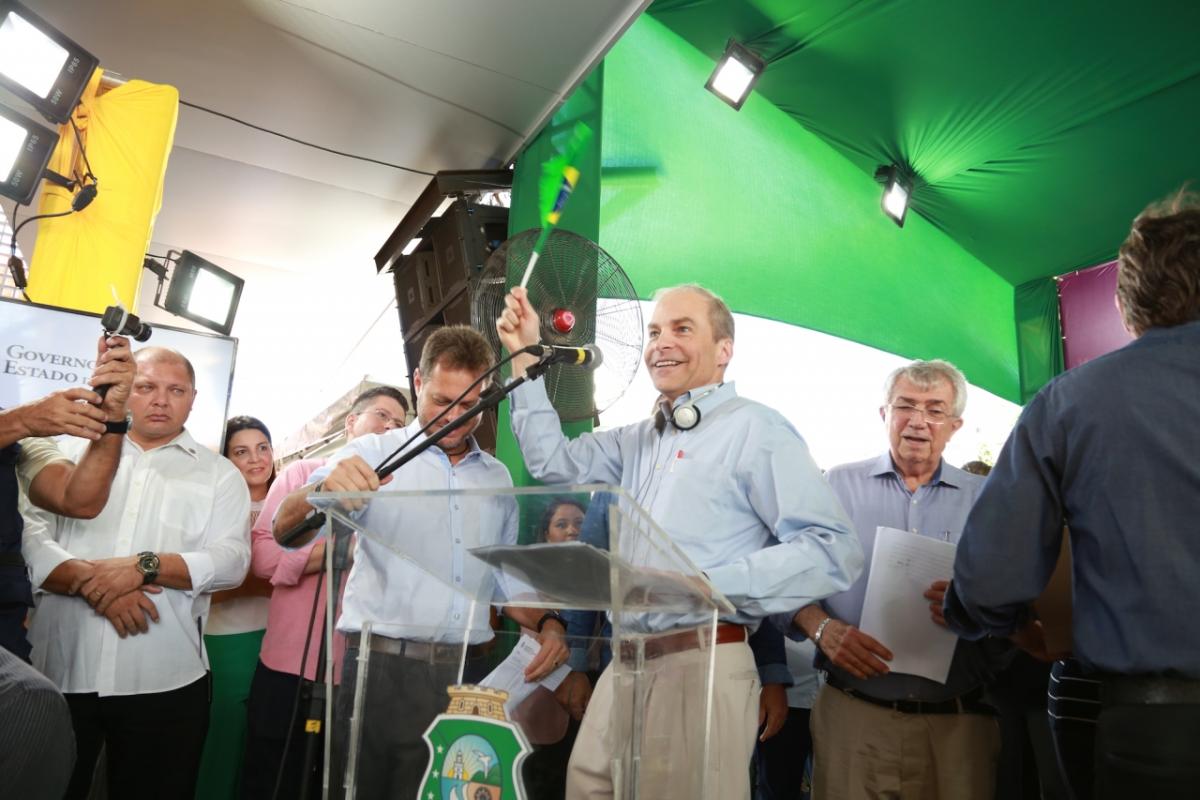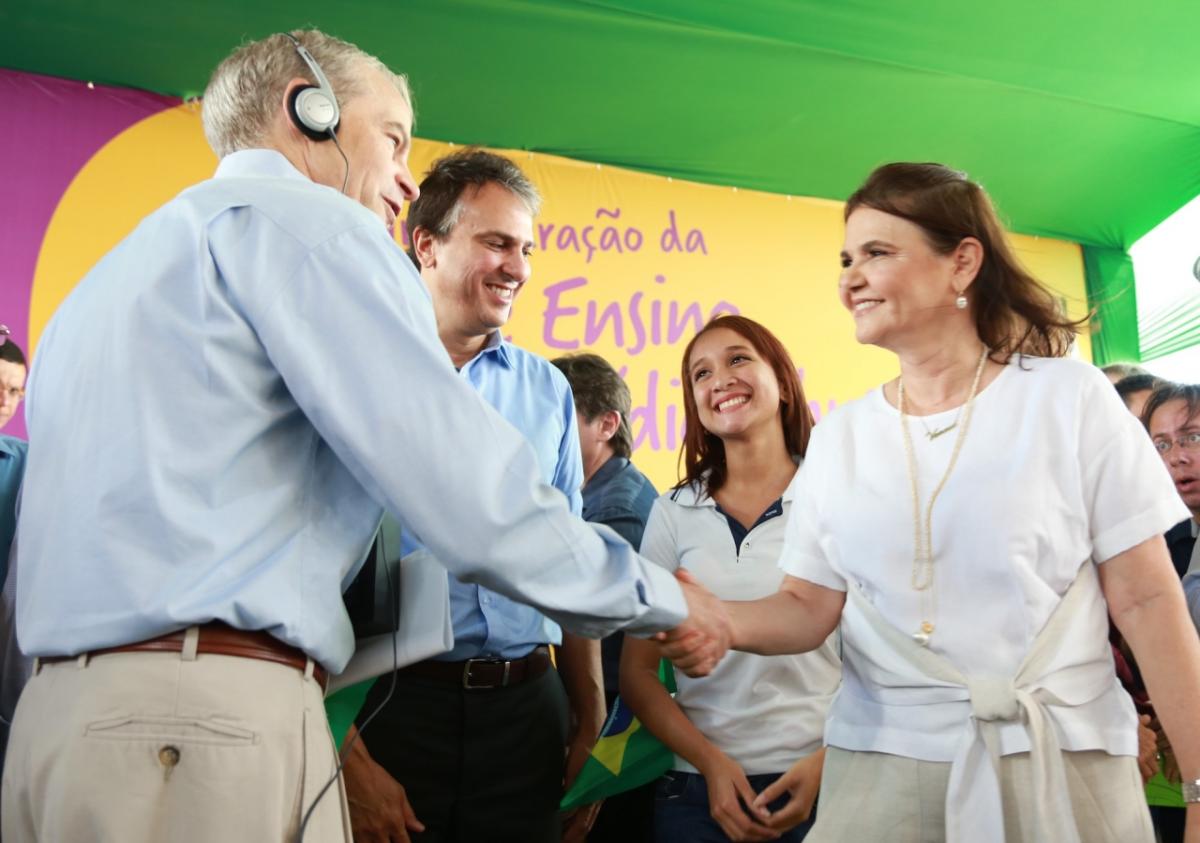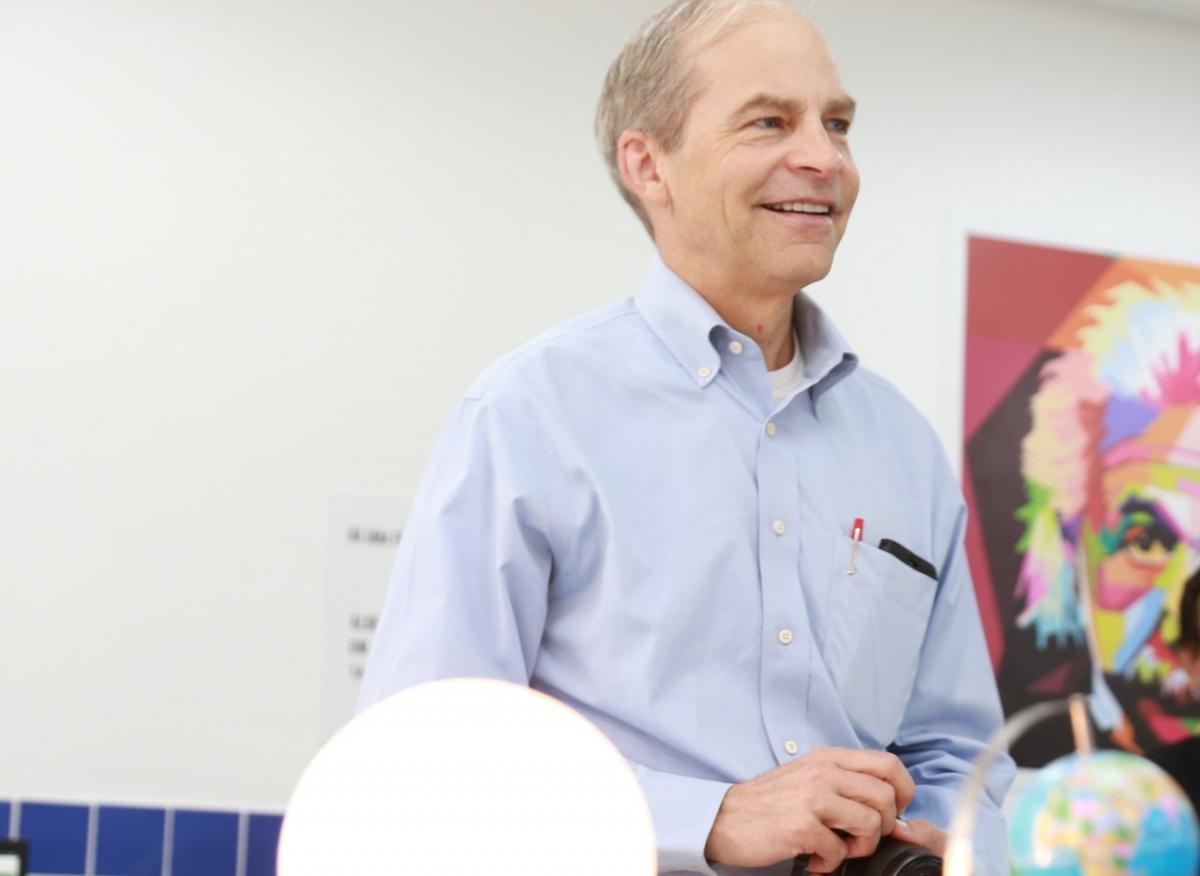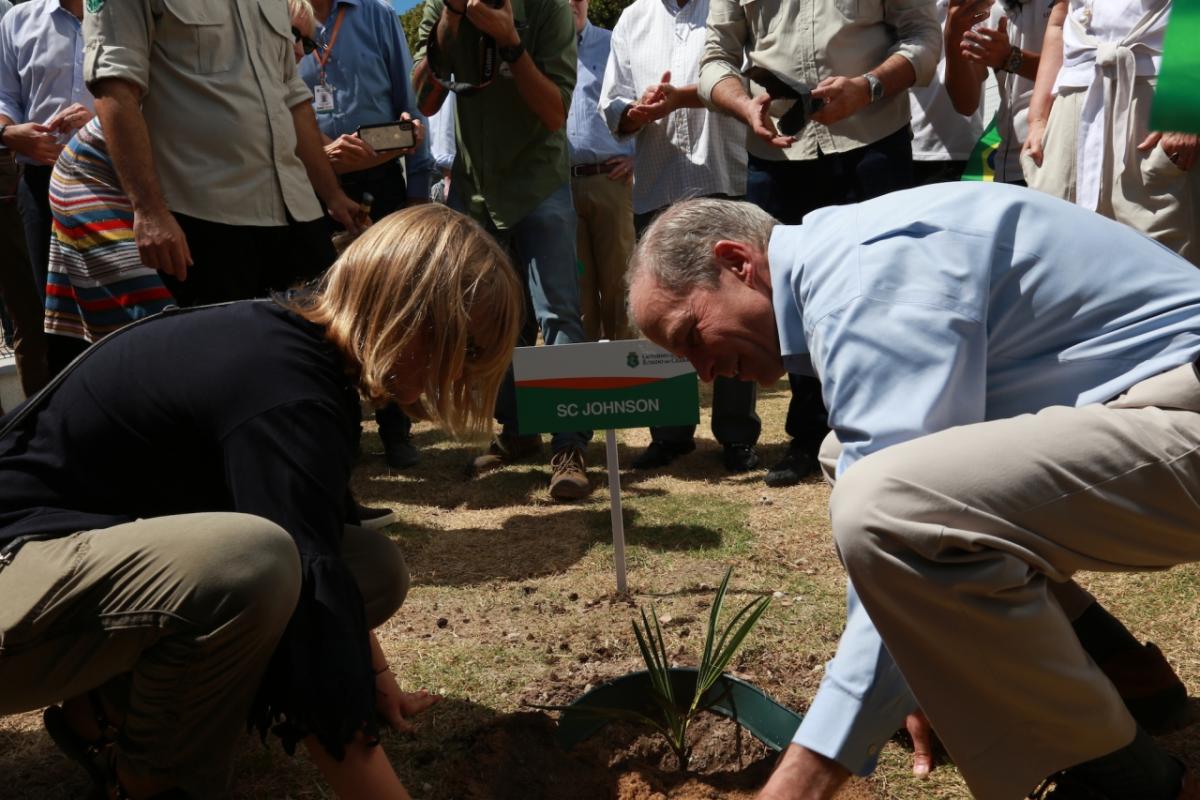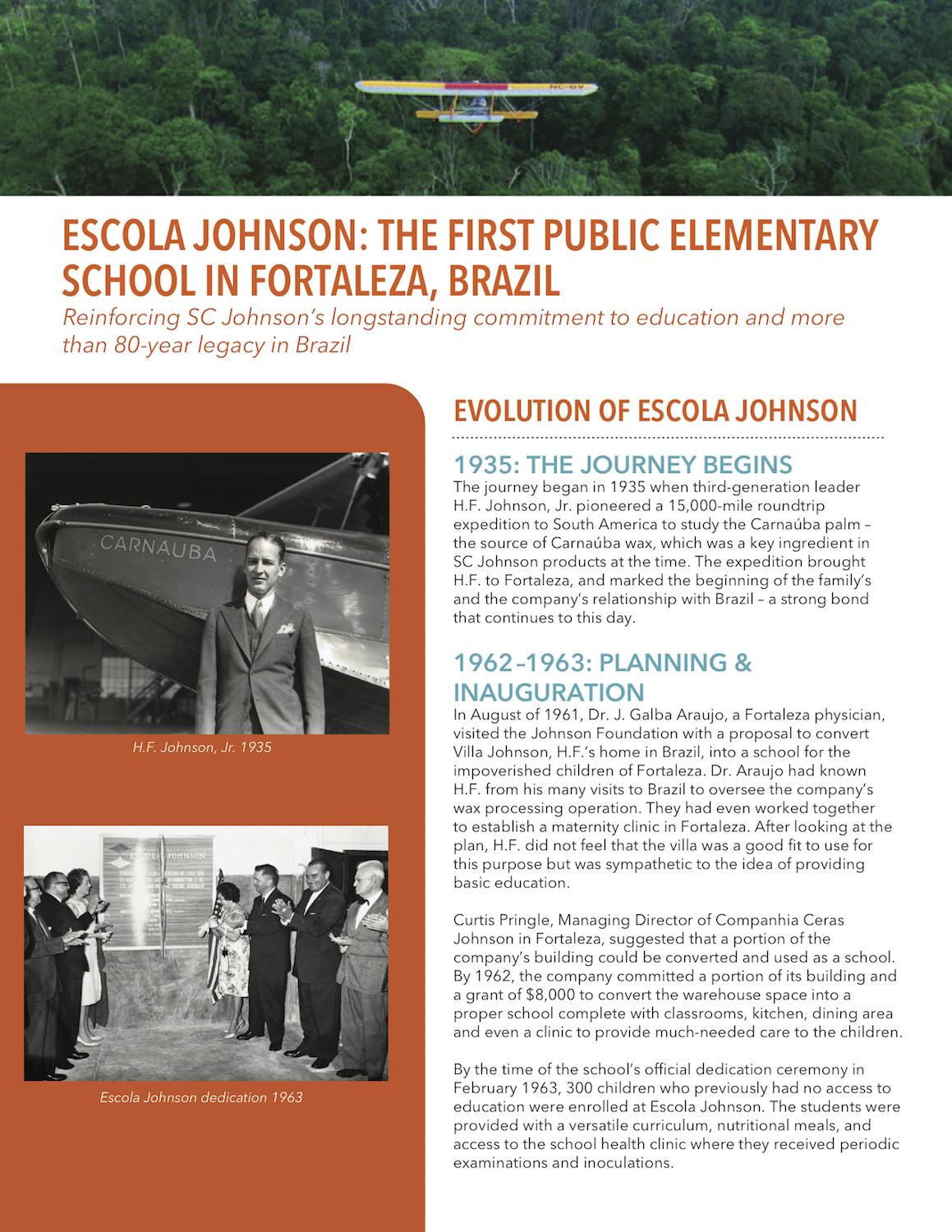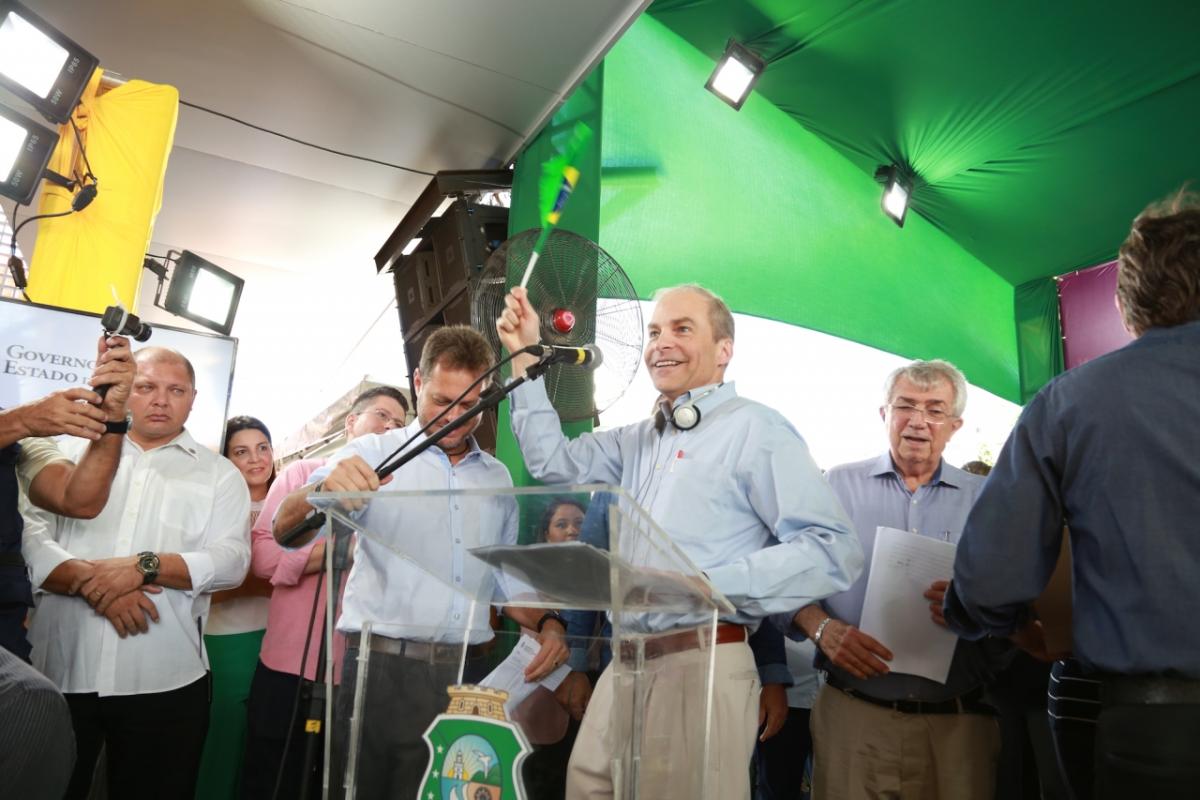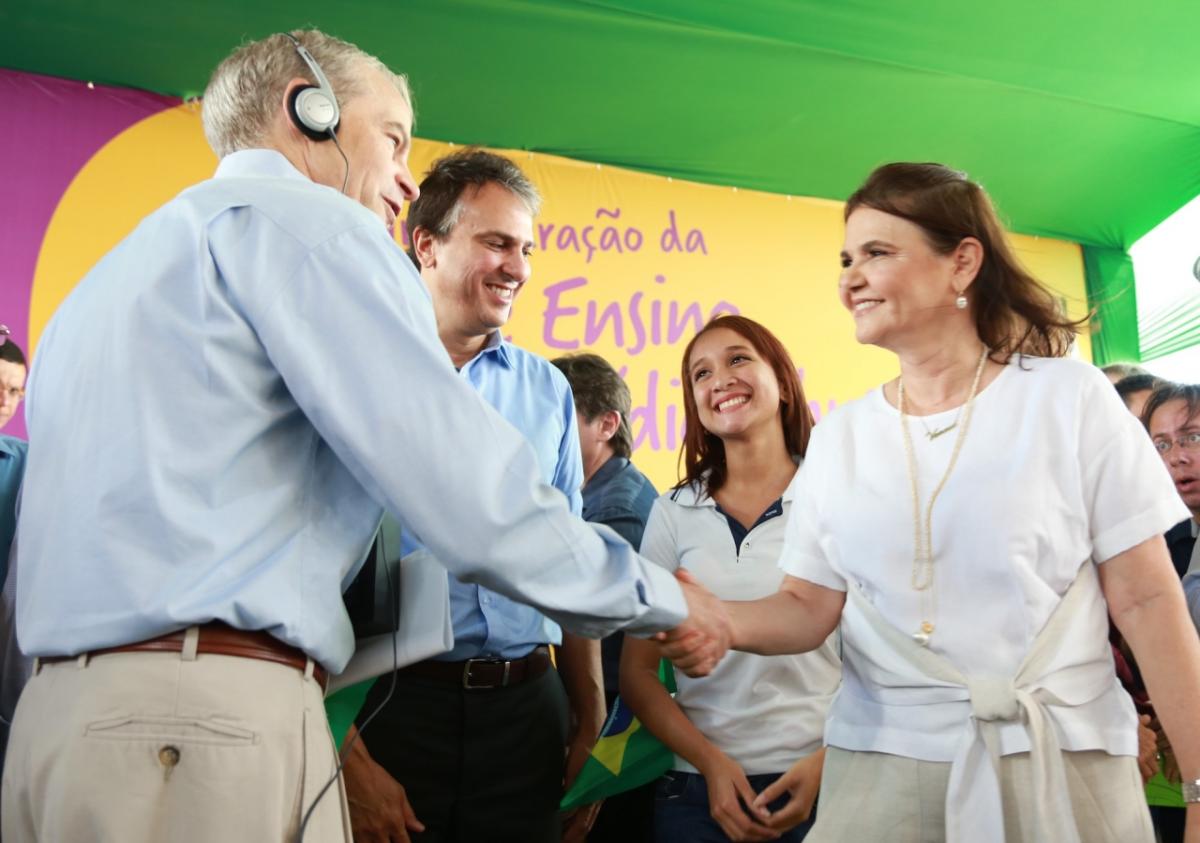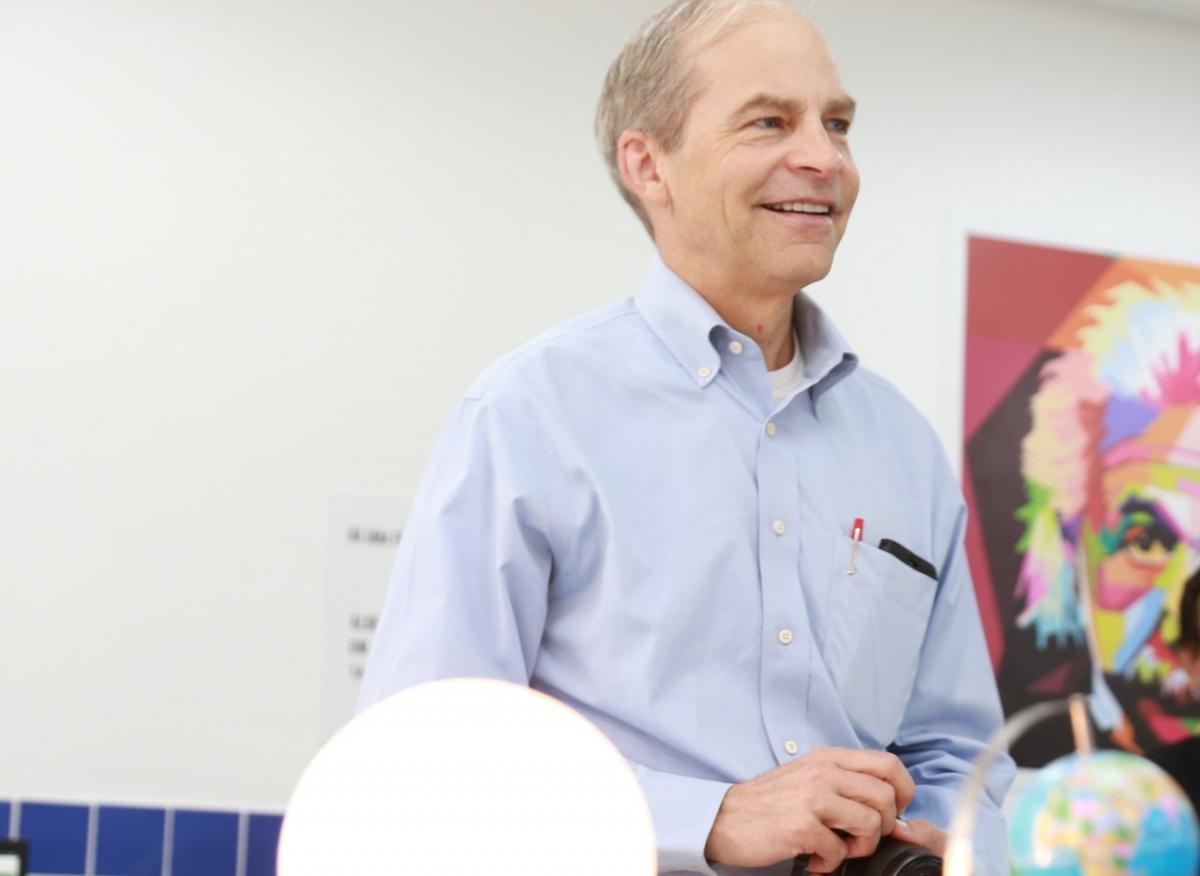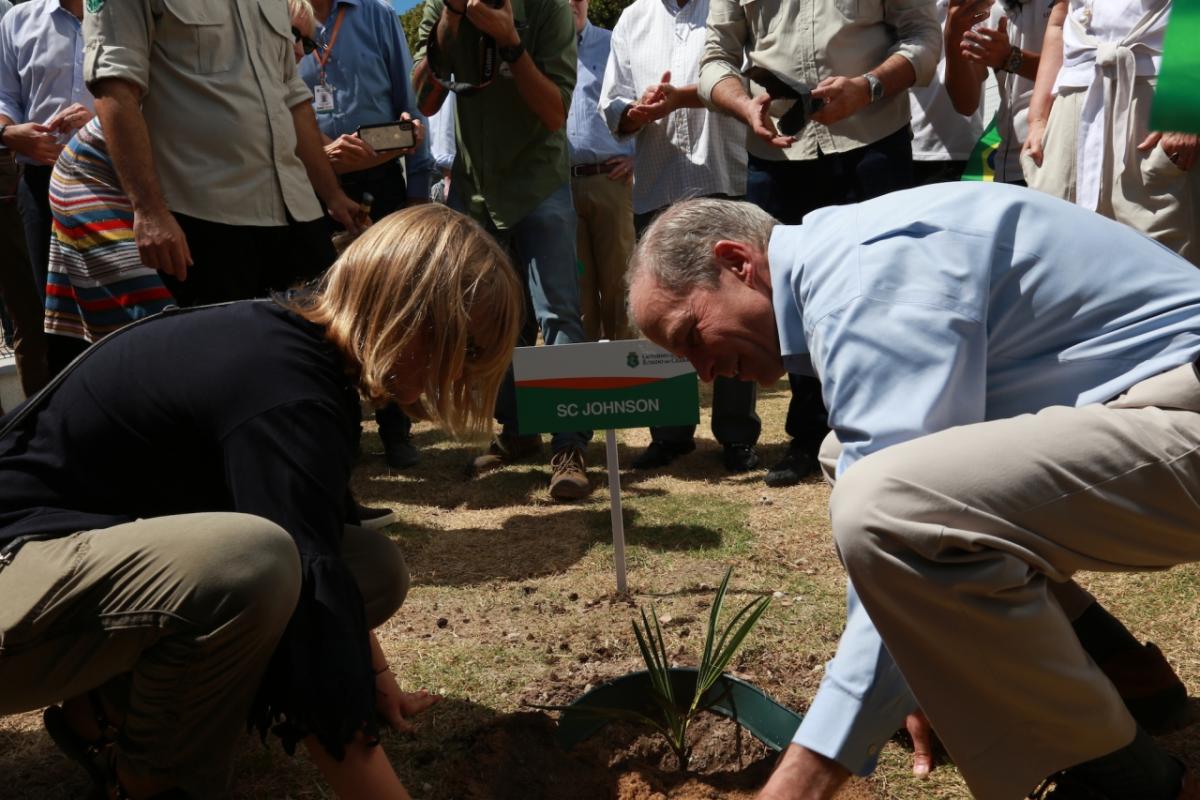 RACINE, WI, June 21, 2018 /3BL Media/ - Building on the company's longstanding commitment to education and continuing its more than 80-year legacy in Brazil, SC Johnson today proudly joined the State of Ceará and the Federation of Industry of Ceará (FIEC) to celebrate the construction of the new Escola Johnson in Fortaleza, Brazil. Through an SC Johnson commitment of $250,000, Escola Johnson will install solar panels that cover 100% of the electrical design of the facility – making it a first-of-its kind sustainable school in the area.
"SC Johnson and my family have long had a strong connection with the wonderful people of Brazil. We are proud to support the new Escola Johnson by helping to increase the number of students from this community who attend college," said Fisk Johnson, Chairman and CEO of SC Johnson. "Escola Johnson's solar panels are unique, reinforcing SC Johnson's ongoing commitment to the environment and serving as a model for other schools in the State of Ceará."
Escola Johnson is a state-of-the-art public school for ninth through 12th graders, funded and run by the State of Ceará with support from SC Johnson and FIEC. It has long been a high-performing school, with approximately 47 percent of graduates attending college – more than double the national average in Brazil. The school includes a full-service, on-site dental office, which has been fully funded by SC Johnson since 2010.
SC Johnson is also supporting the construction of an on-site greenhouse and educational program that will converge environmental sciences with business education. The greenhouse is designed to produce carnaúba palm tree seedlings native to the Caatinga Biome through a rainwater harvesting system. Students will cultivate, grow and sell the seedlings back to the community, in partnership with Junior Achievement, as part of their science education and to reinforce the concepts of sustainability and entrepreneurship.
An additional $200,000 commitment made by SC Johnson to STEM Brasil will bolster education for students by supporting STEM (science, technology, engineering and math) education and teacher training at Escola Johnson and other area schools. This donation will help encourage young students to pursue scientific careers – an ever-growing need as the skills developed from a STEM-based education are in demand in Brazil and around the world.
"For decades, SC Johnson has made a difference in the lives of many people in the State of Ceará and across Brazil through the company's legacy of philanthropy, and commitment to education and sustainability," said Camilo Santana, Governor of Ceará. "We thank SC Johnson for its support of the new Escola Johnson campus and the educational programs that will help prepare our students for college for years to come."
A Legacy of Commitment to Brazil
For more than 80 years, Brazil has played an important role in the success of SC Johnson. The connection began in 1935 when third-generation company leader H.F. Johnson, Jr. pioneered a 15,000-mile roundtrip expedition to South America to study the carnaúba palm – the source for carnaúba wax, which was a key ingredient in SC Johnson products at the time. The journey brought H.F. Johnson, Jr. to Fortaleza, and marked the beginning of the family's and the company's relationship with Brazil – a strong bond that continues to this day.
SC Johnson opened the original Escola Johnson in Fortaleza in 1963, converting a portion of the company's warehouse into a school complete with classrooms, a kitchen and dining area, and even a clinic to provide much-needed care to the children. Escola Johnson was the first public elementary school in Fortaleza, teaching 300 children who previously had no access to education. SC Johnson later donated the school to the Brazilian government, and has continued to provide support through a number of grants and gifts including the dental office, new science laboratories, an illuminated and covered sports playground, and general remodeling.
In 1998, fourth-generation leader Sam Johnson and his sons, including fifth-generation leader Fisk Johnson, retraced the historic 1935 Carnaúba Expedition, reaffirming the company's commitment to sustainability and celebrating the "spirit of adventure" that started SC Johnson's affiliation with Brazil. Recognizing the vital role that the Caatinga region in Brazil plays in the ecosphere, SC Johnson established The Fund for Conservation of Caatinga following the 1998 trip. This fund was instrumental in subsidizing The Caatinga Association, an organization committed to the study and protection of the region.
As part of SC Johnson's continuing work with and contributions to Conservation International, more than 100,000 acres of land have been conserved – much of that in the Amazon region. In 2017, SC Johnson partnered with Conservation International to support the virtual reality film "Under the Canopy" and encourage the public to join in protecting 10,000 acres of rainforest. The funds raised are now being used to kick off the world's largest tropical reforestation project in the Brazilian Amazon.
Also in 2017, SC Johnson announced it had delivered on a commitment made in 2016 to donate at least $15 million in pest control products and financial support to help at-risk families around the world combat mosquitoes that may carry Zika virus and other mosquito-borne diseases. Much of the donation aided families in Brazil and Latin America, as part of SC Johnson's commitment to making lives better for families in the communities in which it operates.
Developing Skills in Science, Technology, Engineering and Math
SC Johnson's $200,000 commitment to STEM Brazil is another way the company is prioritizing education. STEM Brasil's comprehensive teacher training program uses innovation, technology, creativity and locally contextualized, practical projects to enhance the official curriculum for science and math. Since 2009, STEM Brasil has impacted more than 4,000 teachers and 458,000 students. According to the 2014 São Paulo state examination, 84 percent of schools participating in STEM Brasil showed an increase of 20 percent in their students' math scores.
STEM Brasil is part of Worldfund, which works to transform the education of Latin American youth. Through world-class training and ongoing support to teachers and principals from public schools, Worldfund is creating systemic change in education while equipping young people for improved professional career opportunities, leading to a brighter, more prosperous future.
About SC Johnson
SC Johnson is a family company dedicated to innovative, high-quality products, excellence in the workplace and a long-term commitment to the environment and the communities in which it operates. Based in the USA, the company is one of the world's leading manufacturers of household cleaning products and products for home storage, air care, pest control and shoe care, as well as professional products. It markets such well-known brands as GLADE®, KIWI®, OFF!®, PLEDGE®, RAID®, SCRUBBING BUBBLES®, SHOUT®, WINDEX® and ZIPLOC® in the U.S. and beyond, with brands marketed outside the U.S. including AUTAN®, TANA®, BAMA®, BAYGON®, BRISE®, KABIKILLER®, KLEAR®, MR MUSCLE® and RIDSECT®. The 132-year-old company, which generates $10 billion in sales, employs approximately 13,000 people globally and sells products in virtually every country around the world. www.scjohnson.com
Download the attached file(s):