Sappi Supports Forestry Conservation in Lake States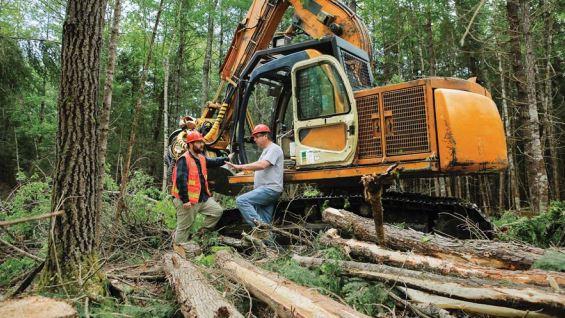 Every year, the SFI Implementation Committees pool and distribute resources, contributing hundreds of thousands of dollars to various organizations in support of conservation, research and education. Since 1995, SFI participants have collectively contributed over $1.6 billion to conservation efforts.
Our wood procurement group for the Cloquet Mill supports numerous conservation projects through direct funding and in-kind resources, as well as through the collaborative efforts of the SFI Implementation Committees in Michigan, Wisconsin and Minnesota.
Examples of Beneficiaries of Our Support Include:
Ruffed Grouse Society: Creates healthy forest habitat for the benefi t of ruffed grouse, American woodcock and other forest wildlife. RGS works with landowners and government agencies to develop this habitat utilizing scientifi c management practices.
Dovetail Partners: Conducts forest dwelling bat surveys in Aitkin and Carlton counties in support of a broader initiative related to bat habitat conservation efforts in the state.
University of Minnesota Sustainable Forests Education Cooperative: Offers continuing education opportunities to forestry and natural resource professionals in a broad range of fi elds, including forest ecology and management, wildlife biology, forest hydrology, botany, best management practices, technology transfer, and human dimensions of natural resource management. 
Read more from Sappi North America's 2017 Sustainability Report here: http://bit.ly/Sappi-SR17