Sappi Recognized for Investments at Cloquet, MN Mill and Surrounding Community
Sappi Recognized for Investments at Cloquet, MN Mill and Surrounding Community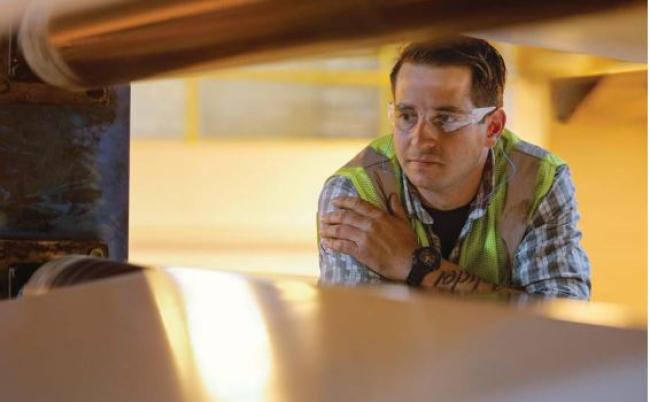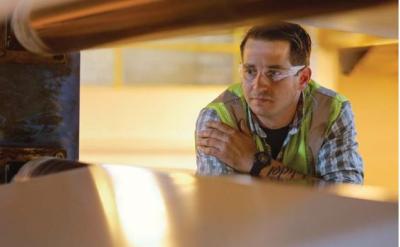 Tuesday, July 31, 2018 - 2:35pm
In September 2017, Sappi North America received an award from the governor's offi ce under the Department of Employment and Economic Development (DEED) in recognition of its investment and innovative technologies at the Cloquet Mill.
The company was recognized for its contributions to the economic vitality of local communities, and its commitment to keeping Minnesota a world-leading center of business investment and innovation.
The Cloquet Mill in Cloquet, Minnesota, currently employs nearly 700 people. As part of our commitment to training a knowledgeable workforce, Sappi partnered with DEED and Fond du Lac Tribal and Community College in 2016 for a Minnesota Job Skills Partnership Grant.
"We are honored and delighted to receive this award from the Governor's offi ce for our contributions to the great state of Minnesota," said Mark Gardner, President and CEO of Sappi North America.
The Cloquet Mill completed a $170 million capital investment in 2013 to convert the kraft pulp operations to also produce dissolving pulp used in textile and consumer goods markets.
Through this product diversifi cation, along with investments in renewable energy and waste reduction, the mill has stayed profi table and competitive in a challenging market.
"Through the investments made under Sappi's 2020Vision strategy, we're ensuring that our Cloquet facility will continue to operate at this high standard for many years to come," Gardner said.
"We remain committed to training because a highly skilled workforce is critical to maintaining our competitive edge." Mike Schultz, Managing Director, Cloquet Mill
Read more from Sappi North America's 2017 Sustainability Report here: http://bit.ly/Sappi-SR17