Sappi North America Releases 2022 Sustainability Report, Achieves Top Sustainability Rating for Third Consecutive Year
Report highlights Sappi's commitment to employee safety, lower emissions, sustainable products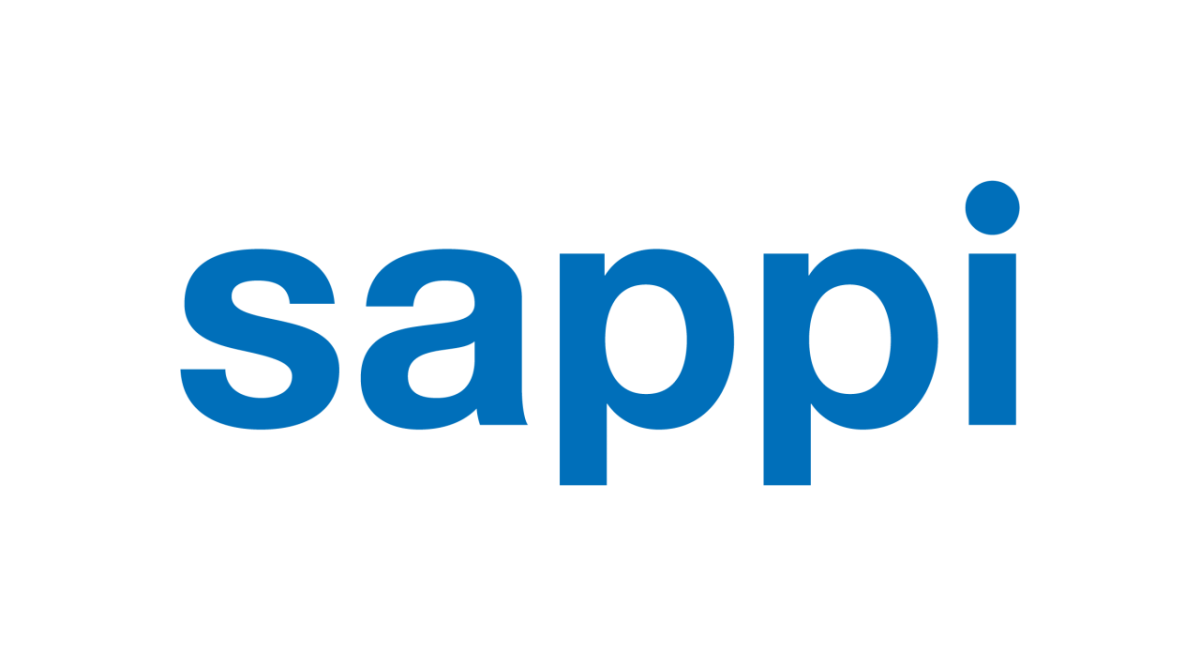 May 17, 2023 /3BL Media/ - Sappi North America, Inc., a leading producer and supplier of diversified paper, packaging products and pulp, today released its 2022 Sustainability Report, highlighting its commitment to science-based targets in creating sustainable products and business practices. The company also secured the EcoVadis Platinum sustainability rating for the third year in a row, keeping Sappi at the top 1% of companies rated for sustainability.

In 2022, the United Nation's Sustainable Development Goals (UNSDG) continued to play an integral role in shaping Sappi's business practices. The UNSDGs not only provide a global benchmark for sustainability, but also help guide Sappi's approach to new sustainable product development; achieve record-breaking employee safety; elevate diversity in senior management; collaborate with partners on forward-trending projects; and more.
"I am proud of Sappi North America's ongoing commitment to sustainability," said Mike Haws, President and CEO, Sappi North America. "During fiscal year 2022, we reached important milestones in employee safety, financial performance and sustainability. The hard work by all of our employees resulted in one of our company's most successful years. This success allowed us to reduce debt, continue investing in our facilities and provide resources for the research and development of innovative and sustainable new processes and products."
Sustainability Achievements
Highlights from the report include:
Significant strides in reducing emissions with science-based solutions: Sappi joined the Science Based Targets initiative (SBTi) in 2020, and its targets were officially approved by the organization in June 2022. These targets represent a key step in Sappi's commitment to decarbonization transition across its manufacturing regions.
Elevating women in senior management roles: For the second consecutive year, the company exceeded its goal and positioned 22% of women in senior management roles. Of note, Sappi hired Bakul Wadgaonkar as Director of Sustainability. Bakul comes to Sappi with many years of experience in environmental health and safety, sustainability, manufacturing and quality management at Apple, Bose Corporation and DSM Coating Resins.
A milestone year in safety: In 2022, Sappi recorded its safest year ever. Through diligent efforts, employees and contractors collectively reduced the combined lost time injury frequency rate (LTIFR) from 0.34 in 2021 to 0.18 in 2022, equaling its best year ever for employees and second-best year when including contractors. Additionally, the lost time injury severity rate came down from 11.5 to 7.3.
Driving local impact through forestry programs: Sappi has forest management programs in both Maine and the Upper Midwest that offer a wide range of services to landowners to help them manage their forests and ensure that harvests are sustainable – ultimately supporting the local circular economy.
Launch of new products with clearly defined sustainability benefits: Inspired by the UNSDG 12, Sappi set a goal of creating and launching new products with defined sustainability benefits by 2025. In line with this goal, the company released Arrio™, a decorative laminate surface solution that delivers remarkable aesthetics, and will soon launch Proto Blister, a new board packaging grade for use in point-of-purchase product blister.
Discovering new uses of texturing paper and film: Sappi, in collaboration with the University of Maine's Dr. Caitlin Howell and the Wyss Institute for Biologically Inspired Engineering at Harvard University, continued studying the use of Sappi's Ultracast® texturing to build mass-manufactured, low-cost microfluidics that also have a low environmental impact.
Overcoming supply chain woes, improved delivery rate and driving down emissions: Despite supply chain distributions at the ports and rail networks, Sappi shipped its products with an improved on-time delivery rate, from 90% in the first quarter to 96% in the fourth. Further, the company reduced emissions by 2% during the year while also reducing costs by collaborating with customers to change transport modes from truck to rail.
"As I reflect on the content of our 2022 sustainability report, I am reminded how central sustainability is to Sappi's business strategy, which outlines, among other things, our role in building a more circular economy," said Beth Cormier, Vice President of Research, Development and Sustainability, Sappi North America. "Our strong achievements, together with our high-quality products serving customer demand, allowed Sappi to meet or beat all of our 2022 sustainability goals."
To read more of Sappi North America's 2022 Sustainability Report and request a copy, please visit: https://www.sappi.com/sustainability-and-impact.
About Sappi North America, Inc.
Sappi North America, Inc., headquartered in Boston, is a market leader in converting wood fiber into superior products that customers demand worldwide. Our four diversified businesses – high-quality Graphic Papers, Dissolving Pulp, Packaging, and Specialty Papers deliver premium products and services with consistent quality and reliability. Our high-quality Coated Printing Papers are used for premium magazines, catalogs, books, direct mail and high-end print advertising. We are a leading manufacturer of Dissolving Pulp, which is used in a wide range of products, including textile fibers and household goods. We deliver sustainable Packaging and Specialty Papers for luxury packaging and folding carton applications with our single-ply packaging brands and for the food and label industries with our specialty papers. We are one of the world's leading suppliers of Casting and Release Papers with lines for the automotive, fashion and engineered films industries.
Sappi North America is a subsidiary of Sappi Limited (JSE), a global company headquartered in Johannesburg, South Africa, with more than 12,000 employees and manufacturing operations on three continents in seven countries and customers in over 150 countries. www.sappi.com