Sappi North America Awarded Johnson & Johnson Rising Star Award for Sustainability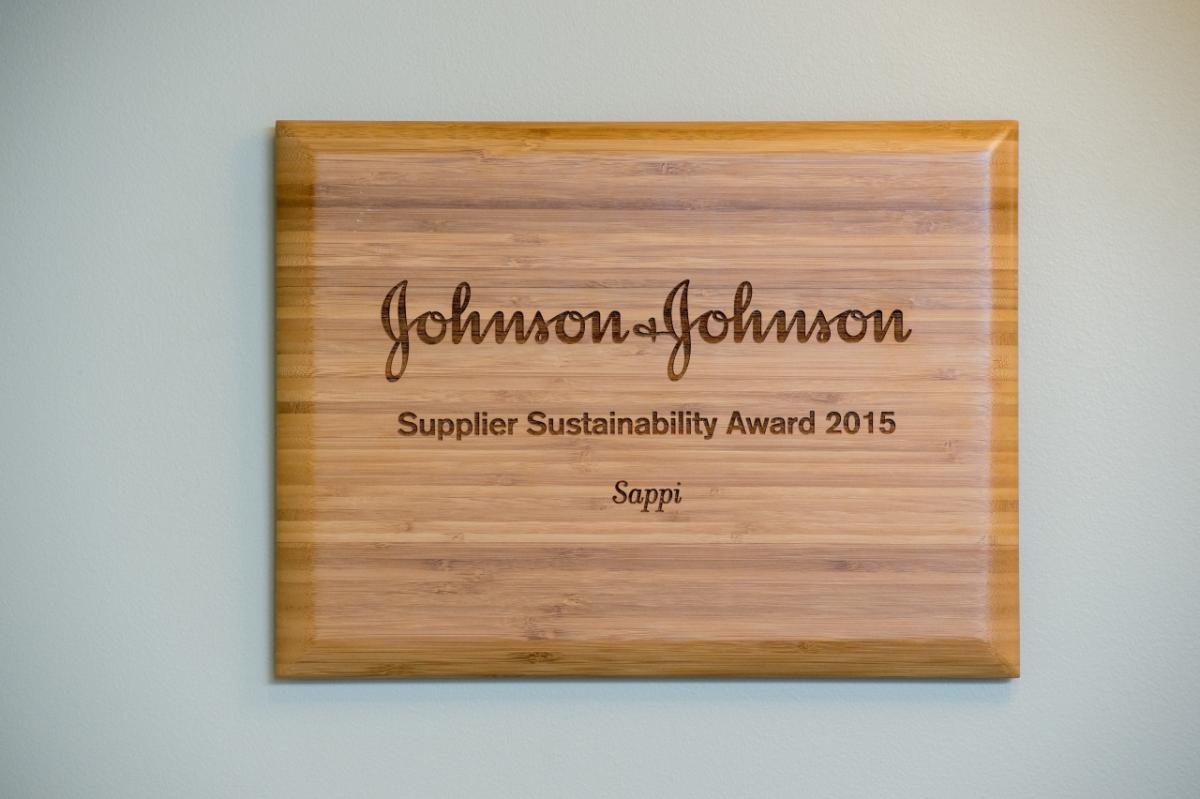 Sappi North America was a proud recipient of the Johnson & Johnson 2015 Rising Star Sustainability Award. The award comes after Sappi helped the company create and implement Johnson & Johnson's US Commercial Paper Program.
Johnson & Johnson holds those they do business with to high standards. For this reason, they work to help their suppliers reduce the environmental impact of their operations. We partnered with the multinational manufacturer to help them better understand the key environmental issues related to paper—everything from responsible forestry and certification to understanding manufacturing matters like renewable energy and emissions to end-of-lifecycle issues.
Over the course of several years and a series of consultations that included webinars, in-person meetings and a hosted visit to our Somerset Mill that involved a forestry tour, we helped Johnson & Johnson develop an environmentally responsible paper procurement program that keeps with their business philosophy.
For Sappi, the effort culminated with a special ceremony hosted at the Johnson & Johnson headquarters, where we accepted the award. "Johnson & Johnson has thousands of suppliers, but gave only ten awards," said Stephenie Theriot, Regional Sales Manager for Sappi in the North East. "I am proud of the value Sappi brought to helping the company further their sustainability goals and objectives."