Sappi Collaborates With University of Maine on Innovative Paper Applications
Sappi Collaborates With University of Maine on Innovative Paper Applications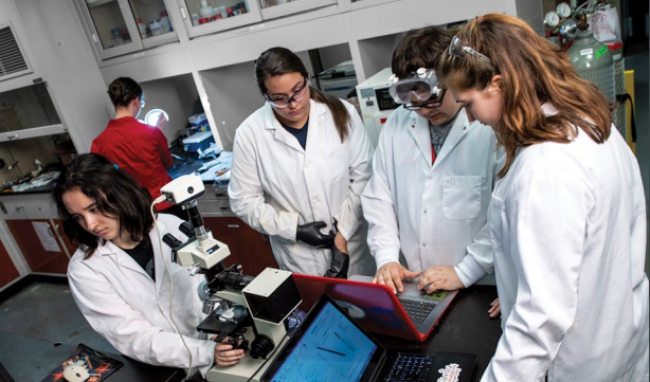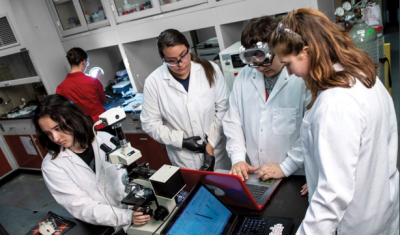 Tuesday, August 13, 2019 - 2:40pm
New devices made from patterned release paper— for use in biotechnical applications—were included as one of five discoveries showcased at the University of Maine earlier this year, as part of their Maine Innovation, Research and Technology Accelerator (MIRTA) program. The innovative devices were developed in partnership with Sappi's Westbrook Technology Center. MIRTA is a 16-week program that guides participants through customer discovery, market analysis, intellectual property analysis, and the development of a business model.
MIRTA was made possible by the University of Maine System 2018 Research Reinvestment Fund—a pool of competitive internal grants allocated to advance research projects along the path from discovery to becoming commercial products with public benefit. All projects are tied to Maine businesses or industries critical to the future of the state.
Projects are selected for the MIRTA program based on high potential for successful commercialization as start-ups or licenses to existing Maine companies. Each project must develop a commercialization plan with a strategy for bringing their research to market. Each team has an advisory committee of industry and technology experts who provide feedback and advice. The teams were eligible for up to $25,000 each to help develop commercialization implementation plans.
The five showcased MIRTA projects included a radar-based beehive activity monitor to record the insects' movements to and from the apiary; a low-cost geoinformatics system to improve forest management planning; a beverage spoilage yeast test technology to deliver onsite microbe detection in wine and beer applications; a medical device for early detection and diagnosis of peripheral neuropathy; and the patterned-release paper devices for biotechnological applications, for use in healthcare and pharmaceuticals.
The release paper devices are designed to replace costly, non-biodegradable plastic or glass devices.
Read more from Sappi North America's 2018 Sustainability Report here: tiny.cc/SappiNA_SR18