Sands Supports Global WASH Efforts
Sands Supports Global WASH Efforts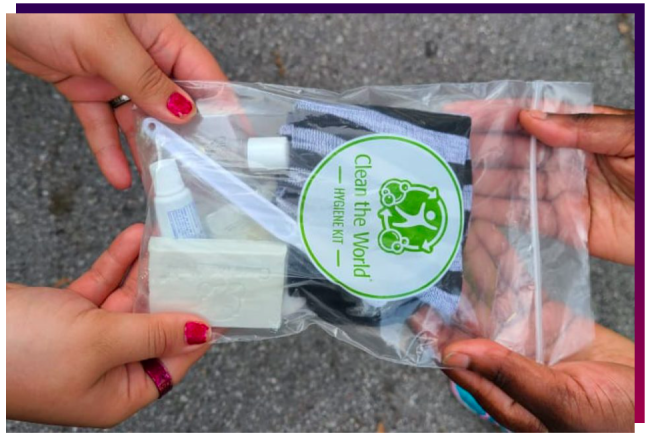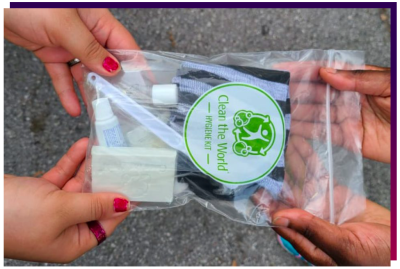 Tuesday, May 18, 2021 - 8:15am
Keeping our communities strong means helping our neighbors stay safe and healthy. Through large-scale world events like the COVID-19 pandemic, we are able to leverage our resources to engage in focused relief efforts, such as contributing to organizations helping at the front lines, and donating life-saving supplies to our frontline workers. Our overall, long-term efforts are consistently geared toward protecting the most vulnerable in our communities.
One of our consistent commitments is global WASH support, or, water, sanitation and hygiene, three of the most important areas of protecting public health. From Sands ECO360 initiatives and programs to partnerships with organizations like Clean the World with Sands Cares, our charitable giving program, we take steps to ensure our communities are safe and healthy.
Our partnership with Clean the World is one of the strongest examples of this commitment. Clean the World is dedicated to promoting WASH around the world, with programs ranging from supporting long-term water sanitation research efforts to distributing hygiene items like soap that so many of us may take for granted. We're proud to work with and support this important organization, lending both our expertise in capacity building and providing direct financial investment to numerous Clean the World programs, including the Fresh Start WASH and Wellness program.
Clean the World is an integral partner in other community projects, as well, most notably the our company's annual disaster relief kit build. Every year, Sands Team Members at each of our properties convene to create hygiene kits for those in need in our communities. Normally, these events occur on property, with hundreds of volunteers working throughout the day to pack and prepare thousands of kits to be distributed directly to the community. In 2020, COVID-19 necessitated a different approach, yet the event itself went on, with Team Members preparing kits in their own homes and in small, socially distanced events. As much as the pandemic meant the specific approach to this event had to change, it also reinforced the importance of the kit build itself.
Our partnership with Clean the World spans other areas of public health importance, including the Drop by Drop Project. A collaborative, innovative program, Drop by Drop invests water savings generated from our corporate conservation projects to groups around the world working to increase local water resiliency, reinvigorate local ecosystems, incubate new water solutions and engage the local community in their efforts. In 2020, we announced the initial grant recipients, whose areas of focus ranged from funding water conservation training programs in Las Vegas (Get Outdoors Nevada) to developing systems that can collect plastic pollutions from rivers before they reach the ocean (Seven Clean Seas).  Even as the current crop of Drop by Drop grant recipients continue their important work, the second iteration of grantees will be announced soon.