Sands Academy, Elevate Series: Business Acumen and Strategic Decision Making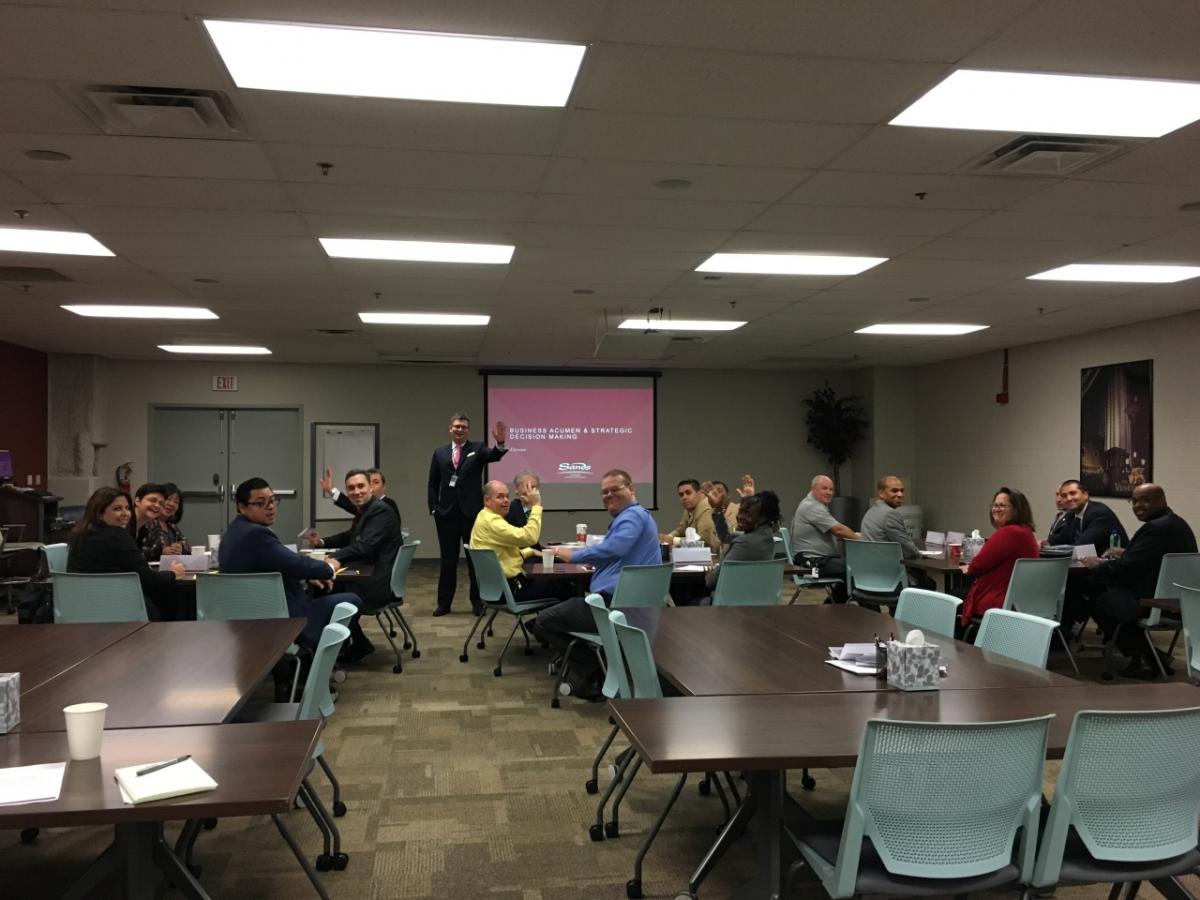 Las Vegas Sands Team Members participate in Sands Academy Elevate Series
When Team Members are knowledgeable in the basics of the hospitality industry, we are ensuring that our guests are experiencing nothing less than the kind of unmatched service we expect them to receive at all of our properties.
During another installment of the Elevate Series presented by Sands Academy, Team Members in management positions took part in the course on the 'Business Acumen & Strategic Decision Making.' This class reminded them of universal terms in the industry to better understand the company's state of business including revenue per available room (REVPAR), cost per occupied suite (CPOS), average daily rate (ADR), etc.
The bigger picture, however, was the connection between all departments, positions, and situational outcomes.
A simple explanation of a business acumen is a person in business, who doesn't exactly understand business. This course was designed to improve Team Members' knowledge that allows them to make smart business decisions in the toughest of situations. The class also provided an updated look on the growth of Las Vegas Sands Corp. and its properties.
Ian Thompson, Director of Talent and Organization Development, reminded Team Members that they are pieces of a whole, and should be thinking of how to collaborate with all departments. "If we're not careful of the bigger picture, we can forget how all of that fits," he said. "It's not just about our own siloed jobs, it's about how it all connects."
When Team Members are aware of the right connections to make to create those extraordinary guest experiences, the effort to connect with other Team Members, a global community of more than 45,000, grows immensely.
"As managers, what should we be doing for our people?" Thompson asked. "Acquiring them, promoting ongoing organizational development that initiates training, coaching and feedback to create meaningful change, and making them aware of the profit and benefits."
For Stephanie Madrid, Manager of Player's Club Operations for Club Grazie, the Elevate series has been a great experience. "For me personally, it's made me realize areas of opportunity for growth," she said.
These courses have guided managers to improve leadership for the team, as well as think of new developments in their own roles.