Reel Works' UP Creative Program Showcases Students' Nickelodeon Shorts at Viacom HQ
By Harold Anderson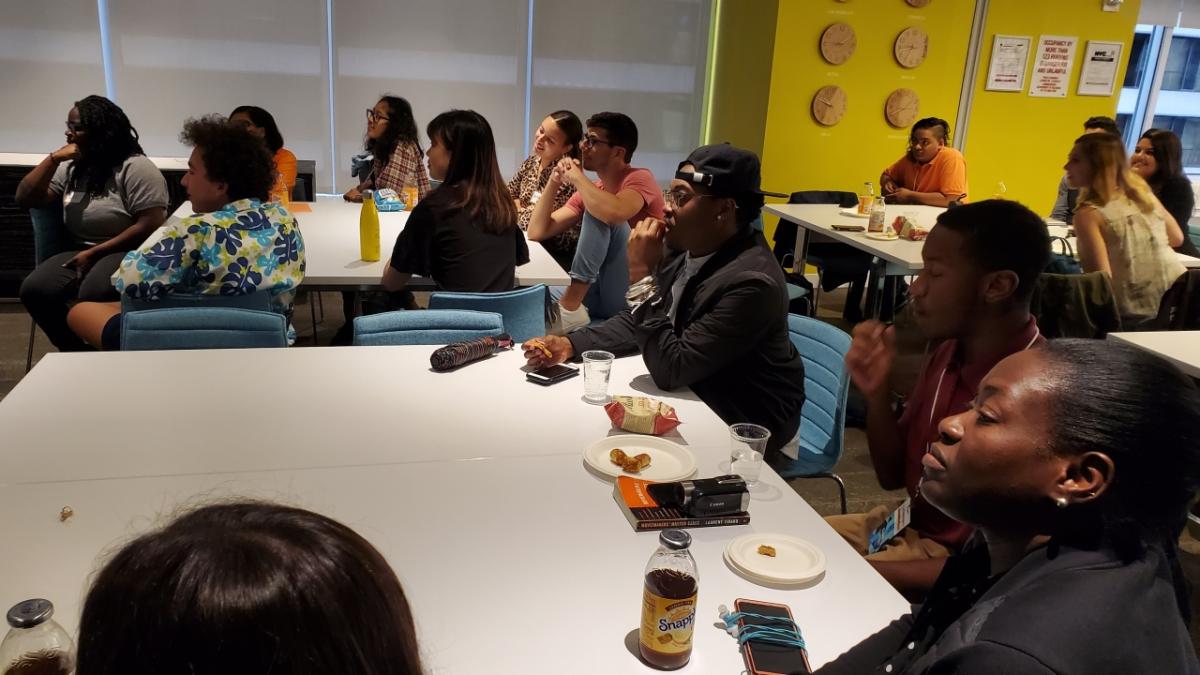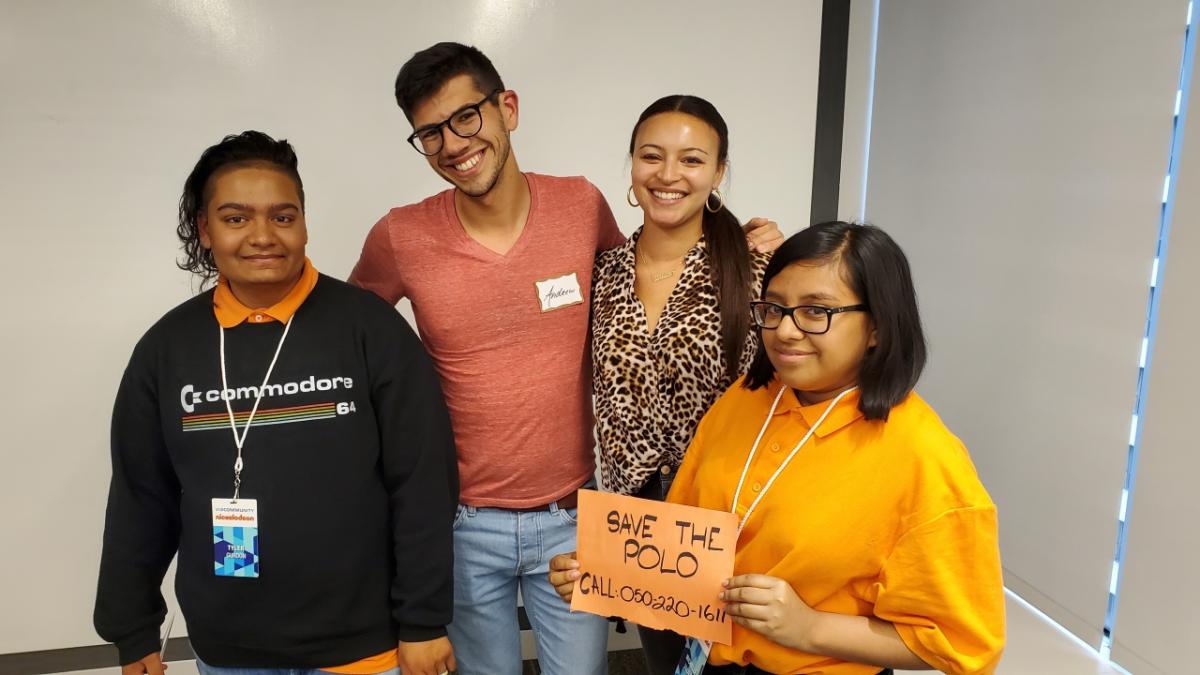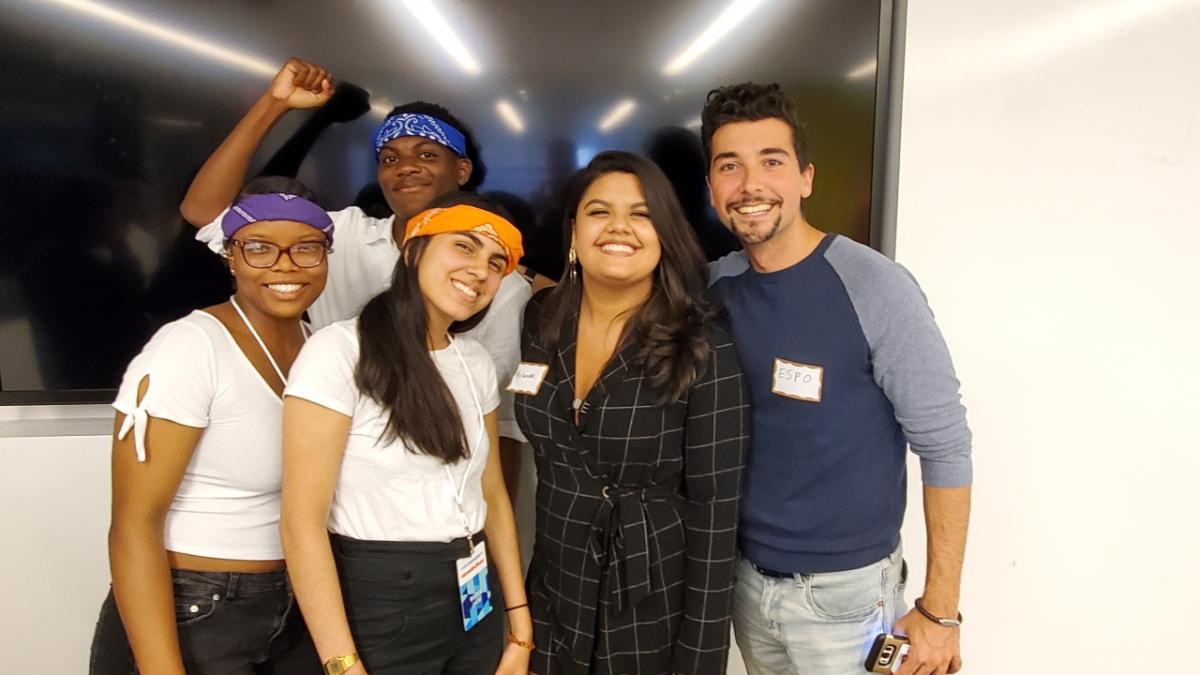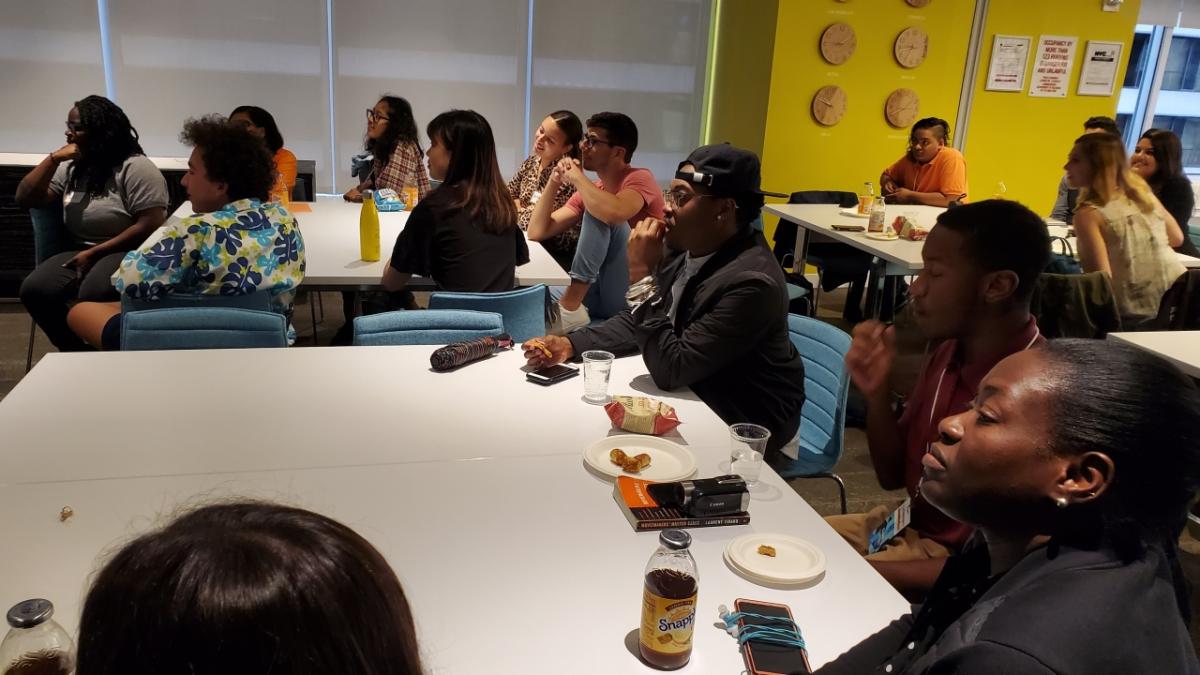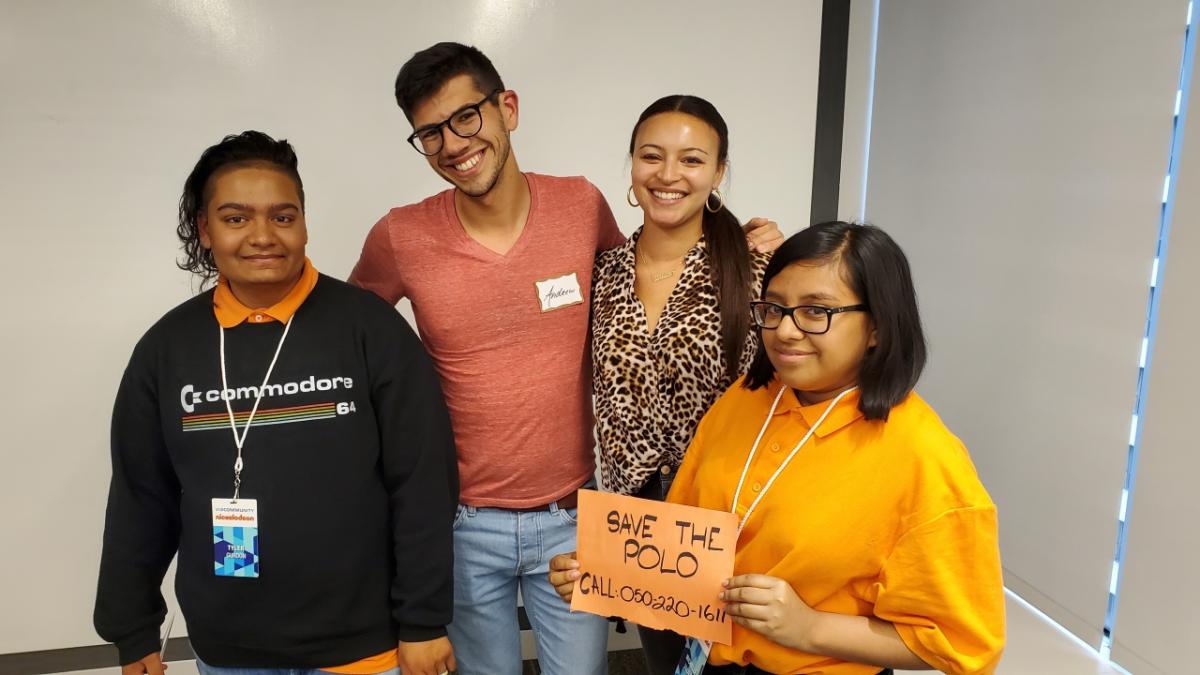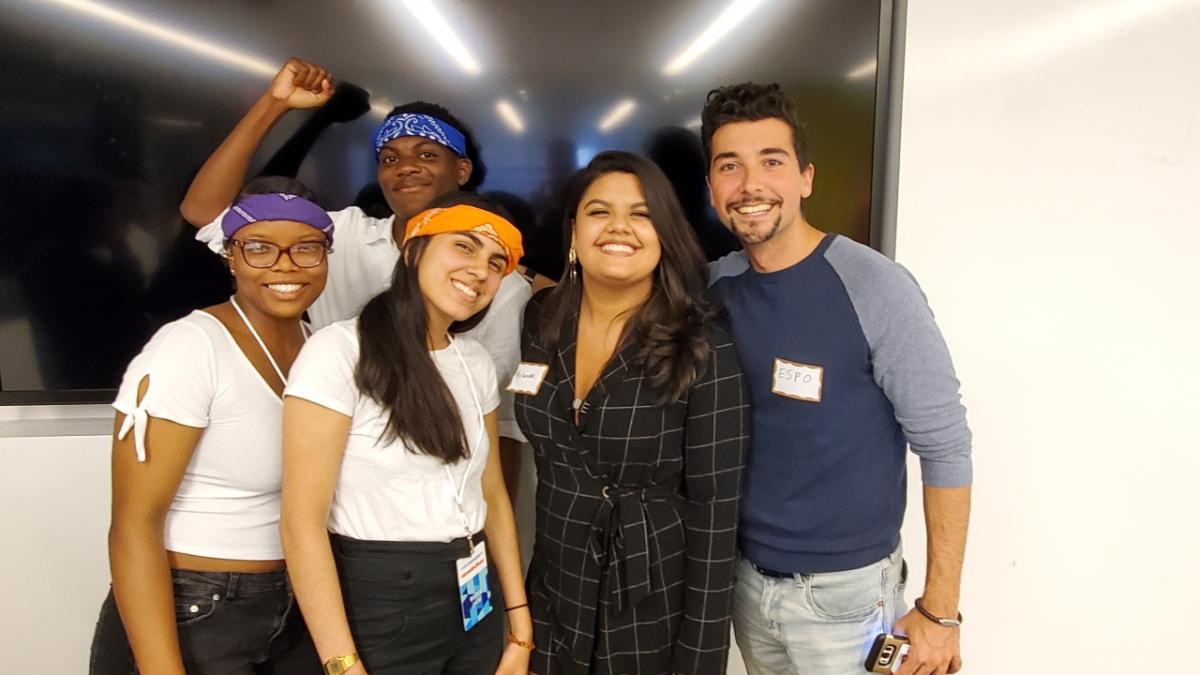 Last Thursday, Viacom's Corporate Social Responsibility wrapped up the second year of it's UP Creative mentoring program at Viacom headquarters with a final session and competition. UP Creative is a program that was created in partnership with an organization called  Reel Works. Reel Works is a local non-profit based in Brooklyn that teaches underserved teenagers filmmaking skills that help propel them to career paths in media. Viacom has supported Reel Works for over a decade with sponsorships for programs and events, providing mentorship and job-shadowing opportunities, and access to production personnel and facilities. Apart of Viacom's recent contributions, UP Creative is one of two sponsored programs with the goal to pair students with Viacom brand teams to create mini projects. This time around students created promotional shorts using Nickelodeon content from the iconic SpongeBob SquarePants, Rise of the Teenage Mutant Ninja Turtles, and The Loud House.
As the students trickled into the Times Square office, the excitement to showcase the culmination of their hard work could immediately be seen. Some students wore colored bandanas to mimic the ninja turtles while others synchronized with orange polos like one worn by the main character of Loud House. The UP Creative program runs for six weeks and puts students through the process of writing a script, editing video, and recording voice-overs. With the assistance of production experts from Nickelodeon, the students combine all of these elements to create a promo video for a new episode of the show they were assigned to.
"We started by watching the episode to see what's happening…to identify the characters and all their traits" Aliyah Warr, a student participant in UP Creative, said as she explains the process of creating the promo. She added, "By week two we were breaking up the episode into parts. By week three we started editing, posting scripts, and looking for voice bites we could use…by weeks four and five, we were done with graphics and editing so then we started rehearsing our presentation" After a brief introduction, three groups of students presented their promos in front of  Reel Works staff, Nickelodeon mentors, and other Viacom employees. Three Senior level Nickelodeon executives served as the panel of judges for the competition and provided constructive feedback and praise to each of the students.
The amount of work and dedication these students put into this opportunity ultimately showcased the impact on all levels that UP Creative, and Viacom's partnership with Reel Works at large has. When asked what this program and partnership symbolizes James Gantt, an After-School Coordinator for Reel Works said "It's always an amazing opportunity for our students and alumni to have a chance to work with professionals who are in the field." He added "The students not only get to work on these mini-projects as a  team, but also get a sense of trajectory for jobs they can look for. This is storytelling." Thomas Rizzo, VP and Creative Director at Nickelodeon for Creative Promotions and Short-form Content, was right up his alley creating the curriculum for UP Creative. Throughout the 6 weeks students use Nickelodeon's studios and facilities for their editing and recording. An integral piece of this process is the mentorship from production personnel at Nickelodeon whom Thomas took the effort to find. Andrew Flores, a writer-producer on Nickelodeon's Creative Promotions team, served as a mentor and said he took this opportunity "to show kids like me who grew up in boroughs what I do on a daily basis and the creativity I get to explore…It's a great opportunity for the students to also earn their own creativity and to expand your own creative power as a mentor." Thanks to effort on Thomas' end, the mentors recruited for this program helped guide these wonderful students and build mutually beneficial relationships. Thomas had this to say at the end, "It's a great experience for the students and for all Viacom employees. For us to be able to open our doors to kids in our city who may not know that these kinds of creative jobs exist. They clearly have a drive, they have creativity, they're hardworking and we want to make sure they know there's a place for them at Viacom to use those skills and build a career out of it."
Viacom continues to push towards creating unique experiences and opportunities for the communities we engage with. We strive to empower these communities and the organizations that serve them such as Reel Works. UP Creative is one of many highlights of Viacom's partnership with Reel Works and was all in all very impactful for the second year in a row.