Recycling - Why It's Essential
by Mike Witt, Dow Corporate Director, Carbon, Circularity and Safer Materials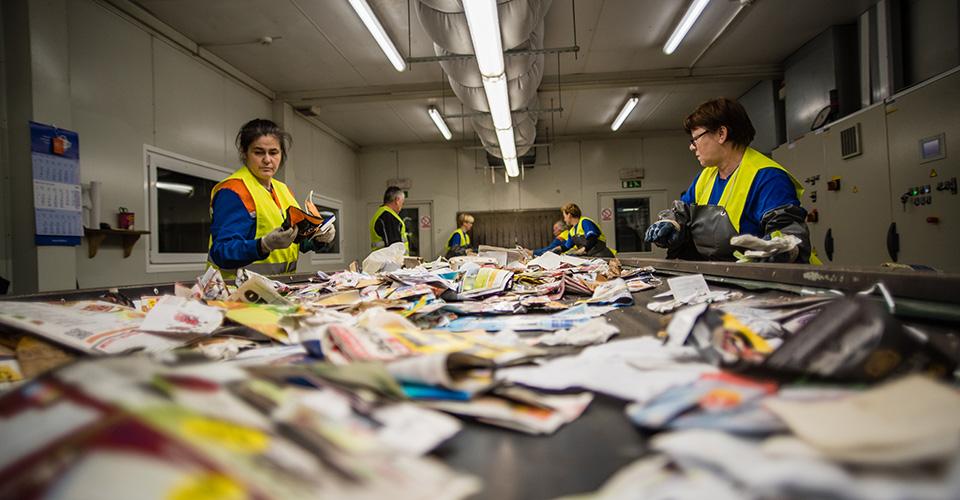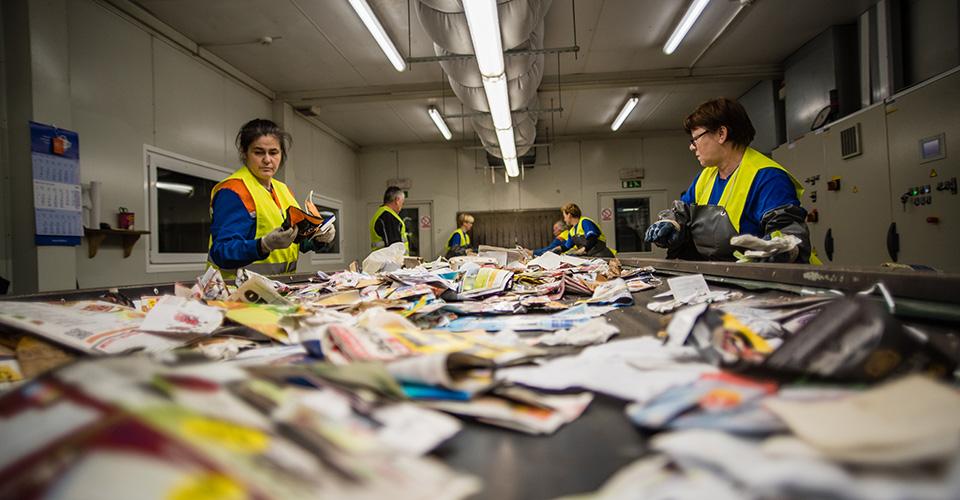 When I was about 6, my home state passed a bottle bill to reduce roadside litter. Suddenly, I saw discarded aluminum soda cans and bottles not as waste, but as an opportunity to earn pocket change. All I had to do was bike around town and collect those cans and bottles. That's exactly what I did – returning them for the deposit money. Trash had turned to treasure.
March 18th is Global Recycling Day, a day that recognizes the role of recycling in our ambition to transition to a circular economy. Changing our waste practices – at market, governmental and personal levels – will make a major difference in improving our focus on climate change and preservation of our planet's natural resources. Investing in recycling infrastructure, innovation and solutions can leave a cleaner and more sustainable planet for future generations. Plastic recycling is one vital way to protect the climate and stop the waste.
Before plastic recycling comes plastic production – why do we need it?
Plastics are an essential part of our journey toward a lower carbon future. They keep our food from spoiling, help us transport goods with less energy than other packaging materials, and make our automobiles lighter and more energy efficient. In fact, the environmental cost of plastic alternatives such as paper, steel and glass are three to four times higher than plastic. Additionally, replacing plastics with other materials would increase the overall weight and volume of waste, requiring more waste infrastructure and landfills.
Yet for all the positives that plastics add to society, there isn't nearly enough being recycled today and far too much of it is entering the environment. Improving recovery will require more than incremental change. We will need to invest in expanding recycling operations, innovate products and processes that recover the value of plastic and design with circularity in mind from the start.
Making recycling work
No one company can solve these generational environmental challenges alone. Finding solutions takes collaboration across the value chain and we're seeing that happen. By working with a diverse network of experts, Dow is taking action in a number of ways. A few examples:
Investing in recycling, recyclability and infrastructure that will help the world recycle far more than we do today, such as:

In the past year, Dow has commercialized a global offering of post-consumer recycled (PCR) plastic resins for use in certain packaging applications.
We've established a partnership in Europe with Fuenix Ecogy Group for the supply of a new feedstock made from recycled plastic waste, with the promise to produce new Dow polymers from that waste.
We're also researching and developing the use of renewable feedstocks for plastics, which is the aim of our partnership with UPM Biofuels in Europe.
And, by 2025 our partners at the Alliance to End Plastic Waste will demonstrate zero plastic waste in multiple cities and divert tons of plastic waste through Alliance projects in more than 100 at-risk cities.

Design for recyclability to enable products to be recyclable. An important step to increasing recycling rates is making products easier to recycle. For example, we have worked with multiple brands, such as Kashi, Amorepacific, Liby and others, to deliver recyclable packaging solutions for products such as granola, beauty care, laundry pods and more.
No time to waste
Recycling starts with seeing waste for what it is: material with value. Compared with business-as-usual, a circular economy has the potential to reduce the annual volume of plastics entering our oceans by 80%, generate savings of $200 billion per year, reduce greenhouse gas emissions by 25% and create 700,000 net additional jobs by 2040, according to the Ellen MacArthur Foundation.
And you personally can make an impact on improving recycling. Visit your local recycling website to learn what materials your community recycles and how to participate. See if your community has programs for hard-to-recycle items, like plastic grocery bags. And get involved in your community to advocate for investing in smarter, more efficient machines that can sort and recover a wider range of materials, such as flexible plastic packaging.
Reducing the impact of climate change and eliminating plastic waste are societal challenges that are closely linked. Creating solutions to navigate these types of generational challenges is a key driver for why I go to work every day. To close the loop, we're back where I started: recycling is essential to the transition to a circular economy. With the right systems in place, we can all play our part in contributing to a world without waste.
Mike Witt, Dow Corporate Director, Carbon, Circularity and Safer Materials