'Recycling Is Our License to Operate': How Tetra Pak Is Hoping to Package-up a New Wave of Sustainability Innovation
By Madeleine Cuff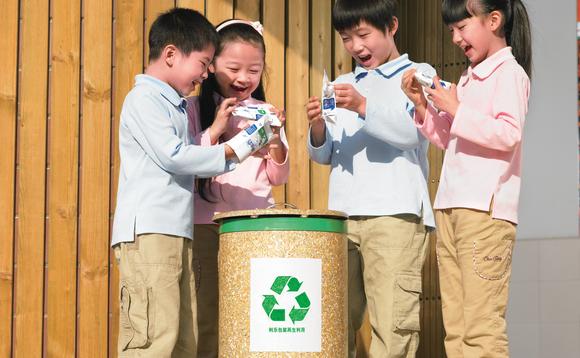 From cutting food waste to ending hunger, Tetra Pak is getting excited about some big-picture sustainable thinking
Originally published on businessGreen
Mustan Lalani gets asked a lot about recycling. This isn't that surprising in itself - as the head of environmental affairs for Tetra Pak, one of the world's best-known packaging suppliers, recycling is a big part of his day-to-day role.
But, he argues, recycling is just part of his job and while it a big component if Tetra-Pak's environment efforts it should be seen as a basic business activity to build on, not the limit of a company's sustainability ambitions. "When we talk about sustainability we too often go right into recycling," he tells BusinessGreen on the sidelines of the BusinessGreen Leaders' Summit earlier this month. "What are we doing about recycling? Our perspective is that this is absolutely important, and it's our licence to operate and we are doing what we have to do there, but I am more interested in saying 'can we solve that problem already please?' Let's get on to the interesting stuff."
"This is hygiene," he concludes. "Recycling is hygiene."
That's not to say Tetra Pak has been doing nothing on recycling over the last few years - Lalani reels off a host of programmes and initiatives designed to boost recycling rates of its packaging around the world, from working closely with EU lawmakers on the Circular Economy package to supporting - both financially and logistically - a host of collection systems around the world that are working to maximise the collection and reuse of packets and cartons.
Continue reading on businessGreen>>>
Tetra Pak was a sponsor of the BusinessGreen Leaders' Summit