Ready for Our Close-Up: Production and Event Safety When Filming on Location
Webinar Recap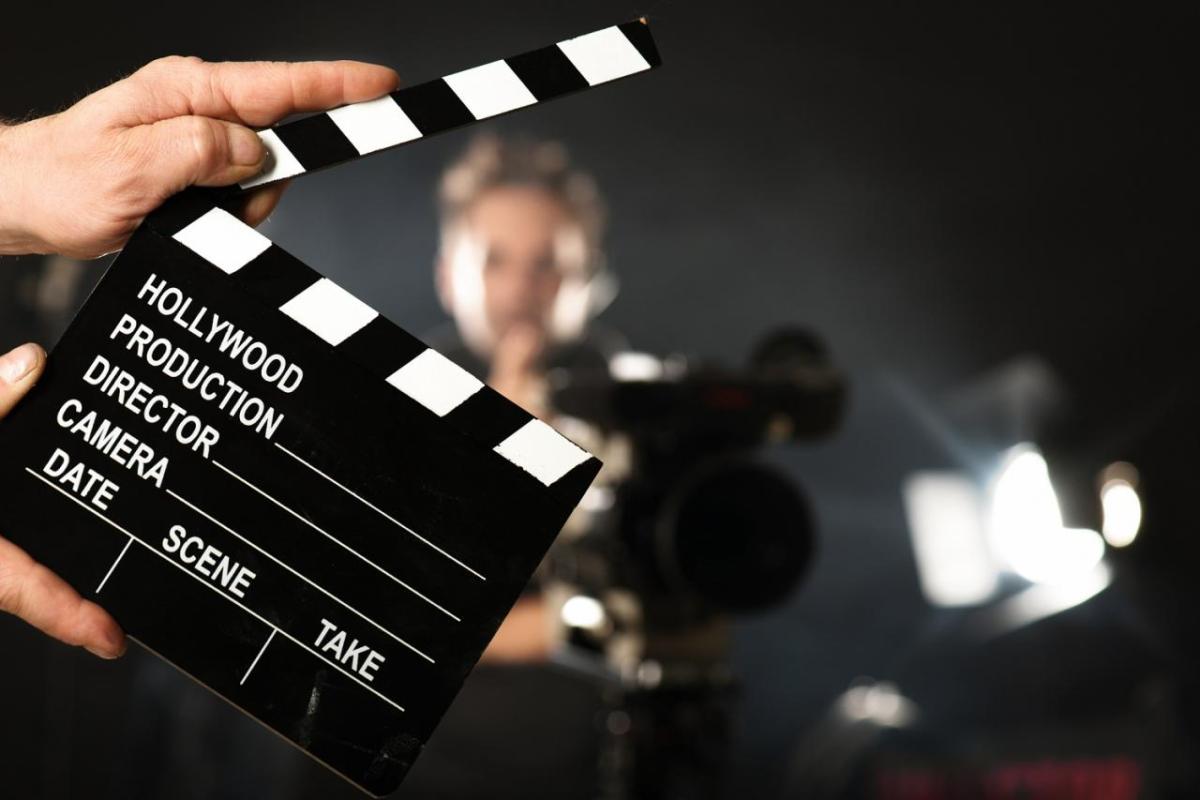 Film set health and safety may seem like it doesn't apply to you. But it's not only the major production sets that need to think about health and safety. You also need to address it for smaller film productions, such as shooting a TikTok, Instagram Reel, or YouTube short. The last thing you want is for someone to get hurt while filming something for your company or to have a location that harms one of your workers.  
In our webinar moderated by Alizabeth Aramowicz Smith, Senior Consultant and Health & Safety Practice Leader, Alanna Garrison, CSP, CIH, CIT, CHMM, Strategic Safety Consulting Service Line Leader; Michael Fuller, Environmental Project Manager; and Tina Cox, Environmental, Health, and Safety (EHS) Senior Manager, discuss one of the most important parts of film production health and safety: location.  
You may think you have the perfect location, but it may need some work. Older structures may be impacted by building hazardous materials such as lead paint or asbestos. Indoor air quality may be less than desirable, water intrusion or neglect may have resulted in structural damage or mold growth, and abandoned structures also provide a safe haven for a wide variety of undesirable animal AND human activity. This webinar tackles how to manage all of these things and find the perfect, safe spot to film. 
If you missed it, check out the full webinar on-demand below.  
What to Consider When Planning 
When you want to film, planning is your best friend. But, there are many different information points you need to gather together before you can adequately identify and assess potential risks. For example, some locations may take a ton of time, effort, and money to prepare for filming. Sometimes, your budget doesn't cover that, and it doesn't make sense to actually film at that location. So, even when you think it'll be perfect, sometimes you have to move onto another, safer location. 
You can break down the risk assessment planning process into some key steps, starting with targeted information gathering. These initial data points will help with high-level go-no-go decisions on a selected location. 
It's not just the on-screen talent and famous directors that we need to protect – everyone involved in a production needs to be assured a safe working environment. Each property should be objectively evaluated for risk, regardless of whether you are planning to shoot for one hour, or for three months. 
Set the scene with some context. Understand the anticipated use of each new location. Will you be filming inside or out? Or, will you be in a specific room, or using the whole structure?  And most importantly, what is the end use of the property? Is it being returned as-is to an owner? 
These context elements will specifically tie into how we evaluate any potential remedial options. 
How to Start Planning for a Film Location 
Through some detailed understanding of the property's intended use, ​identify the production team's intended footprint within building interiors as well as exteriors, for both on-camera and support activities, such as lighting, electrical and other needs.​ 
What type of manipulation might need to happen through construction activities? ​Aside from the obvious step of assuring you can legally use a location, there might be limitations that affect your use of the property – these limits can drastically impact your ability to both test for and remedy any potential EHS impacts, as well as compress your timeframe for getting the location camera-ready. That's why it's important to carefully check to see if there are limitations that specify the extent to which a building can be altered.  ​ 
Next, think about expected versus actual schedules – does filming need to occur in a short timeframe? Is there a tight construction schedule? Understanding a production's anticipated schedule helps you to evaluate if a potential location is even viable, depending on what may need to be done to control risks and make it safe for occupancy. ​ 
You also need to determine if the owner doesn't want any alterations made to their property if there are renters there or squatters present, and who makes up your crew. For example, identify if there will be children present on the set, animals, or if either are nearby.  
You must also determine how long you'll be using that location. Take into account:  
Prep 
Construction 
Art department/set dressing 
Filming  
Tear down 
Other concerns often arise regarding HVAC functionality, mold, drinking water contaminants, and other building toxins that may be present; this can make for some tense landlord negotiations and uncomfortable production teams if these things are not carefully assessed and addressed ahead of time. Also, does the property have a history of contamination? Are there areas that should not be entered?  
While that's a lot to consider upfront, the more information you can ascertain at the beginning of the process, the less painful the next steps will be! 
The Risk Assessment Process 
Now, it's time to start putting the initial data collection information together to fill data gaps and evaluate whether controls are needed.  If you are familiar with traditional risk assessments, you know that they look at tasks, associated hazards, risk of negative outcomes, and controls that are in place or can be implemented to reduce risk. 
Here, we put a little spin on the traditional approach, by looking at the desired end point (our intended use, bringing the artistic vision to light), evaluating our other data points to determine if any controls would be required, and how to best implement the most appropriate controls. 
Some corrective actions are fast fixes. Some require significant effort and investment with appropriately licensed professionals. 
Consider all the factors: 
How much does it cost to fix? 
How long will it take? 
How key is the location? 
Does this fit our schedule and budget? 
Sometimes the risks are significant, or the controls available will not adequately reduce the risk for a location, so you can't be afraid of a no-go. These considerations don't just apply to film sets. 
Event Health and Safety 
Similar to film production locations, where you host your next workplace gathering, investor meeting, or specialty team event should also be assessed for risk. Whether indoors or outside, on-location events spaces should be evaluated via a similar lens from an EHS standpoint keeping the following in mind: 
Evaluate all of the risks and severity of those risks. 
Eliminate risks where possible and evaluate appropriate controls that you can implement for temporary use of a particular space. 
Develop an appropriate safety plan to manage risks that cannot be eliminated. 
Things to watch out for at your event location include building capacity, whether special permit approvals are needed, biological risks (animals, insects, allergens), how flat or uneven the terrain is for people with disabilities or mobility issues, weather predictability, and power, lighting, and electrical capacity for your event.  
It is important to evaluate these with the venue owner ahead of deciding on the facility to host your event to eliminate some of the issues that may arise. ​
That's a Wrap! 
Bottom line, whether it's an event space or a film production location you're looking at, hopefully by now you're seeing the need for pre-planning. Always ask yourself throughout the process, does this location make sense to use? 
Make sure you are comfortable with walking away from the "perfect location" if the time or costs to make the space safe don't fit into your budget. It's better to walk away and find an alternate space, versus putting people at risk.   
Looking for help with your film location? Reach out to Antea Group and our Event and Production EHS Support team for help making your film debut.
About Antea Group
Antea®Group is an environment, health, safety, and sustainability consulting firm. By combining strategic thinking with technical expertise, we do more than effectively solve client challenges; we deliver sustainable results for a better future. We work in partnership with and advise many of the world's most sustainable companies to address ESG-business challenges in a way that fits their pace and unique objectives. Our consultants equip organizations to better understand threats, capture opportunities and find their position of strength. Lastly, we maintain a global perspective on ESG issues through not only our work with multinational clients, but also through our sister organizations in Europe, Asia, and Latin America and as a founding member of the Inogen Alliance. Learn more at us.anteagroup.com.