Reading Is Still Fundamental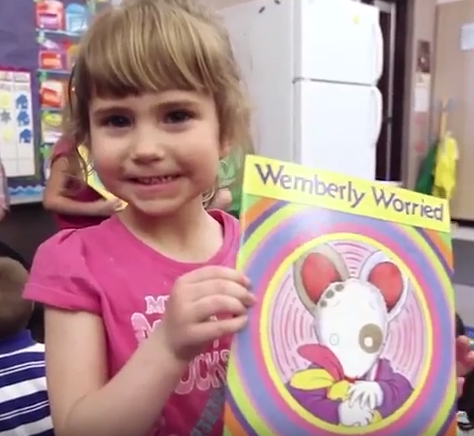 Reading Is Still Fundamental
There is a significant and cyclical literacy crisis facing America today and it begins with our children. 34 percent of children entering kindergarten lack the basic skills needed to learn how to read, and when faced with this disadvantage at such a young age, kids are starting down one of the toughest paths they will ever take. By not having the resources and support needed to read and succeed, more and more children are falling behind and contributing to the 8,000 students dropping out of high school every day.
As the nation's largest children's literacy non-profit, Reading Is Fundamental (RIF) maximizes every contribution received to ensure all children have the literacy resources needed to have a future full of success. It starts with providing opportunities for children to choose brand new books to take home and own, often for the first time. If you allow children access and choice they will be more engaged. From there, RIF develops content and supplemental resources that produce measurable results. We don't just want kids to read because they have to, but to experience the life-changing impact reading can have through book ownership as well as the thousands of reading activities, guides, and calendars on RIF's free online portal Literacy Central. This makes it as simple as the click of a download to continue the adventures and life-lessons children's books often offer. Whether it's providing lesson plans for teachers or crossword puzzles to keep the story alive at home, RIF offers resources to ensure that reading is not a chore, but an experience to remember.
Every child deserves the opportunity to own books, learn how to read, and obtain the fundamental building blocks to achieve their highest potential. However, with sixty-five percent of fourth-graders reading below grade level, the harsh reality remains that for many children this opportunity is not available to them. Literacy opens doors and enables every child the chance to live their own journey. When we help children develop strong reading skills, we provide them with the confidence to strive for anything. RIF wants that for every child in America, and, with your support, we can continue to spark transformations every day. For example,
$25 can provide two books each for 10 children.
$100 can provide three books each for a classroom of 30 children.
$500 can purchase a multicultural book collection and supplemental resources for a classroom.
$750 can provide a Read for Success Book Collection, which contains 35+ hard copy books for a classroom and a facilitator's guide.
A productive, thriving nation depends on a literate society. As the champion for children's literacy, Reading Is Fundamental creates innovative literacy solutions to ensure all children have the opportunity to read and succeed.