Rachel May: "Combating Inequality by Creating a Safe and Empowering Environment"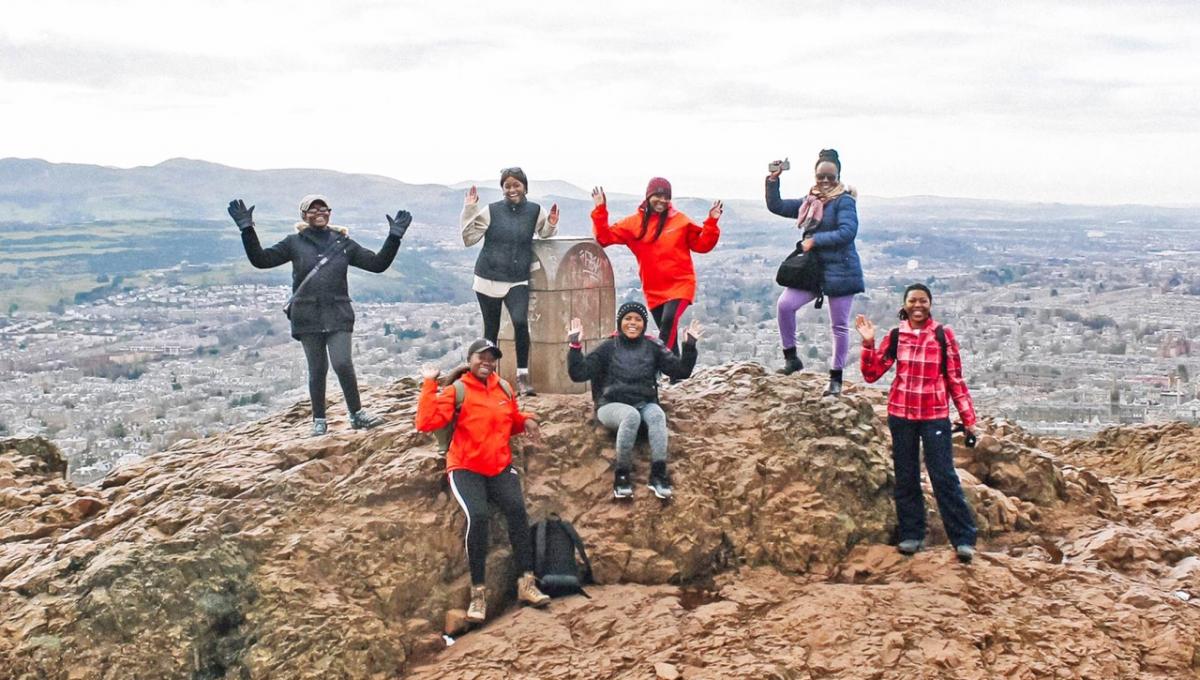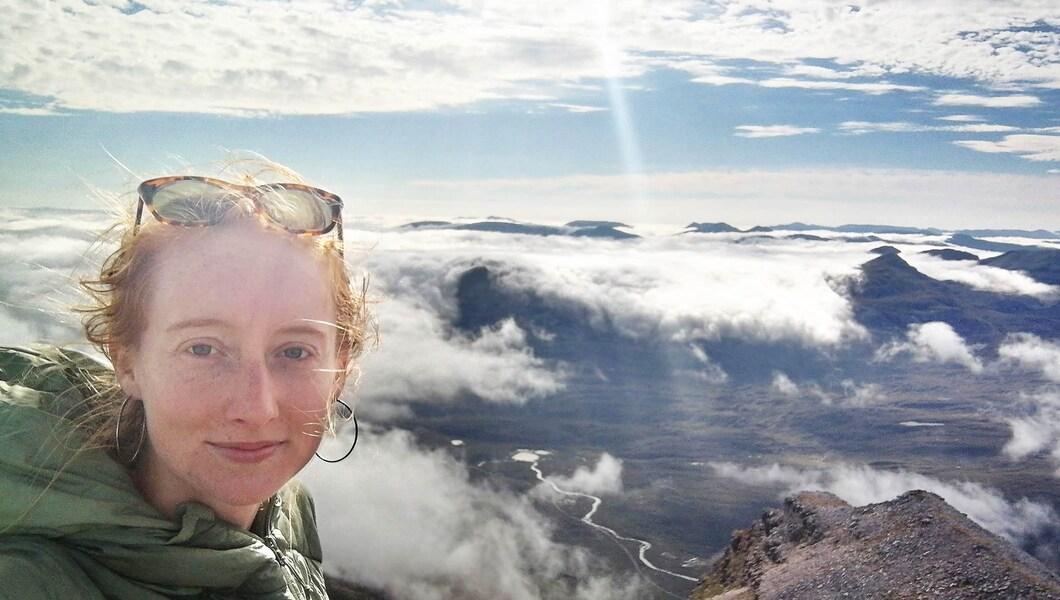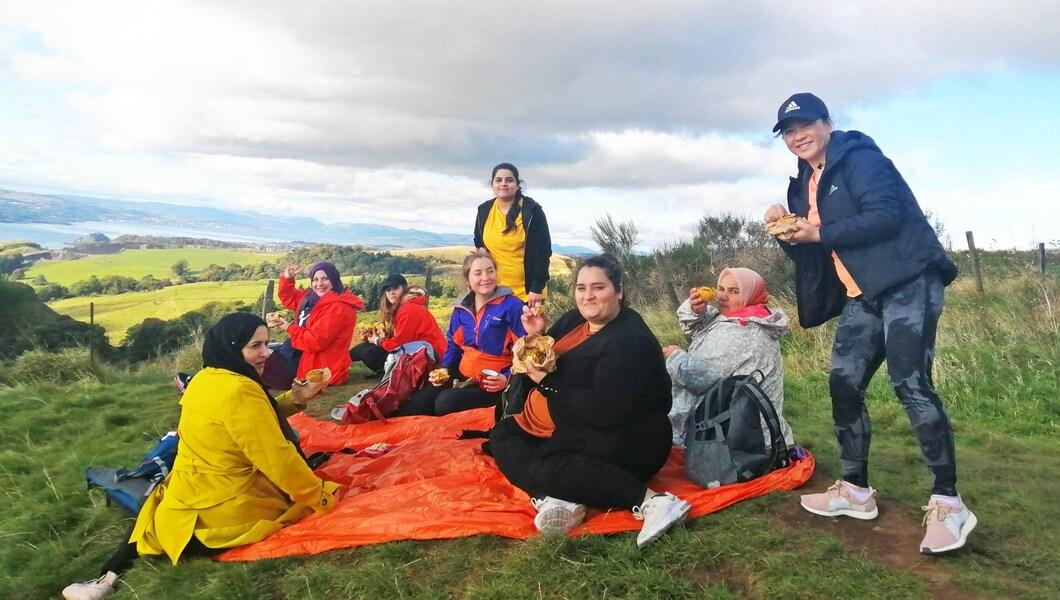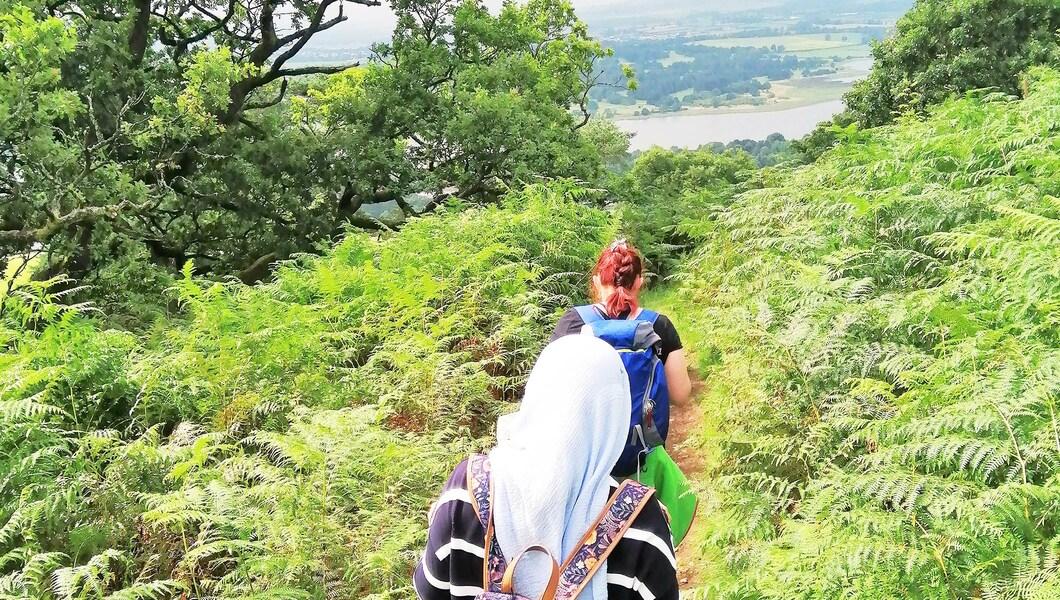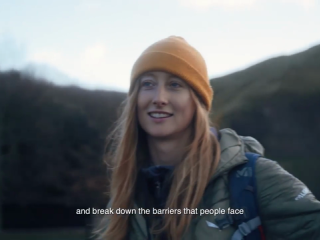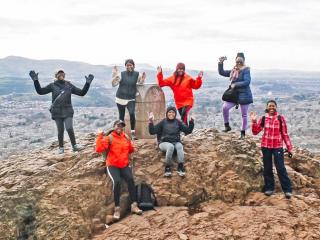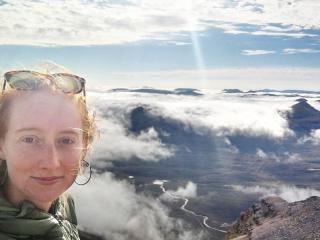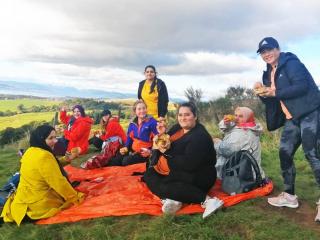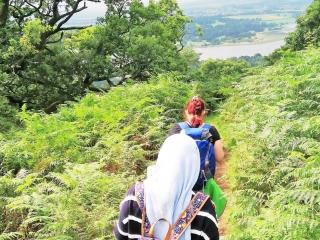 International Olympic Committee
One of the current cohort of IOC Young Leaders, Rachel May is at the forefront of a new generation of women pioneering inclusive sports initiatives. The 30-year-old University of Edinburgh graduate has been involved in the sport and social development sector since 2014, and has wide-ranging experience delivering projects and events at international level.
Her "Mhor Outdoor" programme is designed to encourage outdoor activity in Scotland and break down the social and economic barriers that urban residents face accessing open-air recreation. Part of her project has involved women-only hikes for young mothers from Glasgow.
HOW DID YOU BECOME INVOLVED IN THE SOCIAL INCLUSION SECTOR?
"I came across the concept of using sport for social impact for the first time when I was living in Tunisia. I was there to learn Arabic, which is still a lifelong project, and started volunteering for a project run by the British Council called 'Premier Skills', working with football coaches. It was there I saw the real potential of sport on wider society. Since then I've worked for the Homeless World Cup Foundation in Scotland and with the European Non-Governmental Sports Organisation, serving on the youth committee and managing various projects."
WHERE DOES YOUR PASSION FOR SPORT COME FROM?
"I've been doing sport all my life. As a child, I was playing hockey or volleyball at lunch breaks at school; I was swimming after school. On the weekends, we were going hiking as a family; on holiday we were cycling and skiing. It's just been part of my life from an early age."
CAN YOU TELL US MORE ABOUT YOUR IOC YOUNG LEADERS INITIATIVE?
"It's called 'Mhor Outdoor'. 'Mhor' means 'great' or 'big' in Gaelic. The goal is to tackle and combat inequality in society in Scotland by addressing some of the barriers people face when exploring the outdoors. I organise hikes to the nearby hills for people who perhaps have never been on a hill and create those first-time experiences. Through that, people can build a sense of belonging in those outdoor spaces."
WHAT HAVE YOU LEARNED SINCE LAUNCHING THE PROJECT?
"I've found that setting up a programme like this can be a lonely experience. You have to do a lot on your own; you have to be quite self-motivated. But at the same time, being part of the IOC Young Leaders network gives you community and also in a sense some colleagues, who are running their own initiatives. I've learned how much goodwill and support there is out there."
WHAT IMPACT HAVE YOU SEEN THE INITIATIVE MAKE?
"That people can build an identity. For example, we go out on a hike, and the next day I might find out that person has already bought a pair of hiking boots because they identify as a mountaineer and with the environment. I've seen people bond with others from the community who they might not have had the chance to meet before. They're able to support each other in a new environment. Those relationships and that community spirit continue after the day on the hills."
WHAT ARE THE GENDER EQUALITY ELEMENTS OF 'MHOR OUTDOOR'?
"I have done a couple of hikes where we've had only women on the trip. What is really important with this programme is understanding the challenges and barriers to getting outdoors; they can vary for different groups of people, and also according to gender.
"For example, I was working in a school in a deprived area of Glasgow and organised a hike for the school mums. They were really motivated and interested in the idea, but it was the first time they had been on the hill just outside the city. For some, it was the first time they had been away from their children. You really saw the relief and opportunity it gave them to be in a different environment. It was important because they were able to share with one another as they were at similar stages in life and having similar experiences. There have been times when I have had to focus on the challenges that women face specifically."
WHAT IMPACT HAS THE YOUNG LEADERS PROGRAMME MADE ON GENDER EQUALITY?
"I think it's been addressed brilliantly in that the Young Leaders programme has supported so many young women to take on leadership roles directly and help realise their ideas. Rather than necessarily being elevated into a leadership role, they enabled young women like myself to bring an idea, take it forward and lead it to its fruition."
HOW SIGNIFICANT IS AWARENESS OF GENDER EQUALITY WHEN DESIGNING A PROJECT SUCH AS 'MHOR OUTDOOR'?
"It's really important if you're looking to create a safe or empowering environment. It's important to take the time to understand what makes an environment safe for someone. Organising activities for women coming from unsafe backgrounds, for example, presents different challenges, so they can feel they can be challenged for the right reasons and break out of their comfort zones. Then they can really grow as an individual rather than having to be continually aware of their environment and surroundings, and this can allow them to focus on themselves and their own personal development."
HOW CAN SPORT AND THE OLYMPIC GAMES PROMOTE WOMEN IN WIDER SOCIETY?
"Sport has a huge role to play. The Olympic Games have a great opportunity to present role models from both sides and really inspire boys and girls, men and women. It's a chance to challenge themselves in a positive way. I think the focus on what your body can achieve rather than body aesthetics is really important, and the Olympics Games do a good job of doing that."
HOW HAS THE COVID-19 PANDEMIC IMPACTED YOUR PROJECT?
"We've been hugely impacted. The start-up phase of the programme was meant to be in 2020, but unfortunately it came to a standstill. It was very difficult but every cloud has a silver lining – one thing I can say is that, during this period, people have discovered their own backyards and have been allowed to get outside for physical activity and develop a new appreciation for sport and getting outdoors.
However, we're seeing a mental health pandemic come out of this, and I think sport, in particular sports outside in nature, will potentially have a really important role to play in getting people feeling positive about the future and reconnecting with one another."
HOW IMPORTANT HAS THE SUPPORT OF TOP PARTNER PANASONIC BEEN TO YOUR PROJECT, ESPECIALLY IN THE CONTEXT OF THE PANDEMIC?
"The support has been fantastic. In recent weeks, they offered me the opportunity to make a video, a mini documentary, that really helps to encapsulate what it is I want to do with this programme and the opportunities it offers to different groups in society. They went on a small hike with me and really made the effort to capture that. They've also offered some further training around communication and how I can better leverage social media and online communication tools."
WHAT ARE YOUR AMBITIONS FOR 'MHOR OUTDOOR' MOVING FORWARD?
"To bring as many people into the hills for the first time as possible. For the people living in Scotland, I'd like to see the outdoor lifestyles become mainstream. We're lucky to have stunning landscapes and huge opportunities to be physically active outside, so I'd love to see that available to anyone and everyone, and not the exclusive few."
Learn more about the IOC's continuous action to advance gender equality both on and off the field of play