Quest Diagnostics Mobile Unit Coming to New Hampshire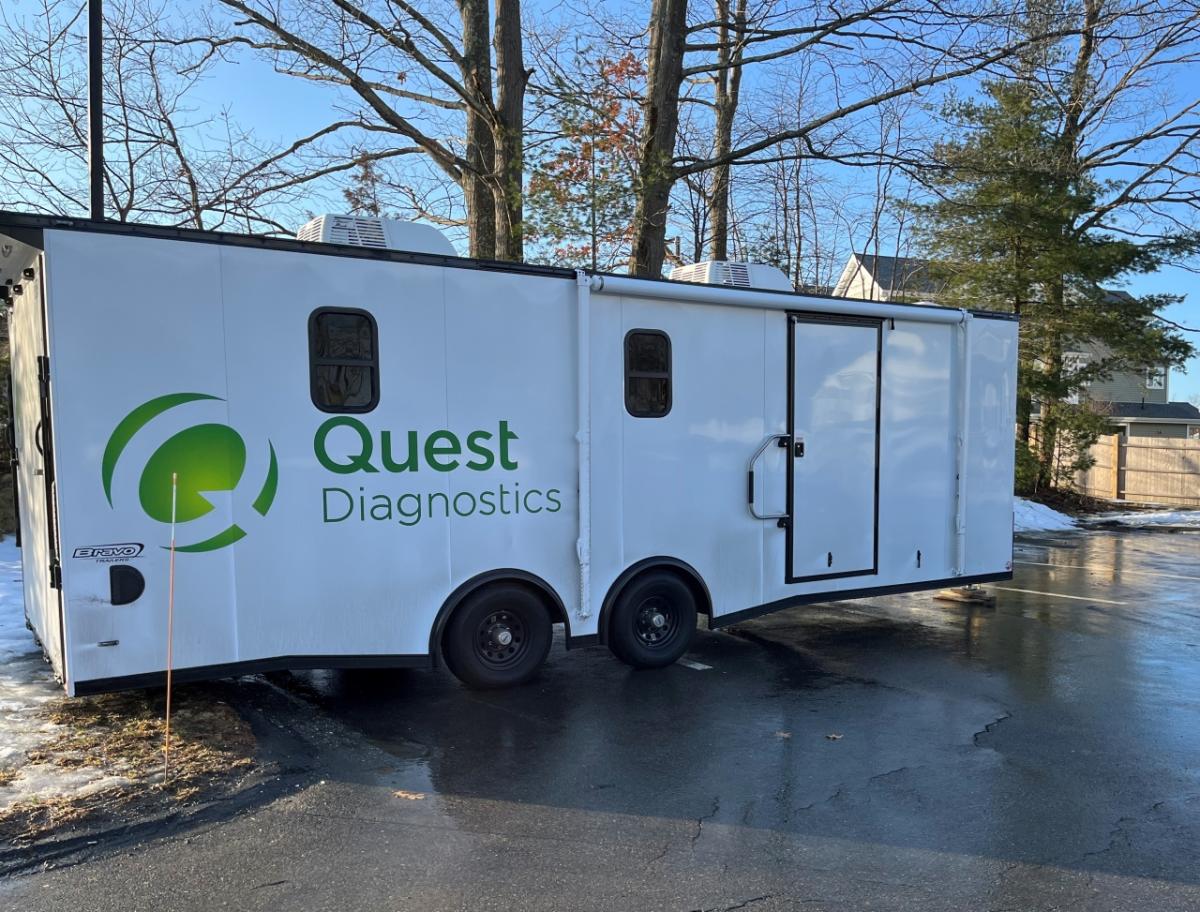 Quest Diagnostics recently purchased a new 24-foot trailer that has been outfitted to serve as a mobile Patient Service Center (PSC). This mobile PSC will bring Quest clinical specimen collection to communities throughout New Hampshire, including under-resourced communities that may have limited or difficult access to a traditional Quest facility.
The mobile unit features two patient encounter rooms, a restroom, and a waiting room with the latest eCheck-In technology. The mobile PSC will begin accepting patients (with an appointment and pre-submitted lab work order from their medical provider) in Seabrook, New Hampshire beginning in June. The mobile trailer will be available for several months in the Seabrook Commons parking lot located at 700 Lafayette Rd, Seabrook, NH 03874.
Appointments can be scheduled at https://appointment.questdiagnostics.com. The site will be listed by the Seabrook Commons address.
About Quest Diagnostics
Quest Diagnostics empowers people to take action to improve health outcomes. Derived from the world's largest database of clinical lab results, our diagnostic insights reveal new avenues to identify and treat disease, inspire healthy behaviors and improve health care management. Quest annually serves one in three adult Americans and half the physicians and hospitals in the United States, and our nearly 50,000 employees understand that, in the right hands and with the right context, our diagnostic insights can inspire actions that transform lives.