Purpose 360: Ambassador of Hope With Andre Norman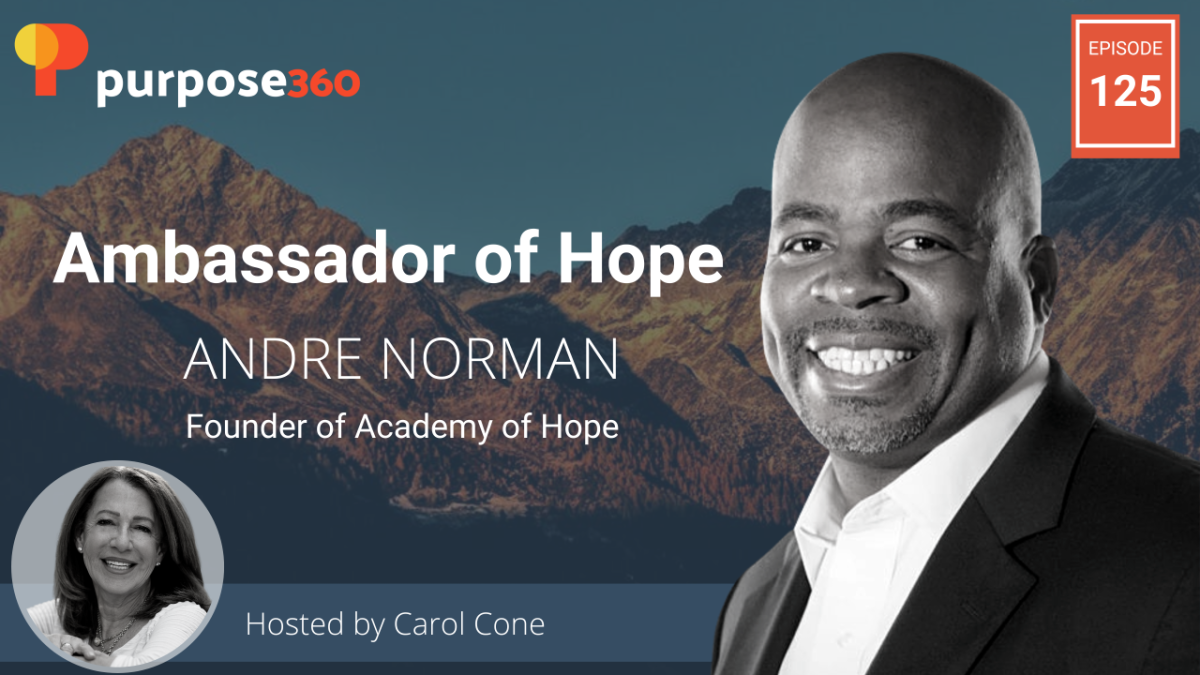 Ambassador of Hope with Andre Norman
Andre Norman's early life put him on a path to prison. He worked his way up to being one of the top gang leaders in the Massachusetts prison system and, when presented with the opportunity to be Number One, he had an epiphany that he was the King of Nowhere.
Thus began his educational journey. Norman took classes to receive his GED, studied law to reduce his sentence, and, when he finally got out, became committed to transforming the prison system and the lives of those within it. He and his team even went to the Lee Correctional Institute shortly after it was faced with the worst riot in America's prison system in 25 years. After their work concluded, there were zero fights, staff assaults, or use of force or weapons. No longer a King of Nowhere, Norman became an Ambassador of Hope.
Norman is a living example of how purpose can be a powerful journey. Regardless of what stage you are at (as either a company or as an individual), Norman's story serves as a guide: recognizing a need to change, committing and acting, encouraging others to join, and refreshing purpose so it remains relevant and leads to new opportunities.
Listen to more episodes of Purpose 360 Podcast here.