Progress, Promise and a Path Forward: A Look Inside Takeda's Wave 1 Pipeline
By Ramona Sequeira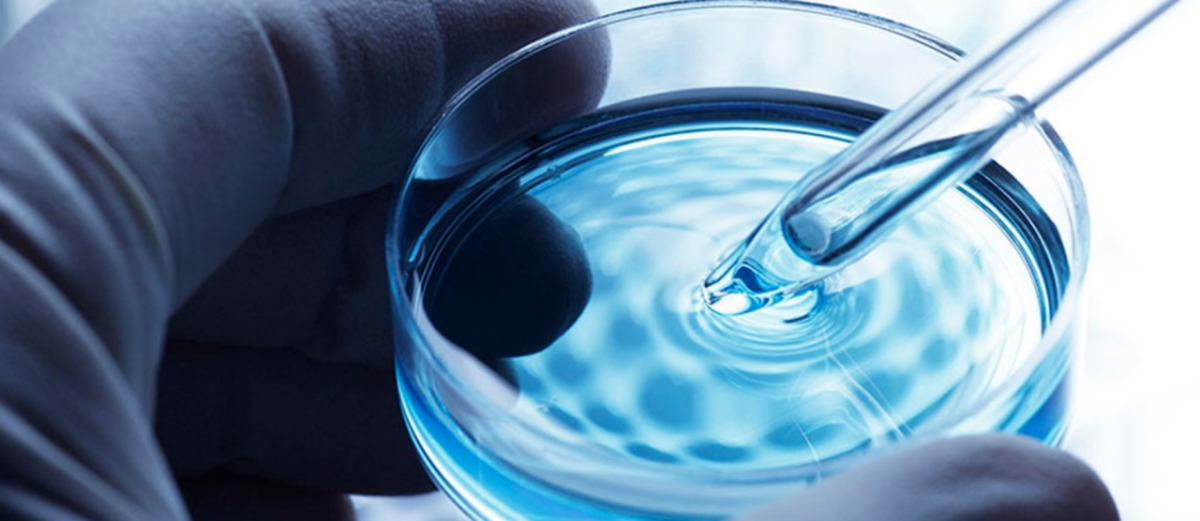 Like so many, I am cautiously optimistic that finally, with the availability of at least two COVID-19 vaccines, there is a light at the end of the tunnel. The collaboration we saw within the biopharmaceutical industry and with US agencies such as the FDA and NIH to develop and authorize multiple treatments and two vaccines in just one year has demonstrated the potential and marvel of medical science. Under the new administration, I am confident that manufacturers and public officials will work together with urgency to get the vaccine to every citizen who wishes to receive it.
Equally remarkable is that our industry mobilized to respond to the global pandemic while keeping its research and innovation engine running at top speed. We continued looking for new and groundbreaking ways to treat diseases, from some of the most common to some of the rarest. At Takeda, the investment we made in building a world-class R&D organization, one that fully explores patient needs and tailors treatments, accordingly, is beginning to realize its potential. As the decade unfolds, I'm proud to lead commercialization of a pipeline that is poised to make a transformative difference in the lives of patients with significant and often unmet needs.
Starting with the Patient: Zach's Story
My colleagues and I frequently meet with patients to understand their lived experiences with diseases that are often both misunderstood, and sadly, misdiagnosed. Every patient experience is unique, but common among many is the lack of viable treatment options, leaving them to suffer alone, quite often in silence. 
Consider the experience of Zach (22) – a patient with eosinophilic esophagitis (EoE), a chronic immune-mediated disease localized in the esophagus. When Zach was 12 years old, he started choking on his food during meals. After being diagnosed with EoE, he described his new reality like this: "Imagine the most disgusting meal you've ever had in your life, and then being told you will eat this, and only this, three times per day, every day." The "meal" Zach describes is an elemental formula doctors and dieticians currently use to help patients with EoE get the nutrients they need. With EoE, the body mistakes food as an invasive force like a germ or virus; it marshals white blood cells to attack the invader, which can result in difficulty swallowing, abdominal pain and nausea.
Ten years later, Zach's treatment program continues to present many challenges. First, are the physical hurdles of overcoming the formula's intense vanilla flavor to get his body to digest the nutrition without regurgitation; he eventually agreed to a feeding tube to bypass the palate. Next, come the social challenges of EoE; once you're unable to eat, you realize how almost every social occasion revolves around food, including holidays, dating, lunch with friends and coworkers, and dinner with family. Finally, there is the emotional toll of living without delicious flavors and textures; food is no longer pleasurable; it's something to endure to stay alive.
Despite these obstacles, Zach has become a competitive swimmer; he serves his church on missions, attends Brigham Young University, and hosts a podcast for the EoE community. He married his sweetheart on the first anniversary of their first date, an outing he almost cancelled mid-date due to medical complications. Today, Zach also volunteers for CURED (Campaign Urging Research for EoE Disease), to help recently diagnosed children.
When I hear stories like Zach's, I'm reminded that working to help patients like him is more than a job – it's a calling; one that's shared by everyone at Takeda. As we've learned from Zach, every day without these options means another day of suffering. This is why we were so pleased when the FDA recently granted Takeda's potential treatment for EoE – TAK-721 – priority review after getting Breakthrough Therapy and Orphan Drug designations. If approved, patients like Zach and their respective medical teams, for the first time, could have a viable new treatment option.
Turning Insight into Action
In the next few years, Takeda's pipeline may yield up to 12 more opportunities to impact the lives of hundreds of thousands, if not millions of patients with first-in-class therapies. In addition to developments within Takeda's core therapy areas (including oncology, neuroscience, gastrointestinal and plasma-derived therapies), our vaccine program has to potential to address an urgent regional healthcare crisis, dengue, to limit infections within affected communities and protect visiting international travelers.
Ensuring patient access and sustainable commercial success is an essential element of the pharmaceutical business model; one that can only be achieved through strong partnership. At Takeda, our commercial and R&D organizations work hand-in-glove to develop and deliver transformative medicines to patients in need.
The number of people affected by a disease or medical condition should not be the deciding factor to invest in a solution; nor should the ability of the patient community to pay for medicine and treatments. That's why Takeda takes on diseases that annually affect hundreds of millions of people (like dengue), hundreds of thousands of people (like Inflammatory Bowel Disease or IBD), or a relatively small (but growing) population (like EoE). We have been – and continue to be – successful because we have a model that aligns four key components:
Seamless coordination between divisions that can swiftly bring a product through R&D into commercialization, scaling manufacturing as needs require.
Real-world evidence, generated through partnerships with providers, payers and health systems, that helps improve treatment strategies by informing clinical practice. For example, detailed analysis of more than five years of real-world use of Entyvio has validated it as an effective first-line biologic for its approved indications.
Scalable patient services, driven by the lived experiences of patients, provide invaluable insights to help us create programs and services to support patients and caregivers.
Value-based agreements and value-based pricing that uses data and analytics to focus on the most desired outcomes for stakeholders, including patients above all. For example, Takeda's recent agreement with Prime Therapeutics takes into account the total cost of hemophilia care, including emergency room visits, for its product, ADVATE. By sharing investment and compensation incentives, providers, biopharmaceutical companies and payers can work together to consistently improve patient access and ensure that affordability is not an obstacle to treatment.
Moving Forward
At Takeda, we understand that progress is a slow and steady road that demands patience, persistence, and the acknowledgement of sometimes unpleasant realities along the way. I continue to be inspired by the work we're doing every day by our innovative and exciting pipeline; by our ability to deliver profits while always adhering to our values of Takeda-ism and patient, trust, reputation and business; and by our commitment to prioritize and invest in our employees. We have an important role to play in creating a sustainable healthcare system, in order to reach our ultimate mission: better health for people, brighter future for the world.
If you would like to see a replay of Takeda's Wave 1 Pipeline Market Opportunity Call, including presentation slides with the latest data and updates on two Wave 1 programs, TAK-721 and TAK-003, please visit Takeda Investor Events and read our press release.