Pro Bono Challenge Spotlights: YWCA Chicago
by Marjie Bland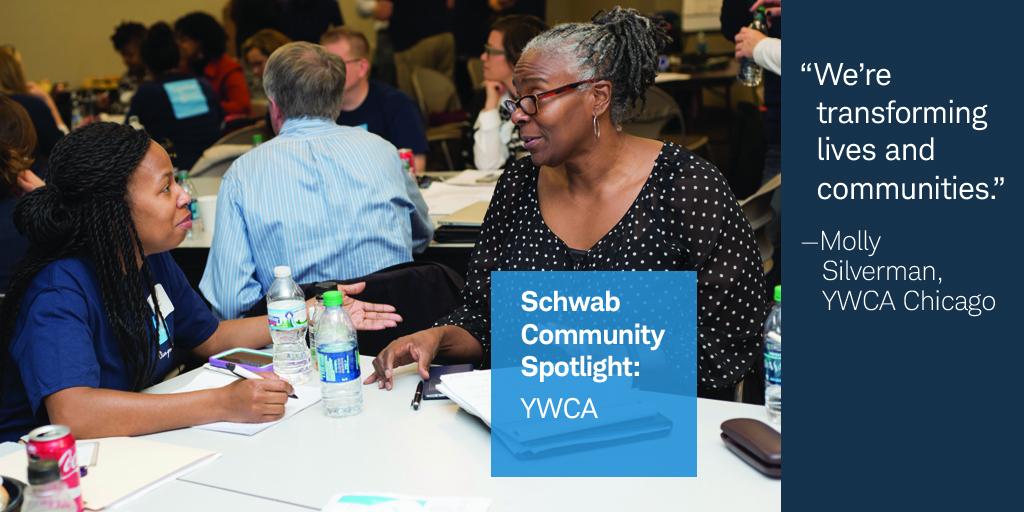 YWCA Metropolitan Chicago impacts more than 200,000 individuals annually through programs focused on safety and wellness, education and training, and economic sustainability. They provide career, financial management, digital literacy and business services to help youth and adult members achieve financial stability and obtain training to enter high-growth fields. Additionally, the YWCA Chicago administers the state's largest Child Care Resource and Referral program-offering services to families seeking child care and a variety of support resources for child care providers.
The Why: YWCA Metropolitan Chicago recently launched Myrtle's Club, a fee-based membership program for childcare centers, providing training, supplies, and other benefits. They were struggling to meet their membership and revenue goals and sought a team's assistance to develop a marketing and outreach strategy to reach new audiences.
The How: Through discussions with the nonprofit team and review of existing Myrtle's Club materials, the Schwab team made targeted recommendations on improvements to the YWCA's current outreach plan. By exploring the YWCA's existing resources, and developing strategies to leverage those assets, the Schwab volunteers created a marketing outreach plan that was actionable, efficient, and immediately impactful. The result has been increased web traffic to the Myrtle's Club program and a growth in new membership—creating an invaluable new revenue stream for the YWCA.
The What:
"The strategies the Schwab team developed were very low cost and all in our wheelhouse," said Loren Simmons, Chief Performance Office at YWCA Chicago. We didn't have to go out and buy additional expertise, but instead just think about how to do things a little differently. We realized we could market ourselves in a new way."
Follow the Pro Bono Challenge on Twitter at #schwab4good