Pro Bono Challenge Spotlights: CHIP Indy
Pro Bono Challenge Spotlights: CHIP Indy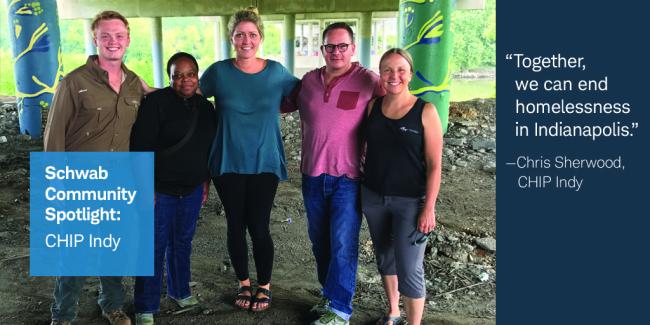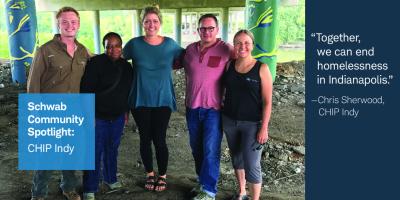 Tuesday, October 24, 2017 - 10:15am
The Coalition for Homelessness Intervention & Prevention (CHIP) mobilizes, advocates, and empowers community collaboration towards ending homelessness and fosters an effective system of homelessness prevention and intervention in the greater Indianapolis area. Their goal is to make homelessness rare, short-lived, and recoverable.
The Why: CHIP is a multi-faceted organization. Their services and impact can be a challenge to explain concisely and in a way that elicits a motivation to get engaged. They sought a team's assistance in developing a clear, impactful message to reach potential donors and strategies for reaching new audiences.​​
The How: Conversations with the Schwab experts provided a wide range of insights and actionable strategies for CHIP. The Schwab team shared best practices in story-telling and branding and crafted new messages and talking points to support CHIP in communicating their impact in a compelling way. Based on these insights from the Schwab team, CHIP is evaluating their brand strategy and will utilize the team's suggestions to inform a new direction for their marketing, outreach, and fundraising strategies.  
The What:
"We received so much more than what we expected from the day of the event." said Chris Sherwood, Director of Development at CHIP Indy. "Our story is no longer just numbers and figures—Schwab taught us to put a face and story on what the homeless situation is in Indianapolis. Because of the Pro Bono Challenge, we're talking about everything in a new way."
Follow the Pro Bono Challenge on Twitter at #schwab4good