Podcast: Effective Carbon Emission Targets & the Road to Reduction
SAC speaks to Liam Salter, CEO and Co-Founder of RESET Carbon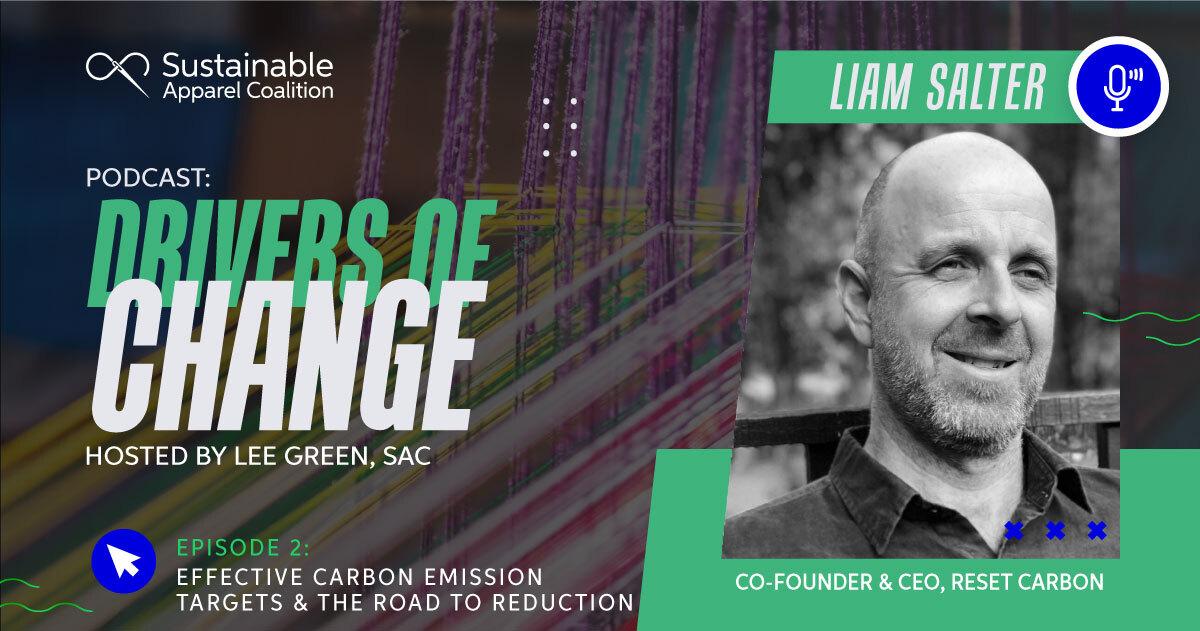 In this episode of the Sustainable Apparel Coalition's Drivers of Change podcast, host Lee Green speaks to Liam Salter, CEO and Co-Founder of RESET Carbon. They discuss the role of science-based targets and LCAs, explore some of the criticisms and look at what needs to happen for real progress to be seen in the fashion, textile, apparel and footwear sectors.
Listen to the podcast, titled Effective Carbon Emission Targets & the Road to Reduction on the SAC website.
To learn more about RESET Carbon, visit their website. To get the latest on our Decarbonization Program, check out this page.