PNC Named One of 50 Most Just Companies by Forbes and JUST Capital
Places 43 overall, 4th among banks on annual ranking of companies in America.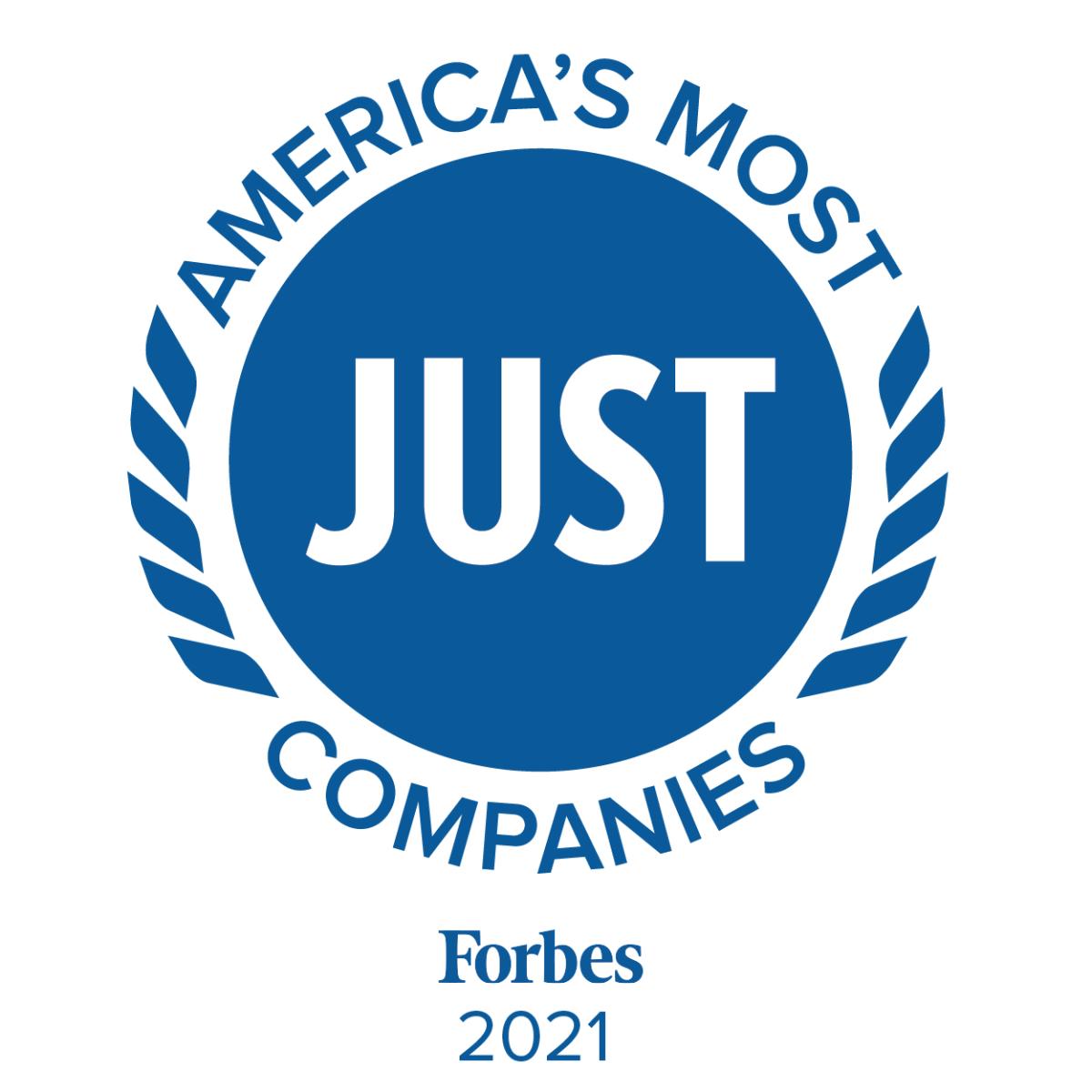 October 16, 2020 /3BL Media/ - PNC has been named to the annual Forbes JUST 100 for the first time, placing 43 overall and fourth among 44 banks.
The list showcases U.S. companies that are doing right by all of their stakeholders and recognizes them for their commitment in the categories of serving workers, customers, communities, the environment and shareholders.
The Forbes JUST 100 evaluates U.S. corporations that outperform on the issues that matter most to the American public — such as paying a fair wage, upholding human rights across the supply chain, investing in worker training, acting ethically and with integrity, cultivating a diverse and inclusive workplace, protecting worker health and safety, providing good benefits and work-life balance, and more. By striving to meet the needs of all stakeholders, JUST 100 leaders demonstrate that profits and purpose go hand in hand.
"We're honored to be recognized for our strong values and commitment to looking out for the best interests of our key stakeholders," said Chairman, President and Chief Executive Officer Bill Demchak. "Our inclusion in JUST's list underscores the importance of our CSR [corporate social responsibility] commitment, including our support of employees, who are our most valuable asset. "
The annual rankings evaluate the 1,000 largest public U.S. companies across 19 issues, identified through comprehensive surveys on public attitudes toward responsible corporate behavior. The survey engaged 4,469 American respondents in 2020 and more than 110,000 total participants during the past seven years.
JUST Capital expanded this year's methodology across five different categories to capture 38 COVID-19 specific data points from its COVID-19 Corporate Response Tracker. The latest analysis includes hourly wage increases, paid sick leave and healthcare benefits for furloughed employees (Workers); payment deferrals, price cuts and services for vulnerable groups (Customers); and cash or in-kind donations to support community relief (Communities).
"Now more than ever, business leaders have the chance to spark lasting systemic change within their companies and across society," said Forbes Senior Editor Steven Bertoni. "The companies in this year's JUST 100 show that we can face the twin tragedies of the COVID-19 pandemic and racial inequality and continue to improve our actions and refocus our missions to do better, and be better, for all stakeholders."
Compared to their Russell 1000 peers, companies in the JUST 100 on average:
Had 56% higher total shareholder return over the past five years
Had a 7.2% higher return on equity.
Pay their median workers 18% more
Are 4.3 times more likely to have conducted a gender or race/ethnicity pay equity analysis
Are 5.6 times more likely to have set diversity and inclusion targets for their workforces
Are 12 times more likely to disclose they have conducted a human rights audit within their supply chain
Gave 6 times more to charitable causes as a percentage of their pretax profit
Were 140% more likely to have offered price cuts to customers during the pandemic.
Were 92% more likely to have shifted to or prioritized the production of products to support the fight against the pandemic
Use 123% more green energy
Emit 86% fewer tons of PM 2.5 emissions into the atmosphere
Both the Forbes JUST 100 and Industry Leader list will be featured in the November issue of Forbes, with additional stories at www.forbes.com/just100 and a comprehensive interactive ranking and benchmarking platform at www.justcapital.com.
About Forbes
Forbes champions success by celebrating those who have made it, and those who aspire to make it. The Forbes brand today reaches more than 160 million people worldwide through its journalism, signature LIVE events, custom marketing programs and 40 licensed local editions in 70 countries.
About JUST Capital
The mission of JUST Capital, an independent nonprofit, is to build an economy that works for all Americans by helping companies improve how they serve all their stakeholders — workers, customers, communities, the environment and shareholders.