THE PICTURE: A Closer Look at How Koch Hires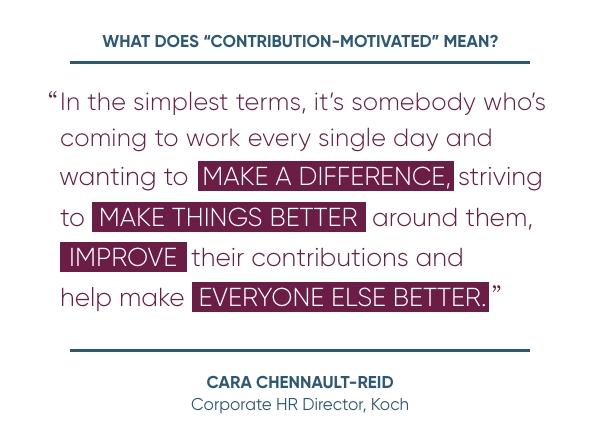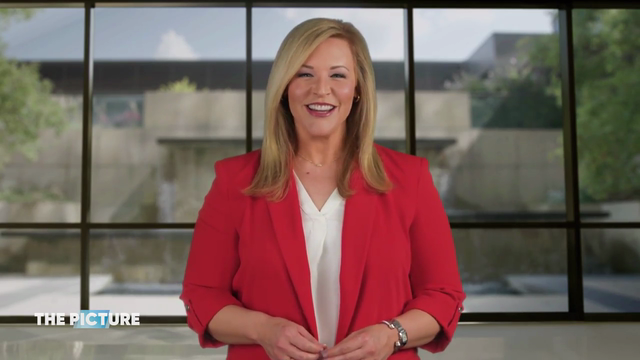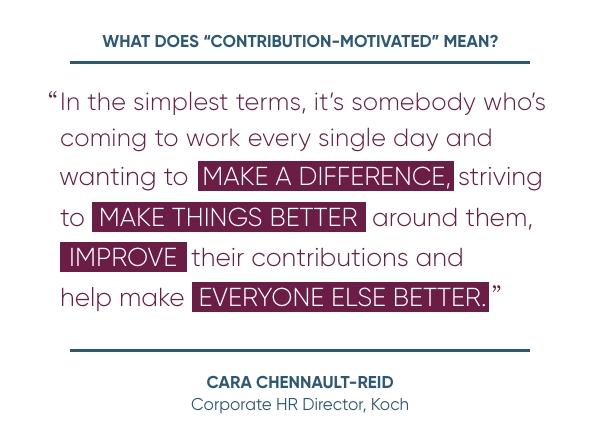 When Cara Chennault-Reid flew in for her first job interview at Koch Industries' corporate headquarters in Wichita, Kansas, she didn't know exactly which job she was applying for, which company it was with or even where the role was based. But she was intrigued by the company and its management philosophy.
At the time, Koch was looking for strong human resources leads, so Cara prepped for all the requisite questions and potential conversations. Then she experienced something far different from what she expected.
"They called it a 'discovery interview,'" Cara recalls. "I've done it a million times now since joining Koch, and it's wonderful because you look at the whole person – what they like and what they're passionate about, rather than focusing on a very defined job and finding a very defined person to fit into it."
That day, Cara spent time with employees from six different Koch companies who made her feel at home and got to know her as a person rather than just her work experience and educational background.
As Cara was traveling home, Koch made her an offer while she was still at the airport waiting on a connecting flight. That offer was to lead the global talent acquisition capability for Koch company INVISTA.
"I thought, I must have oversold my capabilities because I was not a talent acquisition expert," Cara says with a laugh. "While I'd hired people my whole career, my focus had been in general HR operations. I said, 'I don't think I'm your gal.' But they reassured me, 'We're not looking for somebody who has done this for 20 years, we're looking for someone who can lead others and build this capability. This is what we think you're good at, and this is the role for you.'"
Because Koch was willing to take a bet on Cara, she was willing to take a bet on Koch. She accepted the offer and moved with her family to Wichita. Fifteen years later, Cara is human resources director for all of Koch Industries, where she still has oversight of how the company hires.
Though many things remain unchanged from her own time as an applicant, the company has had to adjust some of its strategies to identify and even train untapped talent in today's job market.
To fill its nearly 8,000 open positions, Koch looks for "contribution-motivated" individuals who aren't just focused on their own success, but in making the business and the people around themselves better. Though the term itself is relatively new at Koch, the concept behind it is consistent with how the company has hired for years.
"In the simplest terms," Cara says , "it's somebody who's coming to work every single day and wanting to make a difference, striving to make things better around them, improve their contributions and help make everyone else better."
Another way Koch is filling open roles is through its skill development programs, which offer two different tracks for prospective employees in accounting and information technology roles.
The Koch Accounting Apprenticeship provides qualified candidates paid on-the-job training with potential to hire on for an accounting role with Koch upon completion, while Koch's partnerships with GenSpark and Catalyte provide training opportunities for individuals wanting to become software developers.
"The global labor market has changed," Cara says. "In the U.S., we have fewer college graduates in some disciplines than ever before, so we must be creative in finding gifted individuals who may have taken a different path. These programs open doors for nontraditional talent that have the skills and aptitudes to be successful and find meaningful work that is mutually beneficial."
Learn more about Koch's hiring philosophy and the Koch Accounting Apprenticeship by watching this episode of The Picture, a Koch Industries Spotlight Series, covering inspirational stories from Koch's hometown of Wichita.