Picking Up 'STEAM'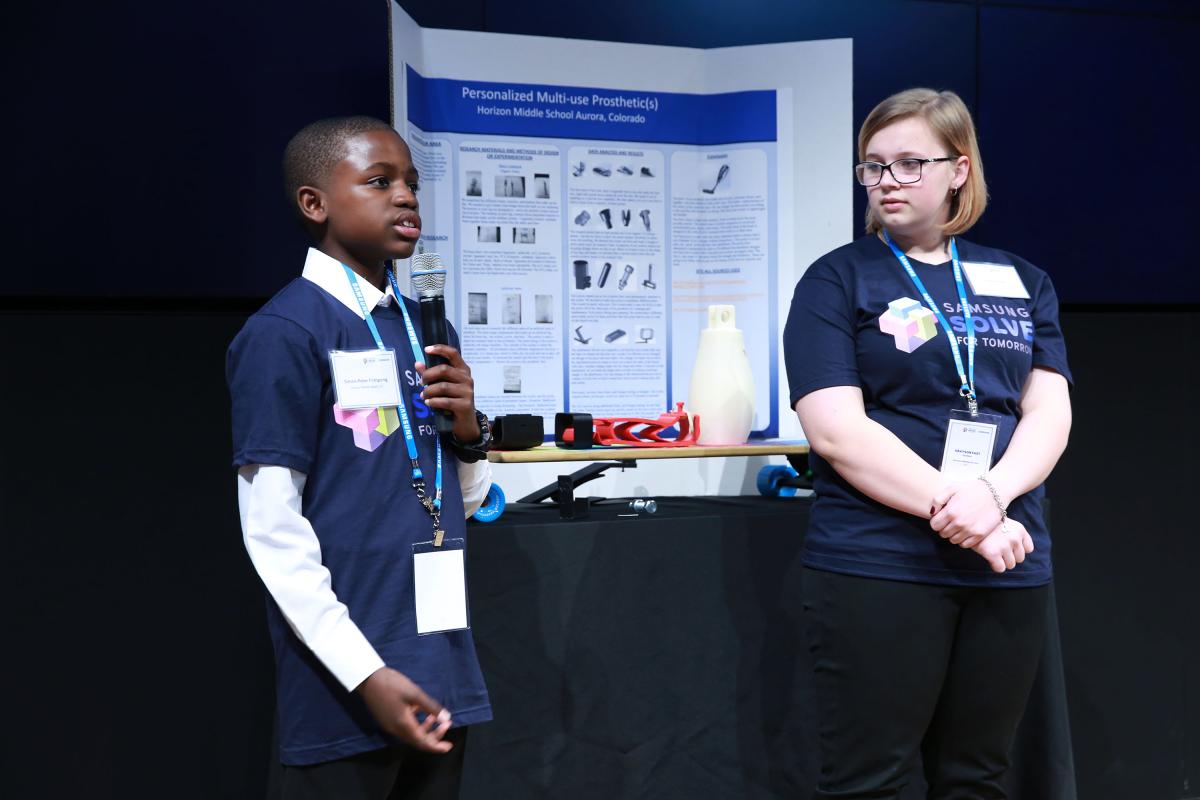 From L to R: Simon-Peter Frimpong and Grayson Fast of Horizon Middle School in Aurora, CO, present their prosthetic enhancements for local wounded veterans during the Samsung Solve for Tomorrow Finalist Pitch Event on Tuesday, March 15, 2016 in New York.
Originally published on Samsung U.S. Newsroom
When Grayson Fast, a student at Horizon Middle School in Aurora, CO, first started working on a school project aimed at designing an artificial limb for a local military veteran, she knew it would have a significant impact on the recipient's life – but she didn't realize it would gain national attention and alter the future of custom prosthetics for people with disabilities.
Fast, who is the daughter of a veteran, had the opportunity to work with her classmates as part of the 2016 Samsung Solve for Tomorrow Contest to design, develop and 3D-print an artificial limb for a local veteran who had lost his leg during service – a cause that is close to her heart. The hard work of Horizon Middle School paid off, as the class was named a national winner in the contest, leading to a flurry of national attention, a trip to the White House, and an influx of inquiries from outside organizations seeking advice and guidance on how to construct the prosthetic limbs.
Continue reading on Samsung U.S. Newsroom.