Pennsylvania Treasurer Torsella Hosts Roundtable in Dauphin County to Discuss PA ABLE Program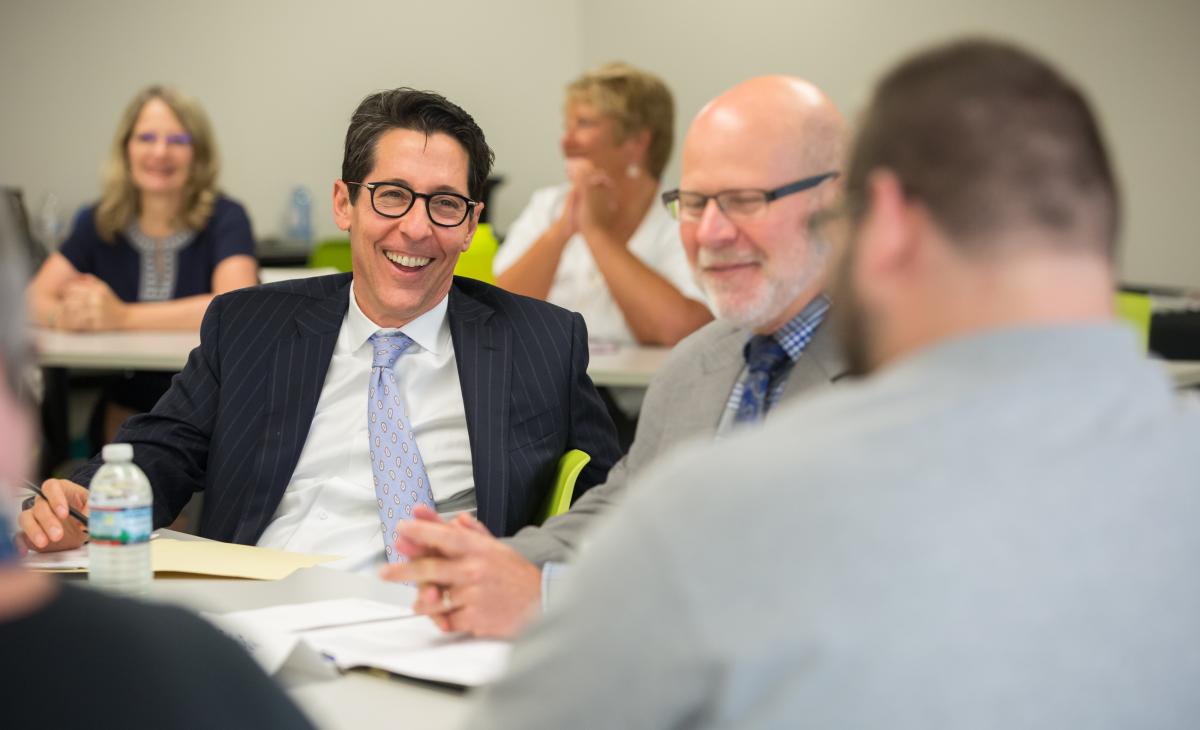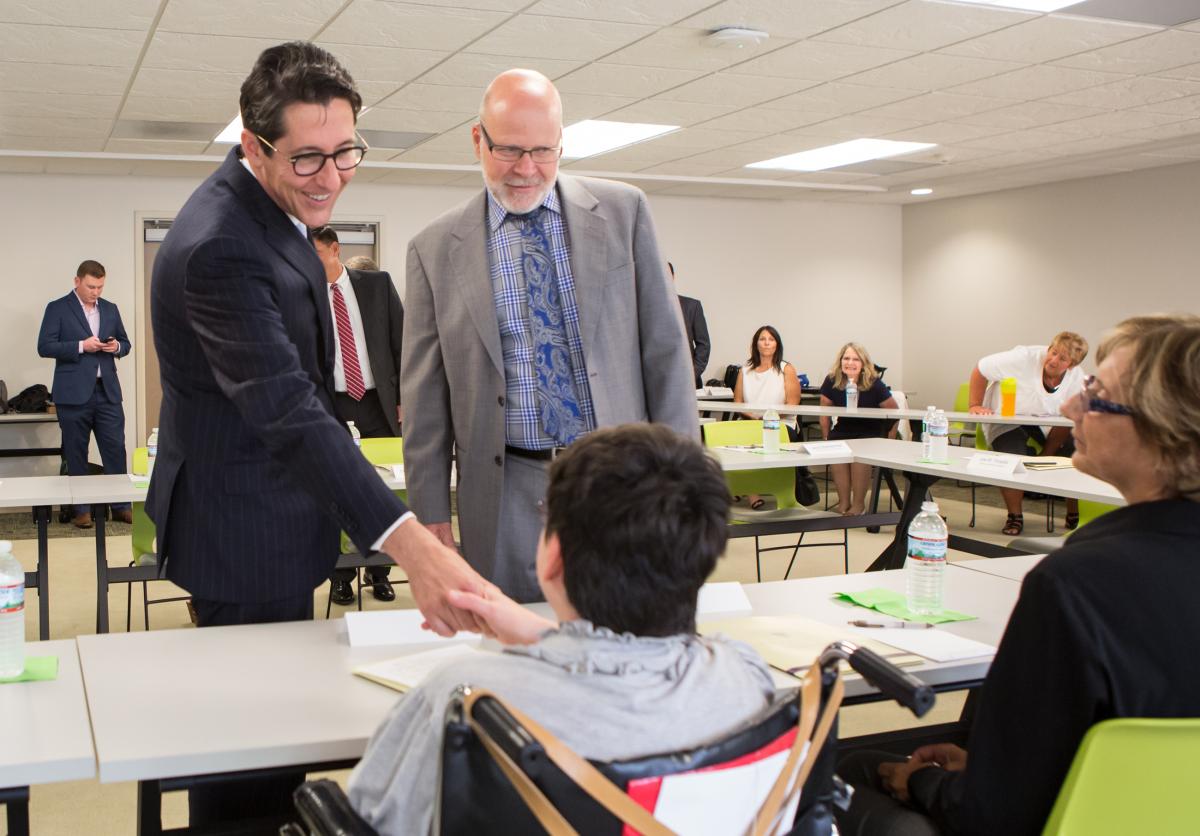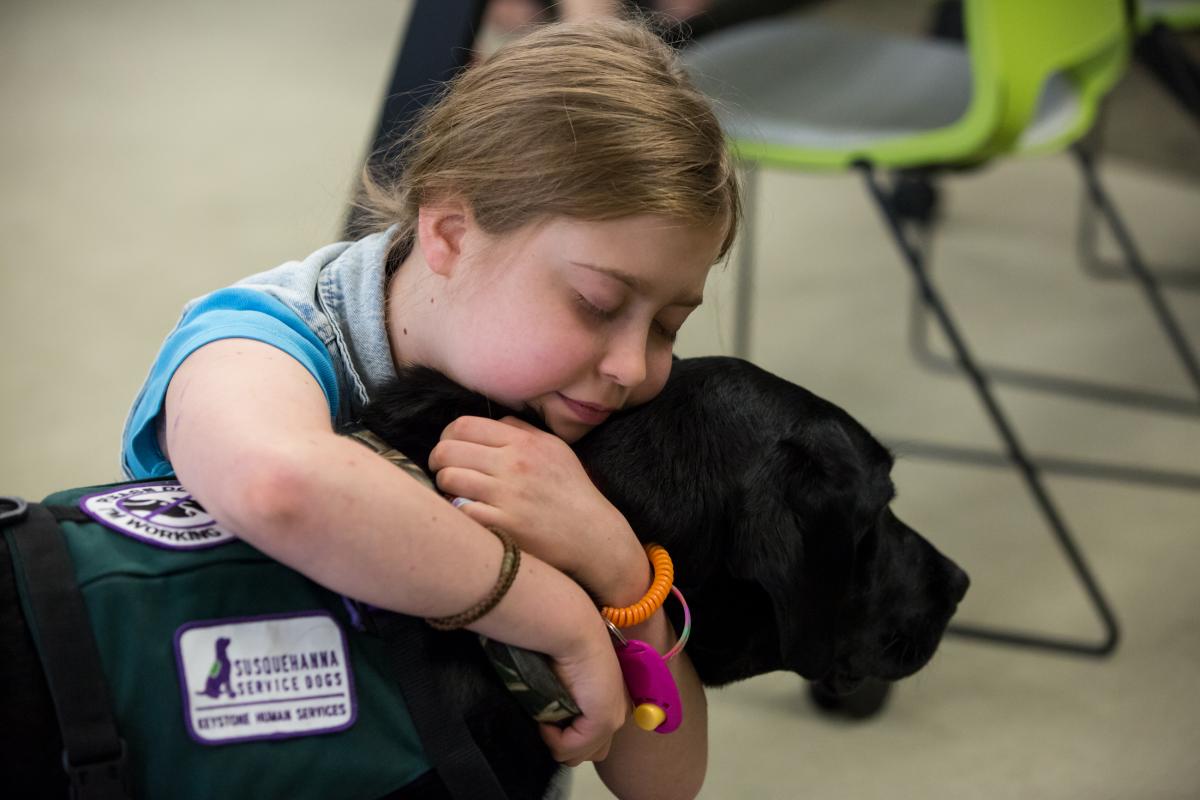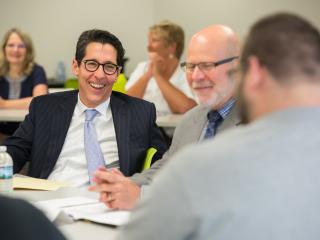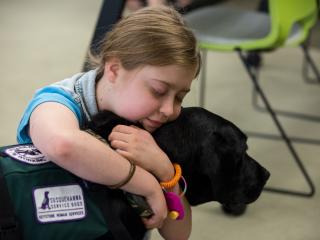 HARRISBURG, Pa., August 7, 2017 /3BL Media/ – Pennsylvania Treasurer Joe Torsella hosted a discussion on August 3 with Keystone Human Services, Susquehanna Service Dogs, families from within the disability community, and legislators to discuss the Pennsylvania Achieving a Better Life Experience Act Savings Program (PA ABLE), which provides tax-advantaged savings accounts for individuals with qualified disabilities and their families.
"The PA ABLE program finally provides an option that allows people with disabilities and their families the flexibility to save for the future without jeopardizing their current benefits," said Torsella. "In just a few months since PA ABLE was launched, there has been a tremendous response, and we want to continue to help make sure Pennsylvanians are aware that this program is available to them."
Launched in April, the PA ABLE Act follows passage of federal legislation by Pennsylvania's U.S. Senator Bob Casey that authorized states to create ABLE programs. Modeled after college savings accounts, ABLE accounts allow individuals with qualifying disabilities and their families to save for a wide range of disability-related expenses tax-free and provides investment options offered to encourage saving private funds to support health, independence, and quality of life.
ABLE saving accounts are excluded from eligibility determinations for Supplemental Security Income (SSI) benefits (savings up to $100,000), other means-tested federal programs, Medical Assistance, and other state means-tested disability and health benefits programs on which individuals with disabilities must often depend.
Under the PA ABLE Savings program, eligible individuals can:
Save up to $14,000 each year.
Grow accounts tax-free.
Use account to pay for a wide range of disability-related expenses.
Make federal and state income tax-free withdrawals when used for qualified disability expenses.
Open accounts that are exempt from Pennsylvania inheritance tax.
"With the PA ABLE program, people with disabilities and their families have another avenue to achieve greater financial independence and self-sufficiency without jeopardizing their benefits," said Charles Hooker, President and CEO, Keystone Human Services. "We welcome all opportunities for people with disabilities to pursue their dreams and live an independent meaningful life in the community, and are pleased to help raise awareness about this program," says Charles Hooker, President and CEO of Keystone Human Services.
Following the roundtable, Susquehanna Service Dogs provided a service dog demonstration.
Today's roundtable comes after Treasurer Torsella announced last month that in just over three months, PA ABLE account holders have collectively saved more than $1 million in assets. 
"Our ability to provide the PA ABLE program as an option to Pennsylvanians with disabilities comes after the support and dedicated efforts of Senator Lisa Baker and Representative Bernie O'Neill," said Torsella. "I thank them for their work in helping to change the lives of thousands of Pennsylvanians."
For more information about the PA ABLE Savings Program, and to sign up, please visit paable.gov or call 1-855-529-ABLE (2253).
Media contact:
Heidi Havens, Treasury, 717-787-2991 or hhavens@patreasury.gov
Melissa Kreidler, Keystone Human Services, 717-232-7509 or mkreidler@keystonehumanservices.org
PENNSYLVANIA TREASURY DEPARTMENT
JOE TORSELLA, STATE TREASURER
www.patreasury.gov | Facebook | Twitter
The Pennsylvania Treasury is an independent department of state government led by the state treasurer, who is elected every four years. The department's primary duty is to safeguard and manage the state's public funds. It invests state money to generate income on behalf of the citizens of Pennsylvania, reviews and processes payments for state government custodian of more than $100 billion in state funds. Key Treasury programs include Unclaimed Property, PA 529 College Savings Program and the Board of Finance and Revenue. To learn more visit patreasury.gov.