Pathway to a Clean Energy Future
SCE releases a new white paper to help reduce greenhouse gas emissions and improve air quality, especially in vulnerable communities, in order to meet California's ambitious clean energy goals.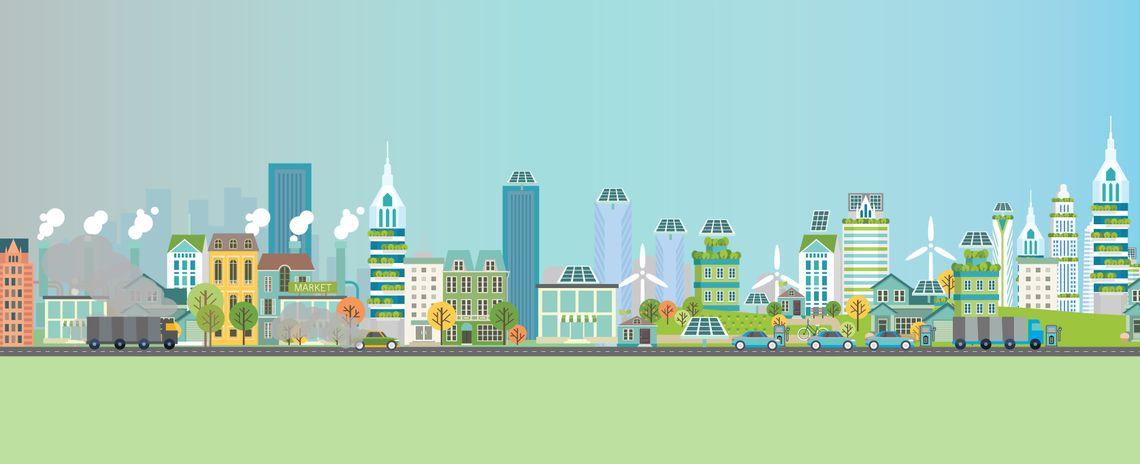 Imagine a California just over a decade from now. It's the year 2030 and more than 7 million electric cars are traversing along busy freeways and crowded streets. Most of your electricity is from solar and wind. The air you are breathing is now cleaner than it's been in more than 10 years.
It's a California not yet realized, but Southern California Edison is working to make it a reality. The impetus to get there has already been provided by the state of California in its aggressive plan to reduce greenhouse gas emissions by 40 percent from 1990 levels by 2030 and 80 percent by 2050.
"We have charted a path to help California get to that clean energy future and Edison is leading the way," said Pedro Pizarro, Edison International president and CEO.
SCE has released an aggressive, collaborative roadmap to help reduce greenhouse gas emissions and air pollution, especially in vulnerable communities, in a new white paper, "The Clean Power and Electrification Pathway." 
The paper states that "Meeting California's ambitious clean energy and clean air goals requires fundamental changes over the next 12 years and beyond."
"From integrating more renewables into the grid, to building public charging stations for electric vehicles, we are working to meet the state's goals and bring about a clean energy future for all communities while providing affordable electric rates for all customers," said Ron Nichols, president of Southern California Edison. "California is a global leader in GHG and air pollution-reducing policies that can only be achieved by making changes across many sectors of our economy: electricity production, buildings, cars and freight."
"The Clean Power and Electrification Pathway" involves three major economic areas — electricity, transportation and buildings — where actions need to happen in tandem and through collaboration with both the private and public sectors, including various utilities, local and state government and businesses.
As a leader in climate change, the electric sector today accounts for just 19 percent of the state's greenhouse gas emissions. That's compared to the transportation sector and fossil fuels in space and water heaters that produce three times as many greenhouse gas emissions and make up 80 percent of California's air pollution.
In order to meet the state's aggressive clean energy goals, SCE's plan calls for:
An electric grid that is supplied by 80 percent carbon-free energy.
More than 7 million electric vehicles in California.
Building electrification, with up to one-third of space and water heaters powered by electricity.
"Every day we are working to incorporate additional clean energy into the grid, but reducing emissions from electric companies alone won't be enough to meet the state's environmental goals," said Pizarro. "It will require a new energy paradigm where California must reduce its dependence on fossil fuel sources and use technologies to incorporate clean sources of energy such as solar, wind and hydro.
"Some may believe that it is too ambitious to expect changes of this magnitude in such a short timeframe," he added. "Our vision is that bold action is no longer a choice, but an imperative."                                                    
To read the full white paper: "The Clean Power and Electrification Pathway."